In less than three weeks from now, Wynonna Earp fans will be treated to the fourth season of their beloved series, and it's one that's particularly sweet considering how hard "Earpers" worked to make SYFY series return a reality. Saddling up to ride on July 26 (10 pm ET/9 pm CT), the first half of the season will consist of six weekly episodes and a midseason finale set for August 30 (production on the remaining six episodes is expected to resume this summer in Calgary). Now, viewers' eyeballs are being treated to some cool, new key art focusing on Melanie Scrofano's Wynonna Earp, Tim Rozon's Doc Holliday, Dominique Provost-Chalkley's Waverly Earp, and Katherine Barrell's Sheriff Nicole Haught. Along with each of your favorites rocking some very serious looks, the collective message contained is pretty clear: "Whatever Happens: Don't. Give. Up. Fight. Defend. Resist. Survive.":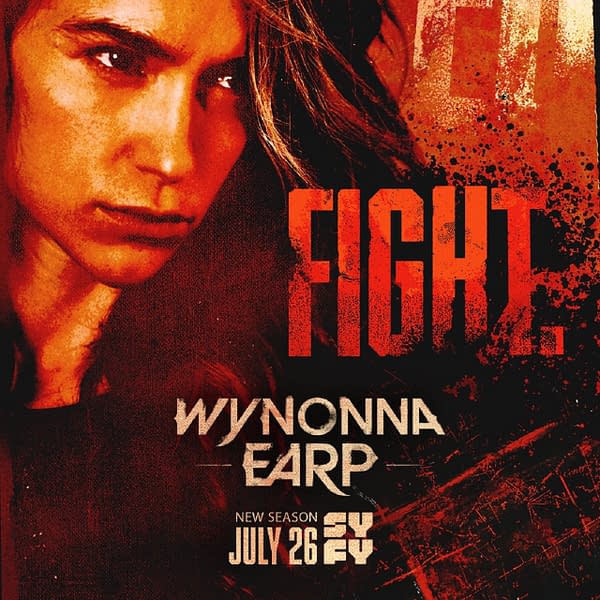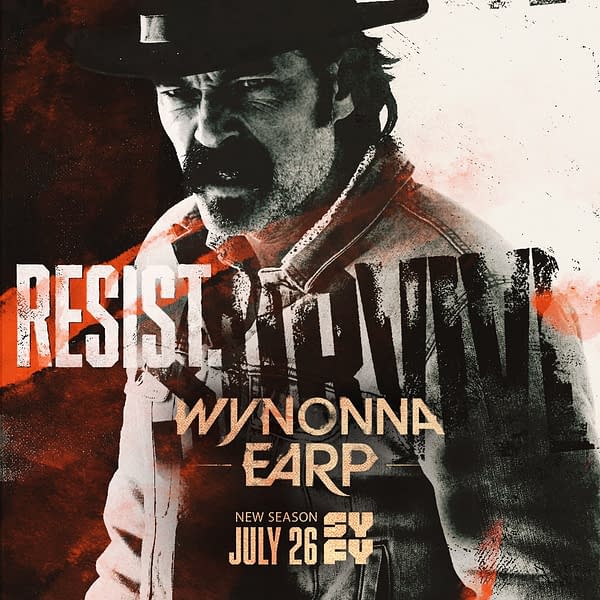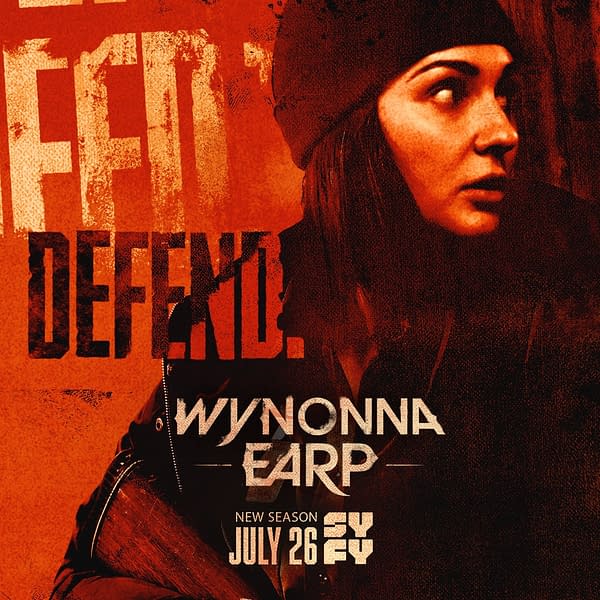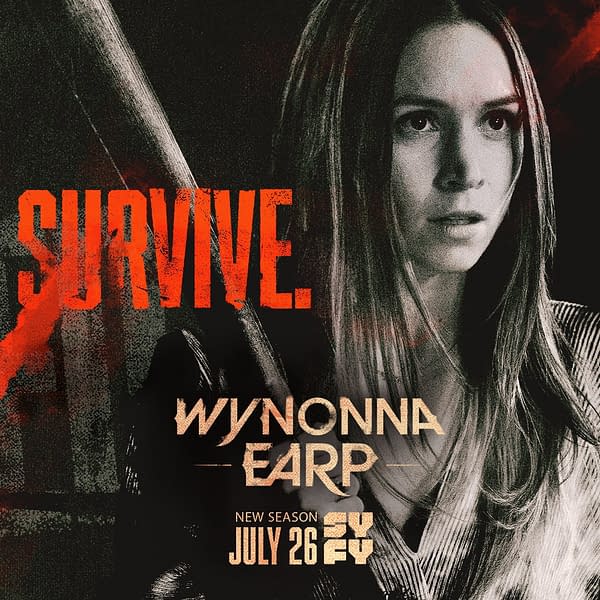 Realizing that there wouldn't be a fourth season without all of you, the fine folks at Wynonna Earp posted a "video thank you" for all of the love and support during both the good and not-so-good times. What follows is a look at why the love between Provost-Chalkley's Waverly Earp and Barrell's Sheriff Nicole Haught makes for one of the most shipped couples on television. Because for "Earpers," it's "WayHaught" today, always, and forever – and here's why:
Additionally, Wynonna Earp will join the panel lineup for Comic-Con@Home, the virtual program for San Diego Comic-Con (SDCC) that runs from July 23-26. The panel is expected to include special appearances by Emily Andras, Melanie Scrofano (also set to direct this season), Tim Rozon, Dominique Provost-Chalkley, Katherine Barrell, and Varun Saranga.
In Season 4, the infamous Earp Curse is broken, and witty and wild demon hunter Wynonna Earp would love to be celebrating with cold whisky and hot donuts. Too bad she has to rescue everyone she loves, save the town of Purgatory, and take on her most diabolical, Earp-hating enemy yet — all without her trustworthy gun, Peacemaker. And that's just Monday…
Enjoyed this article? Share it!