Posted in: Review, Showtime, TV | Tagged: antler queen, episode 6, lottie, Lottie Matthews, qui, Review, season 2, Shauna, showtime, yellowjackets
---
Yellowjackets Season 2 Episode 6 Review: The Brutality of Visions
Showtime's Yellowjackets S02E06 "Qui" was a force of hope and heartbreak in the series, reminding us of how powerful writing can be.
---
Showtime's Yellowjackets brought us on an emotional labor journey within the wilderness and a reunion of our dreams at a compound in the Adirondacks in the sixth episode of season two, "Qui." Similar to my previous review, I'll be diving into the episode in parts based on what or who they are involved with. A lot happened in this episode, so major spoilers will be plentiful…you've been warned… buzz-buzz.
Trauma Avengers Assemble!
Yellowjackets truly took Shauna's (Sophie Nélisse) experience in the wilderness and guided it with a careful yet emotionally powerful hand. While some moments included the lead-up to the Avengers-style trauma-bonded reunion, the biggest story told in this episode was the true rollercoaster of emotions experienced by those in the cabin as Shauna was in labor. Ben (Steve Kreuger) had long been checked out of the reality facing him in the cabin. You can't really blame his character; it makes complete sense to dissociate and connect with someone (anything) that keeps you going. For Ben, the memories of what was and what could have been with his partner and life out of the closet consumed his mind. He wasn't the only one distracted; Misty (Samantha Hanratty) was still connected to the moment with Crystal (Nuha Jes Izman), and although it was Shauna's, she had literal blood on her hands.
Van & Taissa: Together Forever…PLEASE
It was an absolutely fantastic choice to have things start off with a flashback to Coach Ben teaching health class. We got to note how knowledgeable Misty would be for the moment in the cabin and the dynamics between the girls in class. We see a teen Van (Liv Hewson), a teen Taissa (Jasmin Savoy Brown), and a teen Shauna in the class with Misty. That class flashback and the transition to the labor in the cabin were so necessary and very well done.
Back to the moments in the present timeline of Yellowjackets, Van (Lauren Ambrose) and Taissa (Tawny Cypress) discuss the presence of Taissa's sleepwalking and her "alternate" self. The decorative elements in Van's living space were fantastic. Movie posters for Scream, Footloose, and Airplane! were present, and gave me a lot of joy to see them. While the trauma bonding is big between them, even as adults, they still seem to know each other better than others could. When Van said, "You're married, Taissa, there's no us anymore," I nearly broke down because a part of me wishes for them to be together, even if it could be toxic. The writing for the dialogue between them was incredible and efficiently showcased where things at between them.
Someone Grab the Cookie Cake Reminder
Similar to Taissa receiving a call from Misty (Christina Ricci) about Lottie's (Simone Kessell) compound and Natalie's (Juliette Lewis) presence there, we transition over to the other adults of Yellowjackets. In a set of interrogation scenes that made me want to punch Detective Siracusa (John Reynolds) and Kevyn (Alex Wyndham) in the face for being creeps, I wasn't prepared for the brilliance of Callie Sadecki (Sarah Desjardins) and the concerning vomit of unnecessary words from Shauna's (Melanie Lynskey) mouth. They might not win Mom and Daughter of the Year awards, but Callie and Shauna sure do have a way with words in the best and worst ways. Meanwhile, Jeff is a hundred percent correct in letting Shauna know she should go and see Lottie with the others and lay low out of town. You just know Misty is going to get another cookie cake, and this time it'll say, "I told you to ask for a lawyer first." Overall the Sadecki family is a hot mess, but I love their crazy asses nonetheless.
The moments we get to see of Natalie and Misty on Lottie's compound are very interesting and provide a lot of insight into their characters. Seeing Natalie struggle with shooting practice was a shock in itself, but Lottie telling her therapist, "I'm worried that I've never been ill," was heartbreaking. This is likely somewhat true for Lottie based on how her parents handled things from her early childhood through her time in Switzerland. The reference to the wilderness and its "god" of some sort is so intriguing to the plot moving forward. This helps a lot, honestly, and helps us see that there are the obvious trauma elements, but something supernatural is surely present in that place. Similar to what was said between Lisa (Nicole Maines) and Natalie, a lot of meeting suffering with compassion is what got them through things in the past, and it may be what saves them going forward.
Heartbreak and Grief in the Wilderness
Yellowjackets brought every ounce of careful consideration it could to the scenes in the cabin as Shauna went through labor. The result felt inevitable, but her vision was gut-wrenching and sparked what tiny bit of hope was left inside that things might pull through. Hope is a powerful emotion, and for a small part of this episode, it stuck with me as I hung on every moment Shauna attempted motherhood in her vision. Her being obviously malnourished, the shockingly healthy and large (plus abnormally clean) infant, the placenta coming out first, and much more should have alerted me. But what is so incredible about the writing, acting, and everything else in this episode is that it all nourished the audience's hope that was built into Shauna's very core.
Shauna was a teenager and not ready for pregnancy, but that doesn't diminish her grief and real pain experienced by such a loss. That last scene in the episode will continue to stick with me. Her joy when finally connecting the infant with breastfeeding in the vision was beautiful and later became incredible heartbreak. There were very smart hints towards it being a vision of Shauna's rather than the harsh reality she faced as she woke up. Even with the hints present, it was still so incredibly shocking witnessing the vision she had of the rest of the cabin consuming the infant.
Every moment after she woke up out of the blood loss-induced blackout was heartbreaking, to say the very least. The monologue Shauna had in her vision as she attempted to get the infant to nurse made sure that we'd be brought on along on the ride alongside her grief. This was such an impactful episode in this season for Yellowjackets. Every choice was impeccably made in regard to such a difficult topic they had to convey. I'm in awe of the decisions and narrative choices made; this episode ranks highly for me in the series itself.
Yellowjackets Season 2 Episode 6 "Qui"
---
---
Showtime's Yellowjackets, S02E06, "Qui" was a beautiful and gut-wrenching display of grief, trauma, and the brutality that can develop in the mind through false hopes.
Credits
---
Creators
Ashley Lyle & Bart Nickerson
Story Editor
Karen Joseph Adcock
Writing
Karen Joseph Adcock
---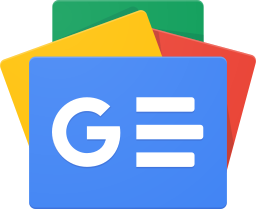 Stay up-to-date and support the site by following Bleeding Cool on Google News today!