Posted in: Showtime, TV | Tagged: antler queen, Ashley Lyle, Bart Nickerson, christina ricci, episode titles, juliette lewis, Melanie Lynskey, season 2, showtime, tawny cyprus, yellowjackets
---
Yellowjackets Season 2 Episode Titles; Creators Have Spinoff Ideas
Along with the episode titles for Season 2, Yellowjackets co-creators Ashley Lyle & Bart Nickerson discuss the possibility of spinoffs.
---
Coming up on the March 24th premiere of Showtime's Yellowjackets season two, the series has ramped up its social media presence, and little things from episode titles to cast reactions to the season have us pumped for what's ahead. From Scrubs spec scripts to a buzz-worthy show, co-creators Ashley Lyle and Bart Nickerson are also revealing what is important to them in creating the world fans have come to love and potential spinoffs.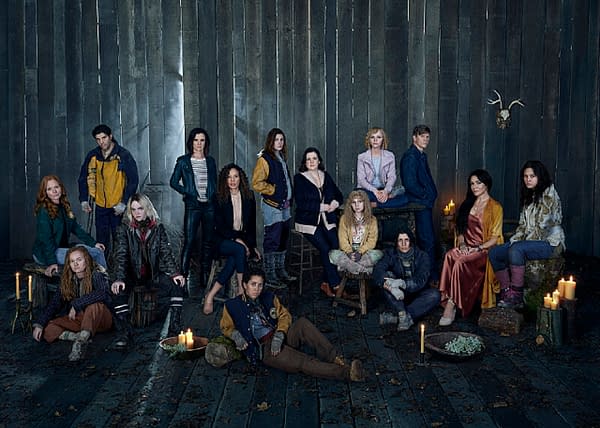 Yellowjackets Episode Titles Reveal All
First off, we got a look at the titles for the episodes of Yellowjackets season two in a recent tweet. In order, the titles are as follows "Friends, Romans, Countrymen," "Edible Complex," "Digestif," "Old Wounds," "Two Truths and a Lie," "Qui," "Burial," "It Chooses," and "Storytelling." What makes the tweet so much fun is what can be gathered from the background of the photo used. It appears to be whatever shop adult Van (Lauren Ambrose) owns or works at. The little bits and attention to detail in the photo are freaking awesome to see. Seeing the cast reactions and short summaries of the new season offers excitement and terror. From "It might break the internet" to "It's deeply messed up", count me in all the way. There's evidence that the stories about to be told will be gruesome beyond the physical, which makes sense after the incredible creative chaos of the finale for season one.
Lyle and Nickerson recently spoke about Yellowjackets, sharing a lot of joy from past submissions to write on this season and season three. Lyle added an important point about the amount of room available for any new writers and how they wish to keep the writing staff they both love so much. It wasn't an easy go-ahead for the couple at Showtime with the looming merger ever-present in their minds with Paramount+. Concerning the potential for the series to branch off into spin-offs, Lyle said, "We're aware that it's something they're interested in, and we certainly aren't closed off to the idea. It would have to make sense. We have a couple of ideas." Like many writers in the world, the pressure to make the next project or season perfect for fans has not missed the co-creators. However, there's an evidently large amount of love and respect for what they hope to create based on interviews with them.
Yellowjackets season two may play with how lines are crossed, but according to Lyle's take on the situation regarding cannibalism and what may be worse than that, there's a unique way to look at it all. A quote using an iconic character as inspiration, Lyle says "Tony Soprano is an absolute monster — but, because he's so well drawn, you understand him. That's what we're aiming for. We have conversations about what could be too far, but it's less about likability for the characters and more about the type of story. We never want to be shocking and salacious for the sheer joy of it." It's good to see the intention and purpose remains in their process regarding shock value.
A lot of consideration is given to the Yellowjackets writers when it comes to any potential future strikes blocking progress with season three. The co-creator duo has respect for their writers and the lack of higher pay now for them in the industry, saying, "We had three writers who came to set and worked for free. We did our best to make that as painless as possible, bought them all their dinners. But we fought and ultimately lost to be able to pay their way. They were so hungry for that experience that they did it on their own dime." The devaluing of the writer is rightfully becoming a worry not only for these creators but for a big chunk of Hollywood. No break is in sight for the Yellowjackets writers' room as they head back to it in April for season three. I admire the drive and push to create, but I do hope they take some rest in between writing sessions and that some writers stop having to work for free or for meals because of the declining pay patterns.
---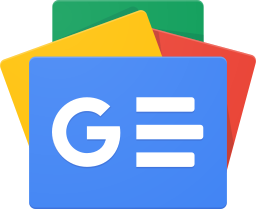 Stay up-to-date and support the site by following Bleeding Cool on Google News today!