Young Bucks Tease 3-Part 199th Episode of Being The Elite This Week
Being The Elite is gearing up for its big 200th episode, and The Young Bucks are making sure to milk that milestone for all its worth. On Twitter, Matt Jackson revealed that Being The Elite Episode #199 will be split into three parts. The parts will air on Monday, Tuesday, and Wednesday this week, and they're "all building to #BTE200," according to Jackson. Launched in 2016 by the Young Bucks and Kenny Omega, Being the Elite has grown into a bonafide YouTube sensation with 430,000 subscribers currently. In many ways, the show was the precursor to the formation of AEW itself, helping catapult its stars to the top of the wrestling industry through sheer social media prowess. It was on Being the Elite in January of 2019 that the formation of AEW was announced, and the show has continued to drive forward AEW storylines ever since.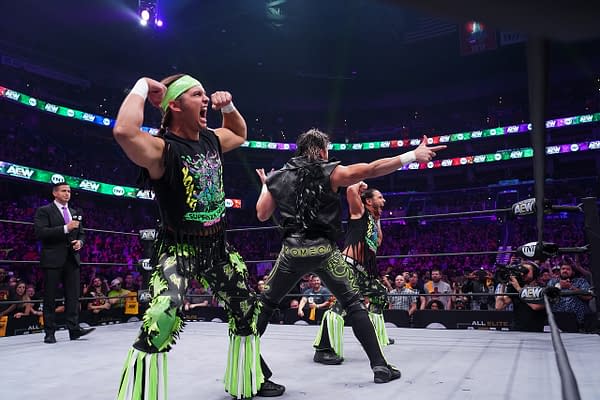 Building Up to Being The Elite #200
As to what fans can expect from this week's three-part episode, that's anyone's guess. With the recent release of tag team The Revival this weekend, there's some speculation that the newly-christened Cash Wheeler and Dax Hardwood could make an appearance on the show. The tag team formerly known as the Revival have had a long-running feud with the Young Bucks and it's widely anticipated that they'll join AEW now that they're free of their WWE contracts. The unique nature of Being the Elite allows the show to go on despite social distancing measures. Recent episodes of the show have featured a message acknowledging the coronavirus pandemic. "We at BTE are fully aware of the gravity of the current situation. At this point in time, we are obeying all stay at home orders and following all necessary precautions. At the time of this taping, we followed all guidelines that were in effect at the time, most importantly the limit on gatherings larger than 10 people.
The message continues, "Rest assured that all participants of this taping were examined prior to filming and perceived to be healthy enough to participate. As important as we believe entertainment be in this difficult time, we would never risk our health or the health of our family to pursue it. Please enjoy this episode in the safety of your homes, and continue to follow all current health guidelines." Whatever happens this week, it's sure to be just the warm-up for the milestone 200th episode. And if you're left without much to do while stuck at home during the pandemic, and you've already binge-watched all of Tiger King, now might be a good time to catch up on recent episodes of BTW. Watch last week's episode below.