When I got the chance to tell a Doctor Who story, for IDW's comics line, I used a story I'd had in my head for years, Room With A Deja Vu, with a criminal case taking place in a space station populated by many lifeforms, in darkest deepest space, cut off from everyone else.
Basically, not only was it my Doctor Who story, it was also my Babylon 5 story. I tried to make that clear…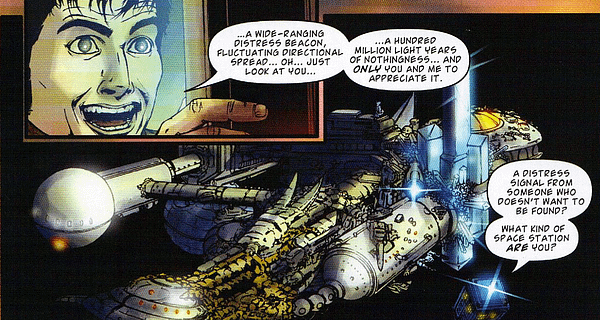 In a recent Bleeding Cool podcast, Babylon 5 creator Joe Michael Straczynski talked at length to Chris Thompson about his work, his life and his history. During which, Chris asked him if he had a Doctor Who story he wanted to tell. JMS told Chris,
I would love to write a Doctor Who episode someday, I'm a huge fan. I'm curious to see how the new guy does, I love what Matt Smith is doing so I'll give the new guy benefit of the doubt. I do know what that story would be. But honestly? Steven Moffat is doing such a great job on that show. That and Sherlock, the writing that this guy does is so far beyond the pale. We need to kill him as soon as possible to stop looking bad by comparison. I do know what it is but I'm not going to tell you.
BBC, Steven Moffat, the rest is up to you.