Greetings from the coal face of the direct comics market. Where retailers try to increase their orders of certain comics ahead of sale. Where supply and demand and most accurately reflected, where you can see which books are hot, where new orders are coming in and how retailers are reacting to new, unanticipated desire! And courtesy of stats from Diamond Comic Distributors.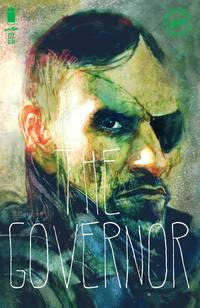 Walking Dead takes the top with a new Bill Sienkiewicz cover, but Amazing Spider-Man doesn't need such tricks to bump its numbers, just a very strong performance from previous issues. Publicity for Oblivion Song has lifted its numbers and Avengers is performing similar tricks to Spider-Man…
Note, DC Comics doesn't get a look in until Mister Miracle, way down the chart… on the wgole it is Marvel and Image inspiring retailers to increase their orders.
TOP 25 ADVANCE REORDER COMICS/GRAPHIC NOVELS/TPS (RETAIL)
| | | |
| --- | --- | --- |
| PUBLICATION | PRICE | PUBLISHER |
| WALKING DEAD #177 CVR B SIENKIEWICZ (MR) | $3.99 | IMAGE COMICS |
| AMAZING SPIDER-MAN #797 LEG | $3.99 | MARVEL COMICS |
| OBLIVION SONG BY KIRKMAN & DE FELICI #1 COLLECTORS ED | $200.00 | IMAGE COMICS |
| OBLIVION SONG BY KIRKMAN & DE FELICI #1 | $3.99 | IMAGE COMICS |
| THANOS #13 3RD PTG SHAW VAR LEG | $3.99 | MARVEL COMICS |
| AVENGERS #683 LEG | $3.99 | MARVEL COMICS |
| AMAZING SPIDER-MAN #797 RAMOS CONNECTING VAR LEG | $3.99 | MARVEL COMICS |
| AMAZING SPIDER-MAN #797 MCGUINNESS VAR LEG | $3.99 | MARVEL COMICS |
| GIDEON FALLS #1 VIRGIN CVR (MR) | $3.99 | IMAGE COMICS |
| AVENGERS #679 2ND PTG JACINTO VAR LEG | $3.99 | MARVEL COMICS |
| AMAZING SPIDER-MAN #797 CRAIN MIGHTY THOR VAR LEG | $3.99 | MARVEL COMICS |
| X-MEN RED #2 LEG WW | $3.99 | MARVEL COMICS |
| REALM SPEC ED HC VOL 01 (MR) | $39.99 | IMAGE COMICS |
| INFINITY COUNTDOWN #1 (OF 5) LEG | $4.99 | MARVEL COMICS |
| X-MEN RED #1 2ND PTG ASRAR VAR LEG | $4.99 | MARVEL COMICS |
| TRUE BELIEVERS VENOM VS SPIDER-MAN #1 | $1.00 | MARVEL COMICS |
| WALKING DEAD #178 CVR B SIENKIEWICZ (MR) | $3.99 | IMAGE COMICS |
| EAST OF WEST #36 CVR B VIRGIN WRAPAROUND | $3.99 | IMAGE COMICS |
| DOCTOR STRANGE DAMNATION #2 (OF 4) TARNATION VAR LEG | $3.99 | MARVEL COMICS |
| CAPTAIN AMERICA #699 LEG | $3.99 | MARVEL COMICS |
| VENOM #163 LEG | $3.99 | MARVEL COMICS |
| MISTER MIRACLE #5 (OF 12) 2ND PTG (MR) | $3.99 | DC COMICS |
| DOCTOR STRANGE DAMNATION #2 (OF 4) LEG | $3.99 | MARVEL COMICS |
| GIDEON FALLS #1 CVR A SORRENTINO (MR) | $3.99 | IMAGE COMICS |
| INFINITY COUNTDOWN #1 (OF 5) CAPTAIN MARVEL HOLDS INFINITY V | $4.99 | MARVEL COMICS |
TOP 25 REORDER COMICS/GRAPHIC NOVELS/TPS (RETAIL)
| | | |
| --- | --- | --- |
| PUBLICATION | PRICE | PUBLISHER |
| DARK NIGHTS METAL #5 (OF 6) | $3.99 | DC COMICS |
| HOUSE OF SECRETS THE BRONZE AGE OMNIBUS HC | $125.00 | DC COMICS |
| ABSOLUTE WONDER WOMAN BY AZZARELLO & CHIANG HC VOL 02 | $125.00 | DC COMICS |
| SAGA TP VOL 08 (MR) | $14.99 | IMAGE COMICS |
| MY FAVORITE THING IS MONSTERS GN VOL 01 (RES) (C: 0-1-2) | $39.99 | FANTAGRAPHICS BOOKS |
| FLASH ANNUAL #1 | $4.99 | DC COMICS |
| INFINITY GAUNTLET TP | $24.99 | MARVEL COMICS |
| DOOMSDAY CLOCK #3 (OF 12) VAR ED | $4.99 | DC COMICS |
| DIVINITY COMP TRILOGY DLX ED HC | $59.99 | VALIANT ENTERTAINMENT LLC |
| SAGA TP VOL 01 (MR) | $9.99 | IMAGE COMICS |
| NINJAK COMPLETE CLASSIC OMNIBUS HC | $99.99 | VALIANT ENTERTAINMENT LLC |
| CANNON WALLY WOOD HC (C: 0-1-2) | $35.00 | FANTAGRAPHICS BOOKS |
| BATMAN FLASH THE BUTTON DELUXE ED HC (REBIRTH) | $19.99 | DC COMICS |
| VISION HC | $39.99 | MARVEL COMICS |
| SAGA TP VOL 07 (MR) | $14.99 | IMAGE COMICS |
| DETECTIVE COMICS ANNUAL #1 | $4.99 | DC COMICS |
| DOOMSDAY CLOCK #2 (OF 12) | $4.99 | DC COMICS |
| DAREDEVIL SHADOWLAND OMNIBUS HC TAN DM VAR | $125.00 | MARVEL COMICS |
| BLACK PANTHER TP BOOK 01 NATION UNDER OUR FEET | $16.99 | MARVEL COMICS |
| BLACK HAMMER TP VOL 02 THE EVENT | $19.99 | DARK HORSE COMICS |
| SWAMP THING WINTER SPECIAL #1 | $7.99 | DC COMICS |
| WATCHMEN TP NEW ED | $19.99 | DC COMICS |
| MOEBIUS LIBRARY INSIDE MOEBIUS HC VOL 01 (C: 1-0-0) | $39.99 | DARK HORSE COMICS |
| SILENCER #1 | $2.99 | DC COMICS |
| SAGA DLX ED HC VOL 02 (MR) | $49.99 | IMAGE COMICS |