A Look Inside Powers of X #6 from the Dawn of X Panel at NYCC
Marvel is currently hosting the most important panel of New York Comic Con, Dawn of X, in which we will learn more about the X-citing new era of X-Men coming after Powers of X #6 wraps up next week. But before we got to any shocking revelations, we got our first look inside the pages of Powers of X #6, the final issue in Jonathan Hickman's HoXPoX saga.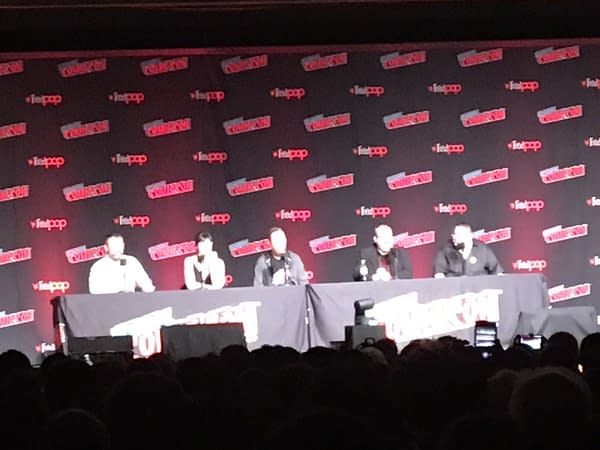 Check out this (slightly blurry) look at the inside of Powers of X #6 by R.B. Silva: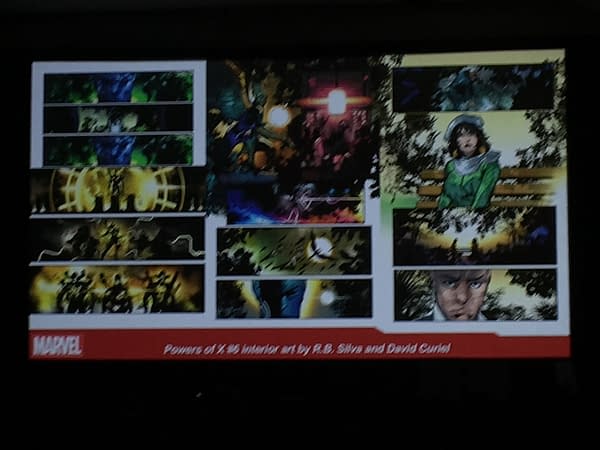 Marvel editor Jordan White also promised that Powers of #6 would not undo anything from the previous issues, seeming to hint that this isn't an alternate reality that will be reset by an additional Moira life.
Stay tuned to Bleeding Cool for breaking updates from the Dawn of X panel at New York Comic Con, where Ace Reporter Mike Sangregorio is on the scene to send us the latest.