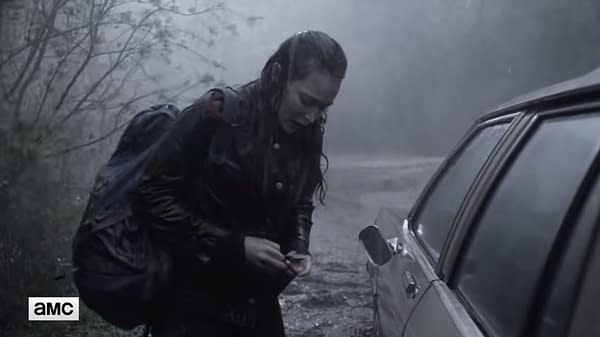 After a mid-season summer vacation, AMC's Fear the Walking Dead returned on Sunday night riding high off of the strong positive reaction to the fourth season. By killing two main characters, introducing several new survivors, and transitioning Lennie James's Morgan from The Walking Dead to Fear the Walking Dead, showrunners Andrew Chambliss and Ian Goldberg have done a quality job of introducing new viewers to the FTWD "universe" while not abandoning the loyal fanbase (though they may not have always liked every decision they made).
But when the series resumed, things appear even more tense, distant, and hopeless than they did during the season's first half. Grief, distrust, and fear have created situations that our survivors are going to be forced to deal with if they're to survive — each other and the storm.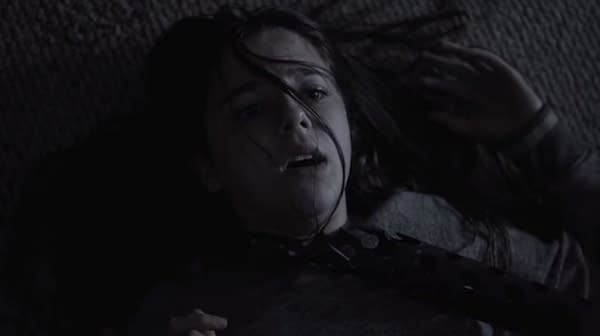 From what's being rolled out about the next episode of Fear the Walking Dead, it looks like one of those situations is about to come to a head… one way or another. In the following trailer and sneak preview for 'Close Your Eyes' (anyone else get a Carol/The Walking Dead vibe from that title?), Alicia (Alycia Debnam-Carey) and Charlie (Alexa Nisenson) get a little forced quality time together — and you can't help wonder if Charlie isn't safer out in the storm:
Fear the Walking Dead s04e10 'Close Your Eyes': Alicia's forced to reckon with an agonizing past while seeking refuge from a storm.

With storm clouds gathering around — and among — our survivors, here's a look at what viewers can expect from the fourth season of AMC's Fear the Walking Dead:
The first half of season four began with one figure huddled around a campfire, and ended with nine. Characters who started their journeys in isolation collided with each other in unexpected ways and found themselves in one of the last places they ever expected to be…together.

In the back half of the season they will explore who they are now – as individuals and as part of the greater group – and how they will forge ahead. They will find themselves pitted against new adversaries – human, walker, and even nature itself. Theirs will be a journey wrought with danger, love, heartbreak, loss, and ultimately, hope.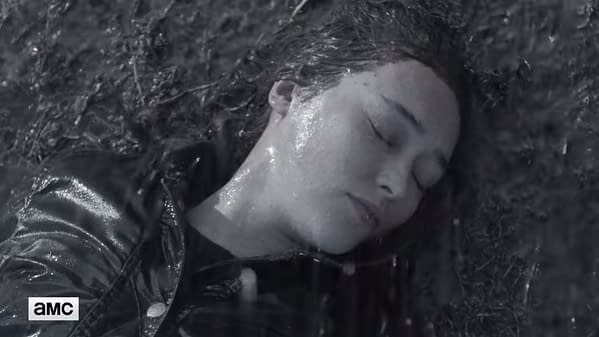 Produced by AMC Studios, Fear the Walking Dead is executive produced by Scott M. Gimple, showrunners Andrew Chambliss and Ian Goldberg, as well as Robert Kirkman, David Alpert, Gale Anne Hurd, and Greg Nicotero. The series stars Lennie James, Alycia Debnam-Carey, Colman Domingo, Danay Garcia, Garret Dillahunt, Maggie Grace, Jenna Elfman, Alexa Nisenson, Mo Collins, Daryl "Chill" Mitchell, Aaron Stanford, Tonya Pinkins, and Stephen Henderson.