Lying In The Gutters – 22nd December 2014 – It's Starting To Look A Lot Like Capullo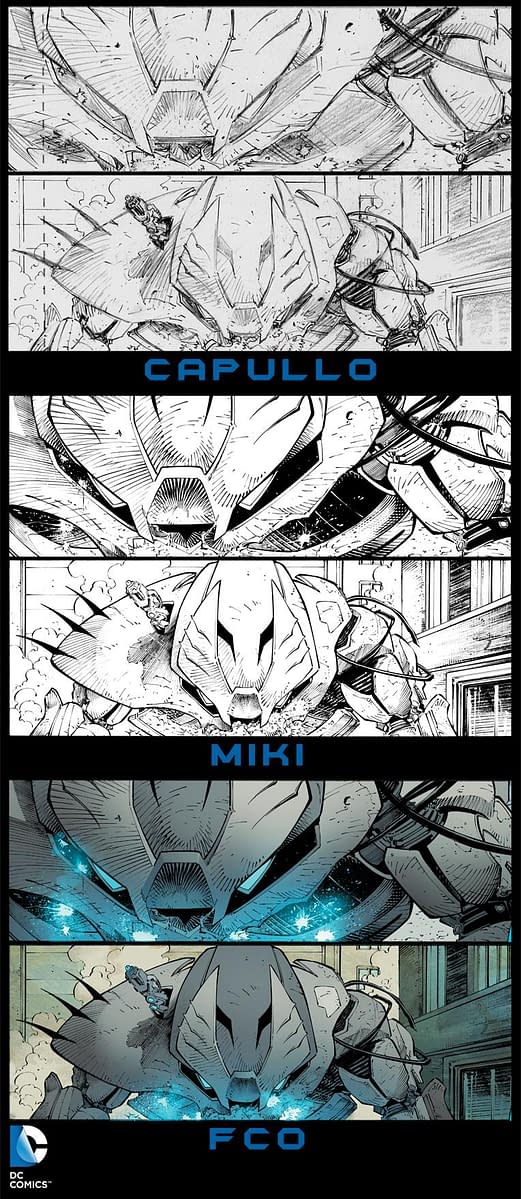 From Greg Capullo to Danny Miki to FCO… more here. So, what have you been reading on Bleeding Cool this week?
Top Twenty Traffic Of The Week
1. The Two Big Secrets At The Heart Of The Marvel Universe
2. The Death Of A Hero In Today's Marvel Comics
3. "Pretty Much Everyone Hates It" – The Marvel Experience In Scottsdale, Arizona
4. Your Loot Crate Exclusive Batman Funko Pop Has An Interesting Twist On Batman
5. The Return Of Donna Troy To The DC Universe?
6. DC Comics Confirms June Mini-Relaunch As They Cancel 12
7. Marvel Cancels X-Force, Nightcrawler, Invaders And Ghost Rider
8. Greg Pak Just Killed Off Regan From All-Star Superman
9. Norm Breyfogle In Hospital After Suffering A Stroke
10. 7 Things To Note From DC Comics' Solicitations For March
11. What If… Milo Manara Drew Spider-Woman In Her New Costume?
12. A Gold Statue Of Carnage Wielding The Confederate Flag In The Middle Of Liberal New York City
14. And Finally… When Comic Book Creators Get Naked
15. Avengers: Age Of Ultron Lego Sets Reveal Characters In Movie
16. Today's Justice League Comic Shows How Man Of Steel Could Have Deat With Zod
17. True Detective Season 2 Adds Some Human Touch
18. How To Get This Month's Batman Loot Crate For $9.40
19. Frankensteining Marvel's Solicitations For March 2015
20. Cartoonist Josh C Lyman Loses All His Art In Austin Breakdown
And Ten You May Prefer
1. Brian Wood States That He Is Not The Writer of Spawn Ongoing
2. All 50 Free Comic Book Day 2015 Titles, Now With Pictures And Text
3. Opening The Taschen Marvel And Little Nemo Books Under The Christmas Tree
4. Jeanine Schaefer To Leave Marvel Comics For Los Angeles
5. Yes Folks, Gerry Duggan *Is* Exclusive To Marvel Comics
6. Names Withheld – Do Writers Have Too Much Power In Comics?
7. How Not To Spoil The Doctor Who Christmas Special
8. The Comics Economics Of Star Wars #1
9. Batman Editor Mark Doyle Is Going With DC Comics To Burbank
10. ComiXology Brings In VAT Charges Early – But Who Gets The Money?