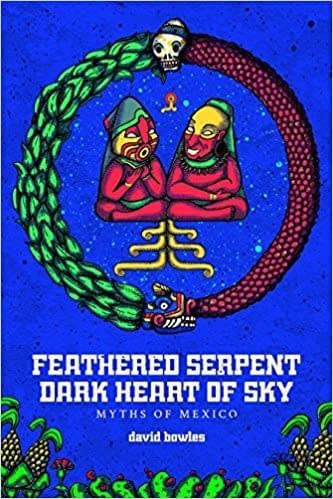 David Bowles, professor at University of Texas Rio Grande Valley, talks about his sweeping new book Myths of Mexico: Feathered Serpent, Dark Heart of Sky. There really hadn't been a book like this that gathered Inca, Mayan and other myth into one long narrative. So David set out to write one.
We talk about David's efforts to create what's been called the "D'Aulaire of Mesoamerican myth," a readable piece of literature that weaves many different sources into one work of literature. We also talk about comparative myths and the nature of truth.
Listen here:
Listen on YouTube:
Castle of Horror/Castle Talk Podcast Links:
Join us over on Facebook to chime in.
The show is hosted here. Get our RSS Feed. Subscribe at iTunes. Listen on Stitcher. Or on YouTube.
Twitter: castleofhorrorp.
The Team: Hosted by Jason Henderson, one of the writers for Bungie's Destiny 2 and creator of the HarperTeen novel series Alex Van Helsing; Featuring Drew Edwards, creator of Halloween Man; Tony Salvaggio, lead singer of the band Deserts of Mars, lead guitarist of the band Rise from Fire, and co-creator of Clockwerx from Humanoids; attorney Julia Guzman of Guzman Immigration of Denver; and Jamie Bahr, lead singer and upright bassist of the rock and roll band Danger*Cakes.
Enjoyed this article? Share it!