Marvel's Jessica Jones Season 2, Episode 8 Recap: aka Ain't We Got Fun
This articles contains spoilers for Marvel's Jessica Jones season 2 episode 'aka Ain't We Got Fun'.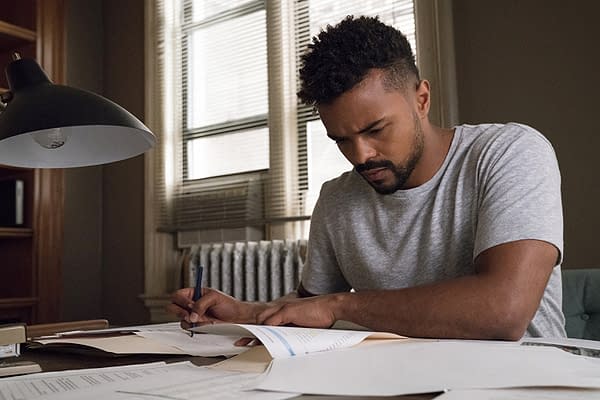 This episode starts with Jessica (Krysten Ritter) in restraints in the secret room and waking up to find Karl Malus (Callum Keith Rennie) sitting next to her. He tries to explain about Alisa (Janet McTeer) and everything she's been through. Jessica doesn't make it easy for him. Alisa is up stairs making breakfast and having some anger issues. Malus insists that Alisa only killed to protect those she loves. Trish (Rachael Taylor) calls and Malus has Jessica tell her the case if over and that she's in a bar drinking somewhere. Jessica is still uncertain that Alisa is her mother. She agrees to go up and see her so Malus releases her. She pushes him out of the room, closes the door and text the address to Detective Costa (John Ventimiglia). Alisa bursts in and breaks Jessica's phone, but the message had been sent. She pins Jessica against the wall and then tells Malus to take the money they have saved and leave before the cops get there. He doesn't want to but finally goes, locking them in.
Trish, worried about Jessica, starts freaking out because she won't except the case is over and that didn't sound like Jessica. Malcolm (Eka Darville) agrees but calls Trish out on being high on something and realizes it's the inhaler. She tells him about it, but insists she's fine. She wants to hit the bars until she finds Jessica. Malcolm wants nothing to do with Trish while she's taking the inhaler. Jeri (Carrie-Anne Moss) looks up the 'kid' Inez (Leah Green) told her about. He's in jail awaiting trial for 15 months. Inez is walking around like she owns the place, Jeri reminds her she needs to leave that day
Alisa and Jessica have awkward conversations about when Jessica was younger. About how the didn't have the idealistic family that she remembers and that her parents were talking about divorce before the accident. Her brother Phillip knew and started acting out. Alisa reminds Jessica of their last trip to Playland and how she insisted Jessica ride the Ferris wheel with her because the boys were afraid of heights and it was their mother-daughter thing. As a teenager, Jessica resisted going on it, but gave in and enjoyed the ride once it started. Jessica realizes if Malus locked Alisa in the room each night but she was still getting out, there had to be another exit and she finds it. Alisa begs Jessica to let Malus go. Jessica starts packing up her mom's stuff instead. They get out before the cops arrive and find the house empty.
Malcolm needs to keep working, so he starts looking into Jeri's partner, Steve Benowitz (Maury Ginsberg) and has a lead. Meanwhile Jeri goes to see the healer kid, Shane Ryback (Eden Marryshow) and offers to take his case in exchange for his healing help. He touches her hand and can sense her disease, but then gets very ill and asks to be taken away by the guards. Jessica takes Alisa back to the office. Costa arrives to ask what was up with the empty house. Jessica promises to come to the station the next day and explain everything. Alisa, afraid the cop was coming, went out the window. Jessica was panicked when she went in and found Alisa gone. She searched outside but came back into the building to find Oscar (J.R. Ramirez) walking Alisa back to Alias and conversing in Spanish. Alisa had hid on the roof till the cop was gone but forgot which floor Jessica lived on.
Malcolm goes to a gay bar and finds Benowitz. He tells the lawyer to go home to his wife and tell her he truth. To not live a lie. He tells Benowitz that he was hired to get dirt on him, but its just wrong and Benowitz needs to protect himself better. The lawyer wants to know who sent him. Malcolm tells him the other partner and suggest getting dirt on her. Benowitz says he has dirt already and gives Malcolm two leads. After Benowitz leaves, Malcolm ends up in a fight with three guys and was getting his ass kicked until Trish showed up and beat them around thanks to the inhaler. Malcolm is hurt, Trish tells him to take a hit on the inhaler to heal faster, promising it's not addictive. He takes a hit and immediately knows something wrong. He runs away.
Jeri goes home to celebrate with Inez. She got the D.A. to drop charges to time served. She has hope again and isn't kicking Inez out, shes comes on to her instead.
Alisa and Jessica are in the office talking when a shot burst the the window. Jessica is on her feet and pushing Alisa out of the way when a second shot hits her in the shoulder. She's bleeding. Alisa locates the shooter, whose still shooting, and goes off after them while Jessica is on the floor bleeding.
As much as the mother/daughter bonding in this episode is great character development, it was Malcolm that stood out here. His handling of Trish, his figuring out where to find Benowitz and how to work him. Even him fighting three guys and then running off after the inhaler. His character has grown from season one to season two. Malus seems to really love Alisa and vice versa. As Jessica says in the episode, there is no way this ends well.
On to episode 9…
---
---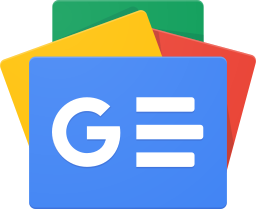 Stay up-to-date and support the site by following Bleeding Cool on Google News today!