Preacher Rewind 302: A Look Back at Bleeding Cool's 'Sonsabitches' Review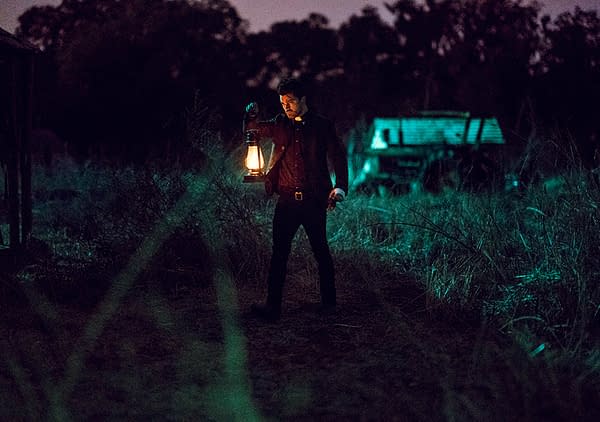 For what it's worth? Jesse's (Dominic Cooper) plan seemed pretty solid: trick Herr Starr (Pip Torrens) into believing that Jesse wants to be his "messiah;" get his piece of soul back; take out The Grail and The L'Angells… a pretty solid and straightforward plan, right? See, that's the problem with "plans"… because Tulip (Ruth Negga) finally remembered doG's message – at the worst possible time – and went to town on The Grail's people, turning Jesse's plan into a righteous dumpster fire of missed opportunities.
Was doG's message even meant to help Jesse – or throw Jesse off his trail? Looks like the latter, but there's no time to think about that now: The Grail's gone bye-bye and Gran'ma's (Betty Buckley) literally tightening her control over Jesse – and Cassidy (Joseph Gilgun) still isn't back on "Team Custer."
So with Tulip back and most of our players in-play, get yourselves caught up on our review of last week's second episode of AMC Preacher's Season 3 'Sonsabitches':
Preacher s03e02 'Sonsabitches': Desperate to escape Angelville and his family, Jesse attempts to forge an unlikely alliance with a familiar adversary.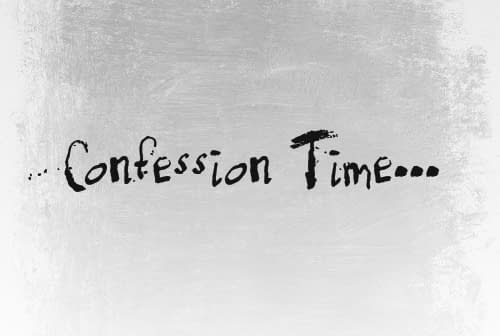 Here's a look at what to expect from this week's third episode 'Gonna Hurt' and a look at what's still to come this season:
Preacher s03e03 'Gonna Hurt': While Jesse works to pay back his debt to Gran'ma, Tulip and Cassidy risk their safety as they formulate their own plans to get out of Angelville.
PREACHER is a dramatic thrill ride that follows West Texas preacher Jesse Custer (Dominic Cooper), his badass girlfriend Tulip (Academy Award nominee Ruth Negga) and an Irish vampire named Cassidy (Joseph Gilgun) as they embark on a road trip to find God and are thrust into a twisted battle spanning Heaven, Hell and everywhere in between.

The 10-episode third season follows Jesse's quest for God which takes him back to the place he's been avoiding his whole life: home. Jesse, Tulip and Cassidy return to Angelville, the Louisiana Plantation where Jesse was raised, and find old grudges and deadly obligations await them. With the help of his friends — and a few enemies — Jesse will need to escape his past…because the future of the world depends on it.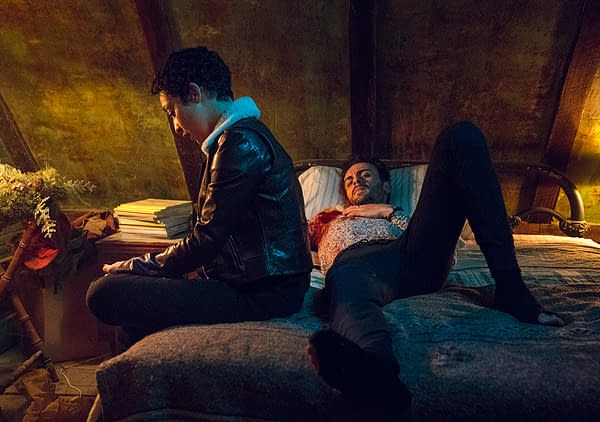 Ian Colletti, Graham McTavish, Pip Torrens, Julie Ann Emery, Malcolm Barrett and Noah Taylor also return for the third season; joined by new series regulars Betty Buckley (Supergirl, Split); Colin Cunningham (Blood Drive, Falling Skies); Jeremy Childs (The Last Castle, Nashville); Liz McGeever (Star, Nashville); Jonny Coyne (Turn, Alcatraz); Adam Croasdell (Reign); and Prema Cruz (Mozart in the Jungle).
---
---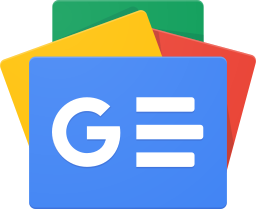 Stay up-to-date and support the site by following Bleeding Cool on Google News today!