Posted in: Collectibles, Hot Toys | Tagged: avengers endgame, captain america, hot toys, marvel, memorial day
---
Avengers: Endgame Hot Toys Captain America – The First Avenger 
Relive iconic moments from The Infinity Saga with the help of Hot Toys and their incredible 1/6 scale Avengers: Endgame figures 
---
We are ending our Avengers: Endgame Hot Toys coverage with the First Avenger himself, Captain America. Cap finishes off the Big Three with Thor bringing the lighting first (here) and Iron Man stealing the show (here). Endgame was also the last time we saw Steve Rogers in the MCU, who changed the future and his fate for love. This American hero deserves his spot in any Marvel fans collection, and Hot Toys faithfully brought him to life with their gorgeous high-end 1/6 scale figure line. Thanks to our friends at Sideshow Collectibles, we were allowed to get a closer look at this impressive Avenger that shows that he, too, is worthy.
There have been plenty of Captain America 1/6 scale figures from Hot Toys in the past, but this one is special. Starting off with the head sculpt, Cap features an incredible likeness to the one and only Chris Evans. He comes with an unmasked head as well as three interchangeable facial expressions that attach magnetically. His meticulously tailored outfit perfectly shows off his signature patriotic outfit and is only enhanced when his shield is in his hand. As for accessories, he comes with a standard shield, a shattered shield, swappable hands, a loose mask, as well as Mjolnir. This Mjolnri does not light up, but if paired with Thor, you can really capture some fun Mjolnir and Stormbreaker moments.
It is figures like this that really show you the power of the Hot Toys brand, bringing this hero right off the screen. The hyperrealistic elements given to figures like this are second to none, and it is crazy to hold an MCU Captain America in your hand. The Marvel Cinematic Universe is a very popular franchise, and if you have been looking for a way to wield that love for it in your hands, then this is the way. Captain America is a pivotal character in the MCU, and being able to capture him holding Mjolnir, taking on Thanos, and reuniting the Avengers right on your shelf is something special. Captain America was one of the greats, and he will be greatly missed in the future of the MCU, but you never have to say goodbye to this figure in your collection.
Everything about this Captain America figure was breathtaking, from the head sculpt and tailored suit to the accessories. The star-spangled outfit slightly constricts the articulation, but Marvel fans can still beautifully capture some heroic moments or make their own. Mjolnir really does help stand this figure out from the rest, capturing a moment that brought tears to fans' eyes. The shattered shield will also capture some pretty intense sequences, and if you can snag up the Avengers: Endgame Thanos (here), then your Captain America displayability is endless. If you are looking for a Cap figure for your collection, then look no further, as this hero is the one that will save your day. Snag up your very own Steve Rogers right here and recreate one of the greatest Marvel Cinematic Universe moments of all time. Avengers!
---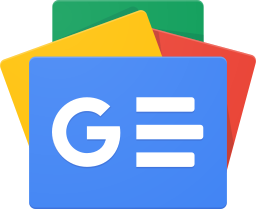 Stay up-to-date and support the site by following Bleeding Cool on Google News today!