Funko Emerald City Comic Con Reveals – "Scott Pilgrim"
The Funko Soda line is new in the Funko world and it looks like they are already making their first convention debut. We have already seen the Batman Soda that will be Green and will come with a Pink Chase version. This time two characters from Scott Pilgrim arrive as both Scott and Ramona Flowers are here for your collection. This isn't a major reveal but it does allow us to talk about Funko Soda line. I am quite excited about these vinyl figures as it brings back the Limited Edition format that realm made Funko a hit. These figures do look slightly odd but have a vintage charm to them that I like. Each can have a chase variant version and that stays true with these two Emerald City Comic Con reveals. Both chase variants do have a green color which I like since it is Emerald City. Both figures seem to be limited to only 4,000 pieces each, which is on the low end for this Funko Soda line so far. It is unclear what the price will be or where these will be available to purchase. They either will be shared with the Funko Shop or we are looking at an ECCC only collectible.
"What is the website for Amazon.ca?"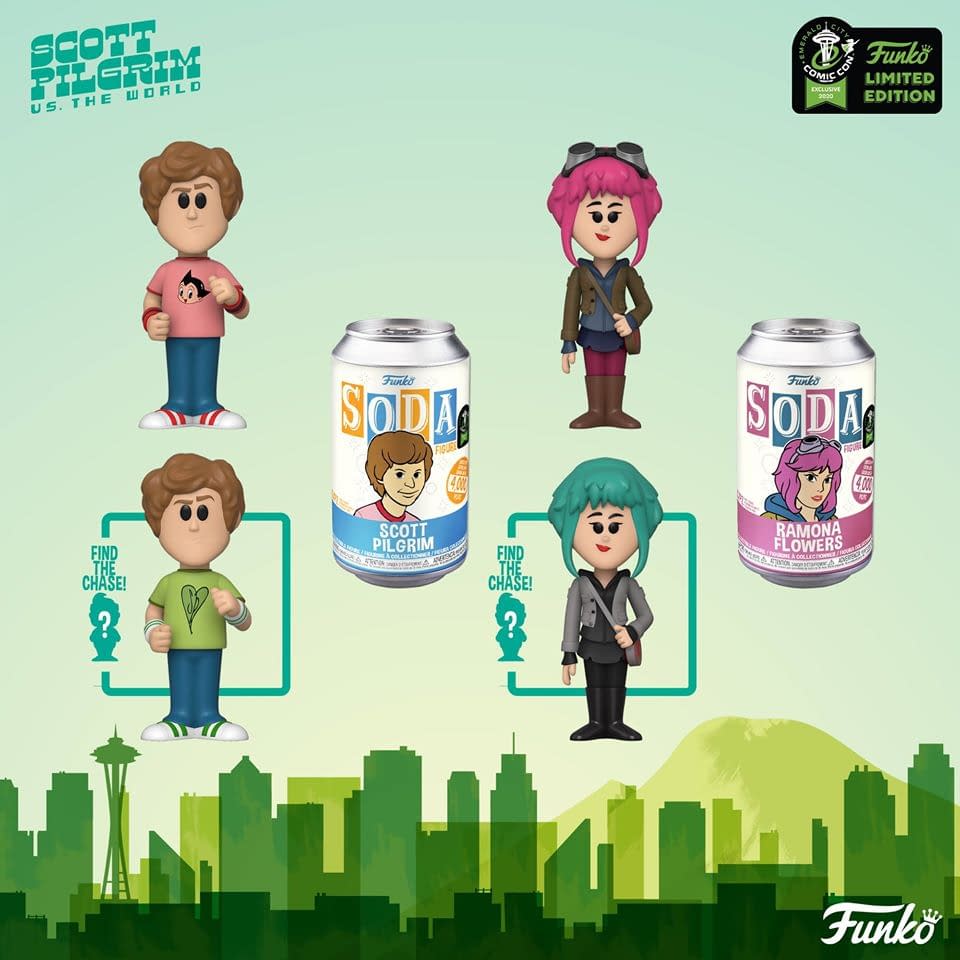 ECCC 2020 Reveals: Vinyl Soda – Scott Pilgrim vs. The World!