Posted in: Collectibles, RSVLTS | Tagged: RSVLTS, star wars
---
RSVLTS Reveals Exclusive Button-Downs for Star Wars Celebration 2023
A new exclusive collection of apparel is arriving from RSVLTS for the upcoming Star Wars Celebration 2023 London convention 
---
Star Wars fans are a week away from the next big convention celebrating all thing in a galaxy, far, far away. Star Wars Celebration takes place in Europe this year, and it will be held from April 7-10. The 2023 Celebration London will also celebrate a legendary milestone as Star Wars: Return of the Jedi turns 40. To help celebrate, RSVLTS will attend and drop three incredible and exclusive KUNUFLEX button-down shirts. Each shirt captures different aspects of Return of the Jedi and will be only offered at the Celebration. RSVLTS Star Wars Celebration exclusive collection will consist of:
Endor Camo
The Fall of the Empire is upon us, and RSVLTS is giving the Rebels a fighting chance with their Endor Camo Kunuflex Button-Down. Join the Rebel Alliance, fight alongside Ewoks, and look good while doing it with this shirt. Similar patterns were worn by Luke Skywalker, Han Solo, and Princess Leia, and now you can join those ranks.
Ewok Warriors
Endor is home to the Ewoks, and with the Empire knocking on their front door, the fuzzy little warriors will put up a fight. Capturing moments from the ending of Star Wars: Return of the Jedi, RSVLTS puts all your favorite little heroes in one place. This subtle purple button-down is packed with Ewok celebrations, tactics, and victories over the Empire that fans can wear with pride.
Stormtroopers Celebration
Even with all the odds stacked against them, the Empire will fight until their dying breath. RSVLTS captures the beauty, edginess, and power of the Empire with their Pop Art styles Stormtrooper Celebration button-down. From TIE Bombers, Stormtroopers, and plenty of blaster fire, this shirt will have you switch your allegiance in a heartbeat. Long live the Empire!
RSVLTS has done it again with a beautiful array of button-downs capturing the essence of Star Wars. Whether you want one of them or all of them, each shirt is priced at $70 and will be available while supplies last. The collection will be only offered at the RSVLTS Booth (#N628) at ExCel Center during the Star Wars London Celebration. On top of these new button-downs, plenty of other signature RSVLTS clothing items from a galaxy far, far away will be offered, as well as the return of their wildly popular R2-D2 beverage koozie, priced at $5. Check out details of the upcoming Celebration here, and be sure to check out all things RSVLTS right here.
---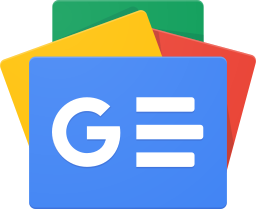 Stay up-to-date and support the site by following Bleeding Cool on Google News today!