Gigantor Returns to Medicom After 22 Years with New MAFEX Figure
Gigantor fans have something to look forward too now as Medicom announces that Tetsujin 28 (Gigantor) is coming back after 22 years. The last figure from Medicom was made in 1998 and now with better technology, they are giving him back once more. Gigantor is packed with detail, articulated, and he comes with a nice set of interchangable hands. Each posable body part has a special joint for to give us the perfect poseability. This 8 inch Gigantor figure is a great figure to release after such a long wait. The figure is set to release in September 2020 and will come with a $131 price tag. Pre0-orders are already live and you can find him located here.
Check him out below!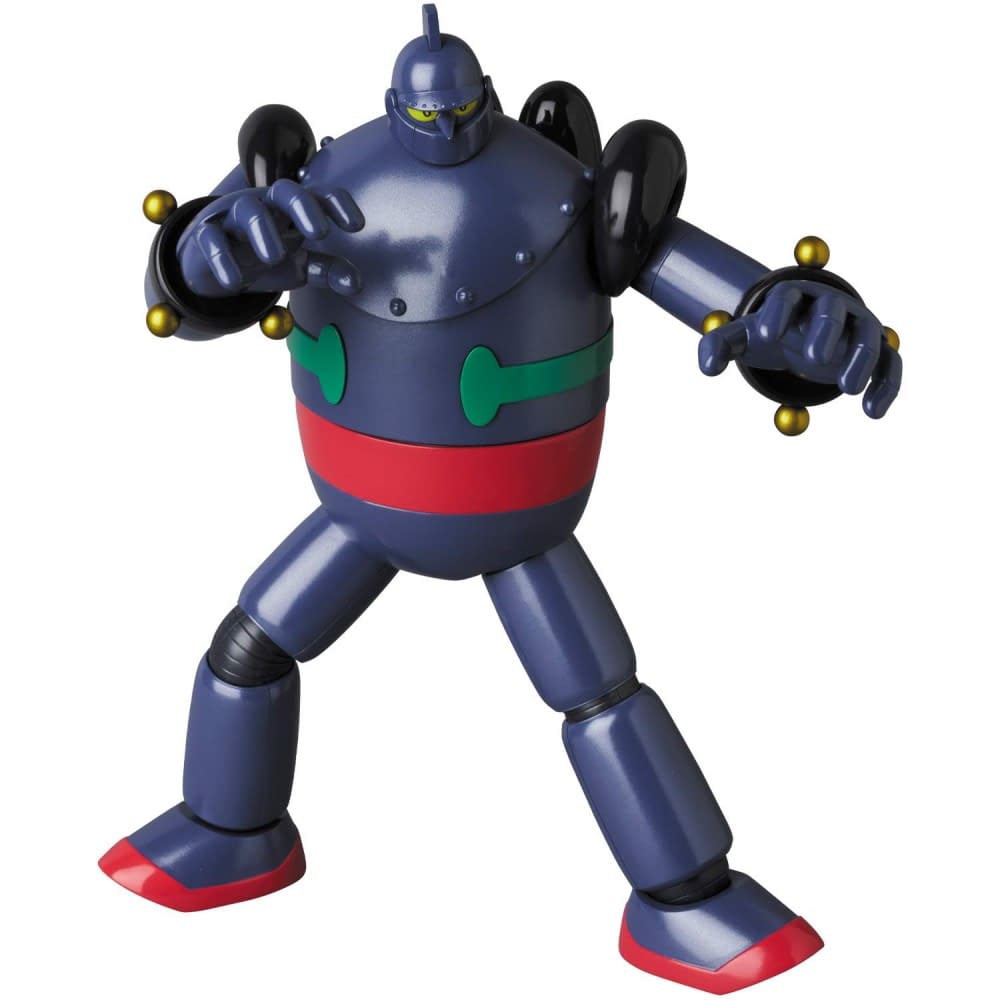 Yuke! Iron man!
The predecessor of MAFEX in 1998
As the first product of MIRACLE ACTION FIGURE
Tetsujin 28 was released after 22 years. Perfect refinement with the latest technology. Enjoy that perfect form! Both the best form and the outstanding movable area! The strongest action figure ever! Scheduled to be released in September 2020
Mafex No.120 MAFEX Tetsujin 28
Reference retail price ¥ 11,000 (excluding tax)
* Consumption tax will be charged separately.
Prototype production
Shingo Okamoto & Shimon Oguma & PERFECT-STUDIO
Height approx 8 inches
– A full action figure of Tetsujin 28 appears!
– Each joint uses specially designed joint parts,
– Impressive posing is possible!
– With four wrist parts included
– Various actions can be reproduced!
– Includes jet flame parts that can reproduce the flight state!
– The main material uses ABS,
The tip of the foot uses die casting!
* We are shooting a sample under supervision.
Some items may differ from the products on sale.
(C) Hikari Professional