Rick and Morty Season 4 is in full effect and it is absolutely hilarious. With each new episodes comes more collectibles and Funko is on top of their game. There are four new sets of collectibles you can get from Funko. The first one is new Rick and Morty Pocket Pop keychains with seven figure releases. Three of them are from the first episode with Death Crystal Morty, Kirkland Meeseeks, Teddy Rick, and Hologram Rick. We will then be getting spacesuit Rick and Morty and Cowboy Mr. Poopy Butthole.
Next in the wave of Rick and Morty, will be getting a four Funko Pop Pen's featuring a Rick and Morty in their space suits, Kirkland Meeseeks and everyone's favorite Mr. Poopee Butthole. We will also be getting Season Four mystery minis of Rick and Morty. GameStop also have their own three exclusive figures heading to their store. Mr. Poopee Butthole, Glow-in-the-Dark Hologram Rick and the Snake Asher Hess are the 3 exclusives in the Mystery Mini series.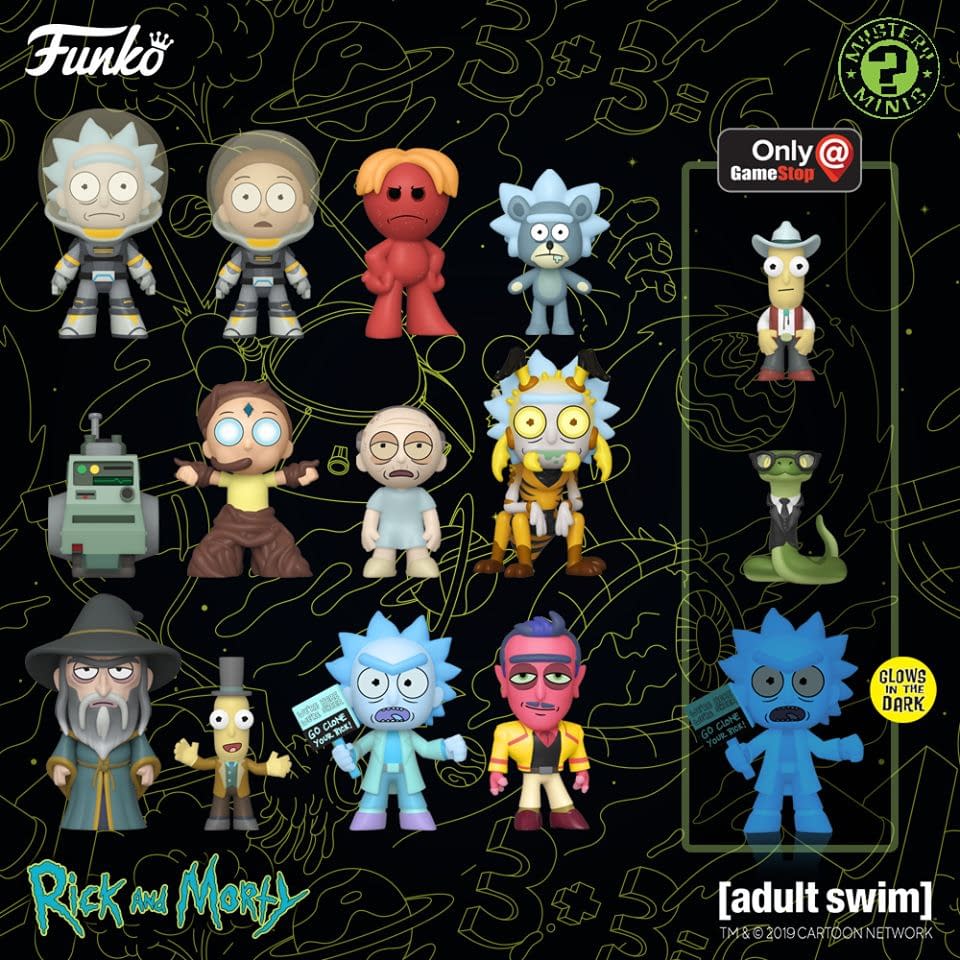 With the last reveals for the Rick and Morty collectibles from Funko are their famous Funko Pops. We will be getting Rick and Morty with their space suits and each comes with a companion snake. Hospice Morty, Rick with the Crystal skull and Auctioneer Mr. Poopee Butthole. One cool one we will be getting and its a first. The first Rick and Morty electronic Funko figure with Rick as the King of S#!T has arrived. Someone can only guess that the sound is bathroom noises. This is a funny little collectible for any Rick and Morty fan.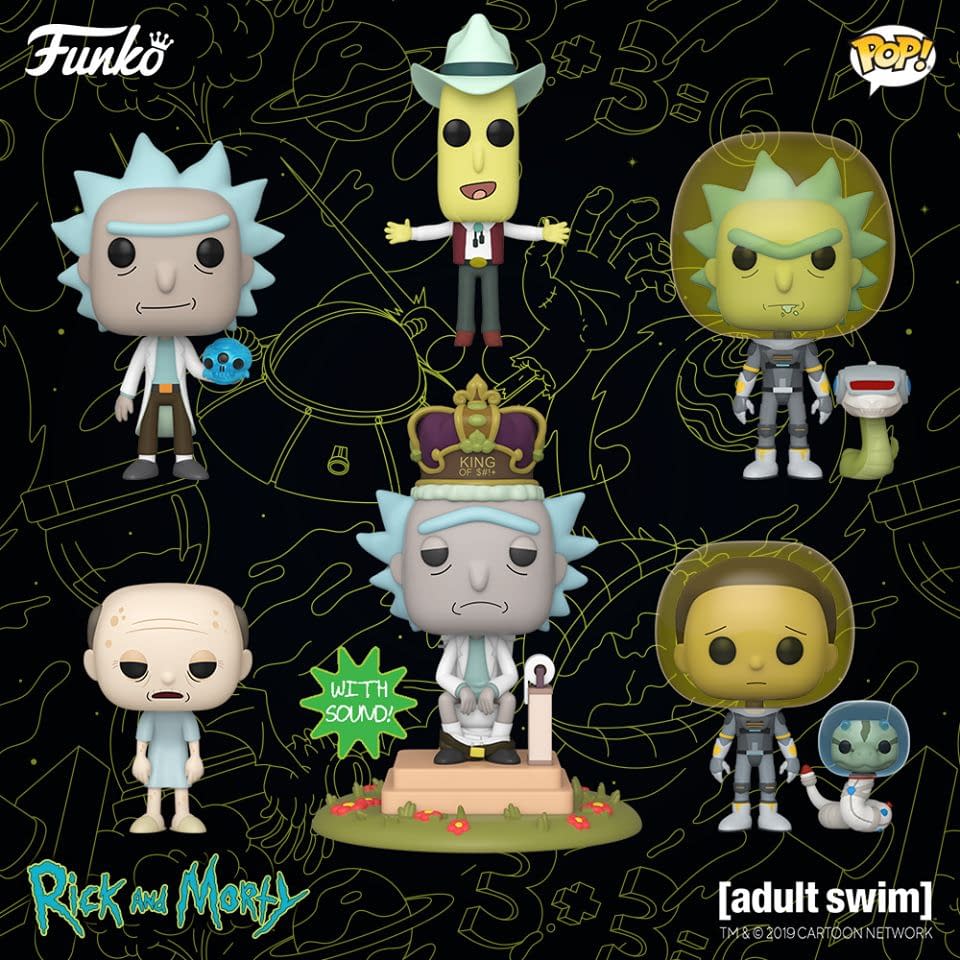 All of these Funko Pop figures from the Pop Vinyls, Mystery Minis, Pop Pens and Pop Keychains are all set to release in 2020. One set of Mystery Minis will be exclusive to GameStop so be on the lookout for your local GameStop. You can pre-order the other figures online and available here.
Enjoyed this article? Share it!