Subzero is one of the most iconic characters to come out of the Mortal Kombat series along with everyone's favorite Scorpion. Some of the best collectibles for the series have been through Storm Collectibles and they're Mortal Kombat Versus series and this time through their Ultimate Mortal Kombat 3 series. You'll be getting a 1/12 scale figure of Subzero based on his iconic appearance from Ultimate Mortal Kombat 3. He's not only highly detailed but colorful and highly articulated. Subzero comes with multiple interchangeable hands and a wide variety of fighting effects. We do get an ice blast effect, ground ice effect and blood splattered effect. One of the coolest added accessories is the fatality effect piece that shows him punching someone so hard their eyes burst out of their head. It will definitely change up the game for any Mortal Kombat fan and their fatality collection. Subzero is here to freeze up the competition this spring.
The Subzero Ultimate Mortal Kombat 3 1/12 Scale Figure from Storm Collectibles is priced at $70. He is set to freeze the arena in March 2020. Pre-order for him or are you live and you can find them located here. Don't forget to check out some of the other amazing Storm Collectibles Mortal Kombat figures and the Injustice 2 figures that are definitely be a talking point for your collection.
FINISH HIM!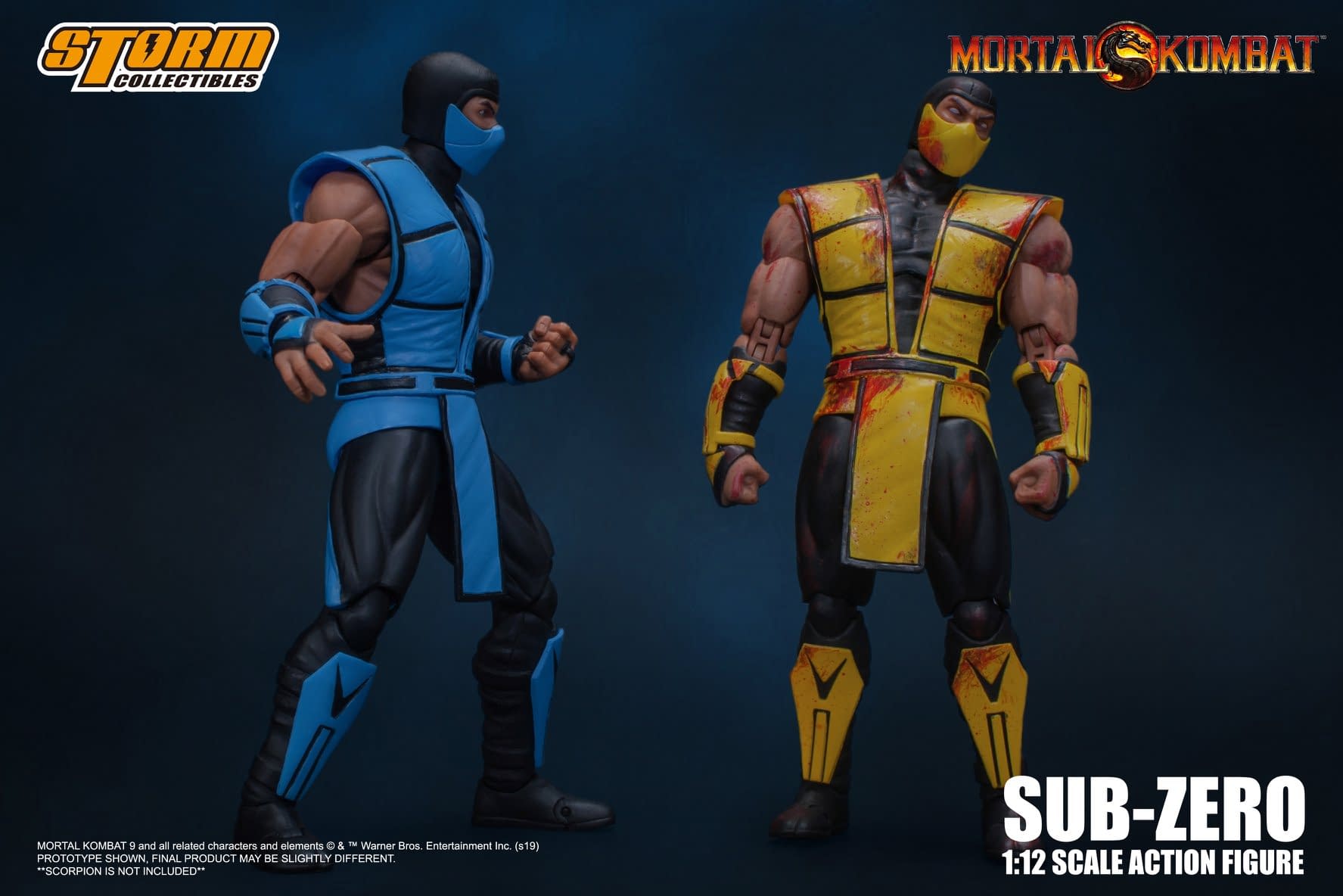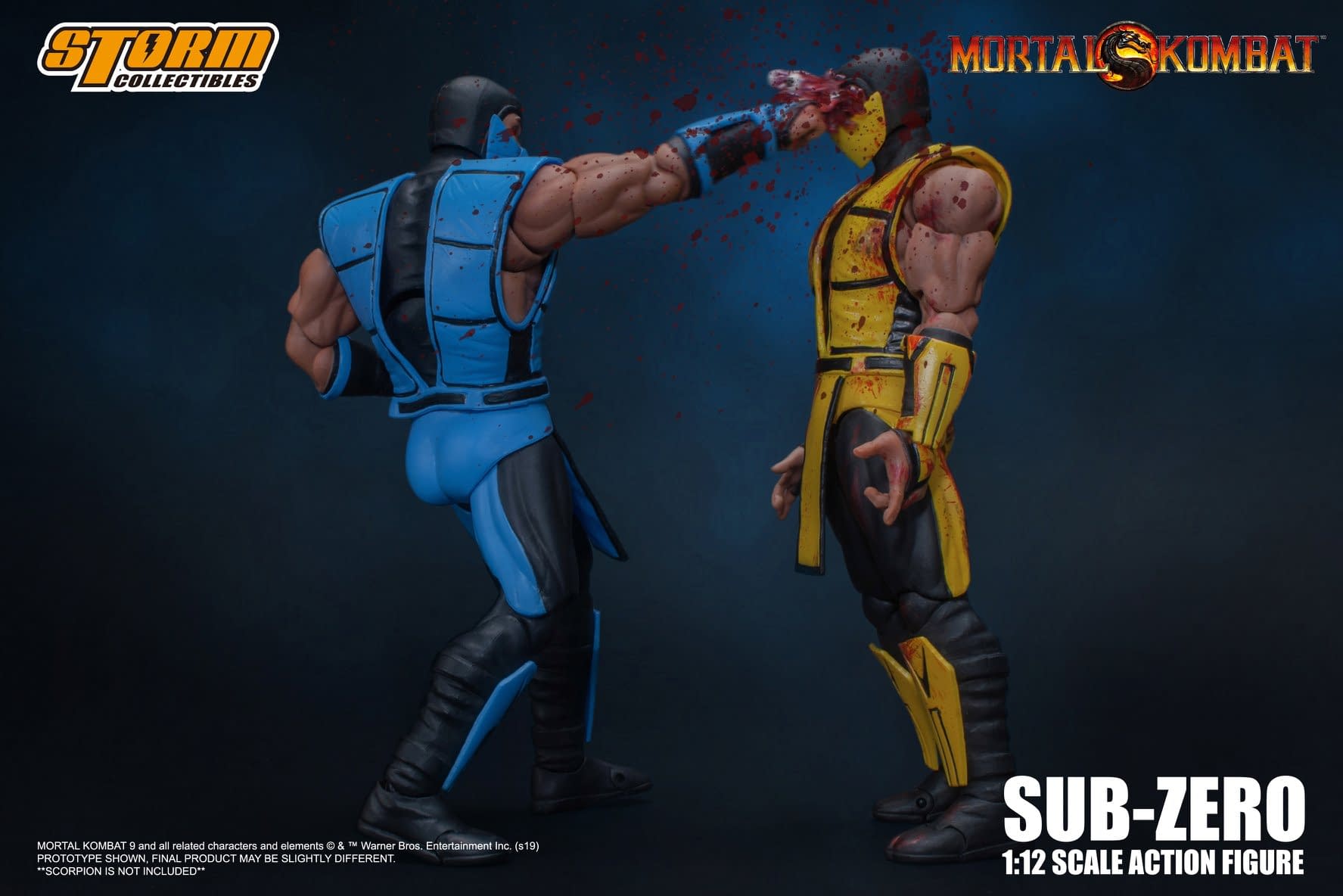 SUB-ZERO – MORTAL KOMBAT ACTION FIGURE
SUB-ZERO An assassin of the Lin Kuei clan, Kuai Liang commands the power of ice and cold. Unlike other members of his clan, he and his older brother, Bi-Han, were abducted as children by the Lin Kuei and trained in the techniques of assassination throughout their lives. Though his codename is Tundra, he has now assumed the mantle of Sub-Zero to honour his brother after Bi-Han's mysterious death. With the help of his fellow Lin Kuei Smoke, Sub-Zero tirelessly hunts the one who killed his brother.
Features:
– 4 x Pair of Hands
– 1 x Ice Blast Effect
– 1 x Ground Ice Effect
– 1 x Blood Effect
– 1 x Sub-Zero Fatality Effect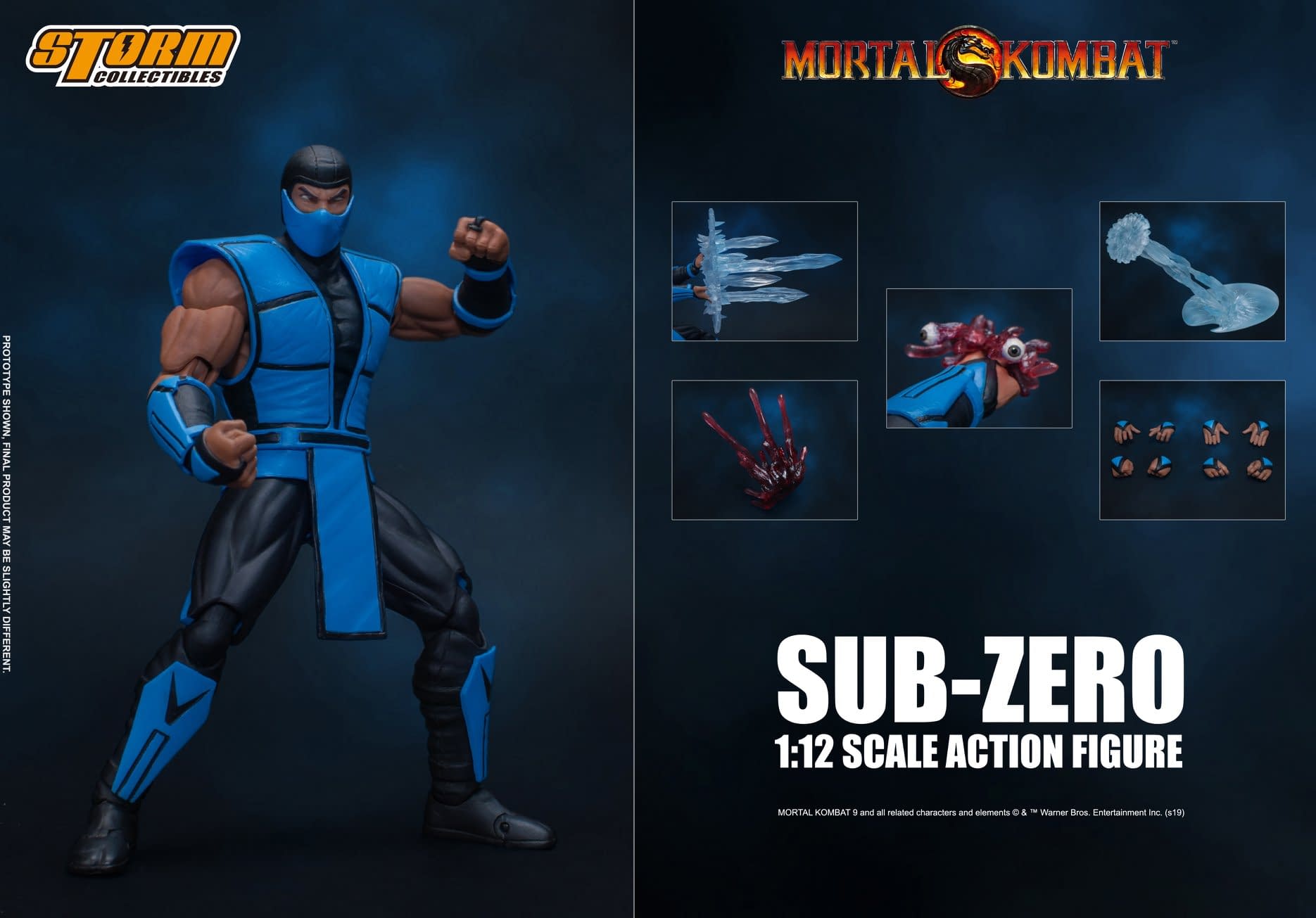 Enjoyed this article? Share it!