War Machine is a One Man Army with New Revoltech Figure
War Machine has always been popular ever since his appearance in Iron Man #282. This time War Machine is not messing around with the new Revoltech war machine figure. With 44 points of articulation and standing at a little over 7 inches tall, this figure is no joke. War Machine comes loaded out with his own personal arsenal, he comes with Rifles, Gatlin Gun Attachments, Missiles packs, Repulsor blasts and much more. He comes also with interchangeable hands and all the accessories can attach to the unit themselves. This is a figure I think War Machine fans will fall in love with, hell I know I am.
War Machine Revoltech figure is priced at roughly $72 and he is set up for a February 2020 release date. Pre-order links in America are already live and located here unless you want original link then that is here.
" so I take the tank, fly it right up to the general's palace, drop it at his feet, I'm like boom are you looking for this?"
Product Description
Destroy with a full-body armed gimmick! War Machine appears in Amazing Yamaguchi! ]
In addition to the shape of the body line that incorporates the bending and twisting of the human body even within the mechanical ugliness of War Machine, the Yamaguchi-type movable is added to make it three-dimensional.
It gives the expression of powerful poses from intense action to quiet standing.
In addition to the combination of a movable joint and a ball joint, the shoulder joint can move both arms back and forth thanks to the structure in which both sides of the chest slide.
Both legs, which are slightly thicker than Iron Man of the same series, have a wide range of motion by combining the ball joint of the hip joint and the mono shaft movable by the diagonal axis of the thigh.
The combination of high-tech armor and real modern weapons is a soothing black and silver metallic paint that suppresses gloss
By emphasizing mechanical details with an edge, it expresses heaviness and hardness.
Modern weapons installed throughout the body adopt the familiar recombination armed gimmicks in the series.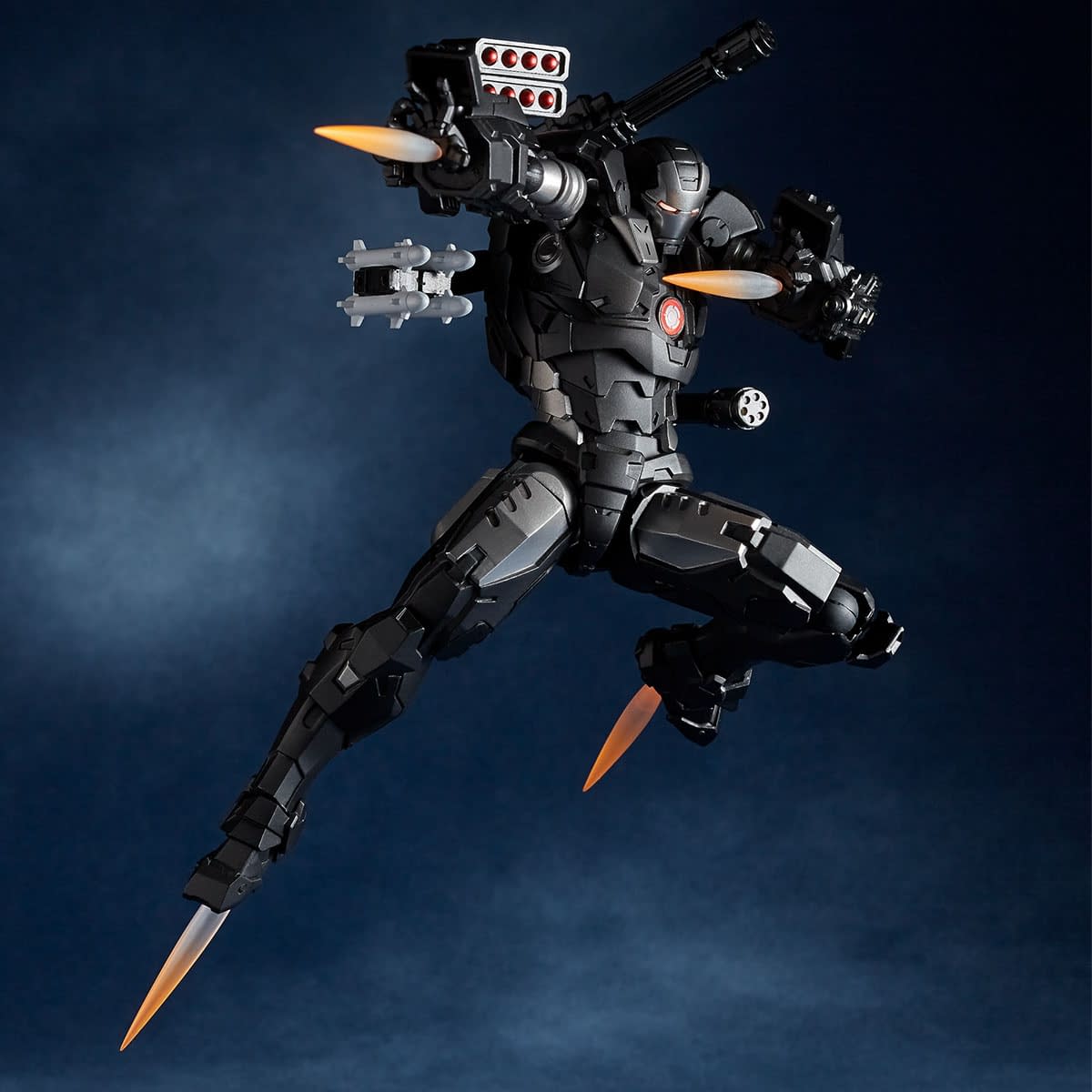 Depending on the combination of heavy weapons for whole body weapons, you can enjoy a variety of weapons.
War Machine finally joins the Amazing Yamaguchi action figure lineup from Kaiyodo! With 44 points of articulation, he's capable of any heroic pose you can think of, and he's loaded with accessories to express his firepower!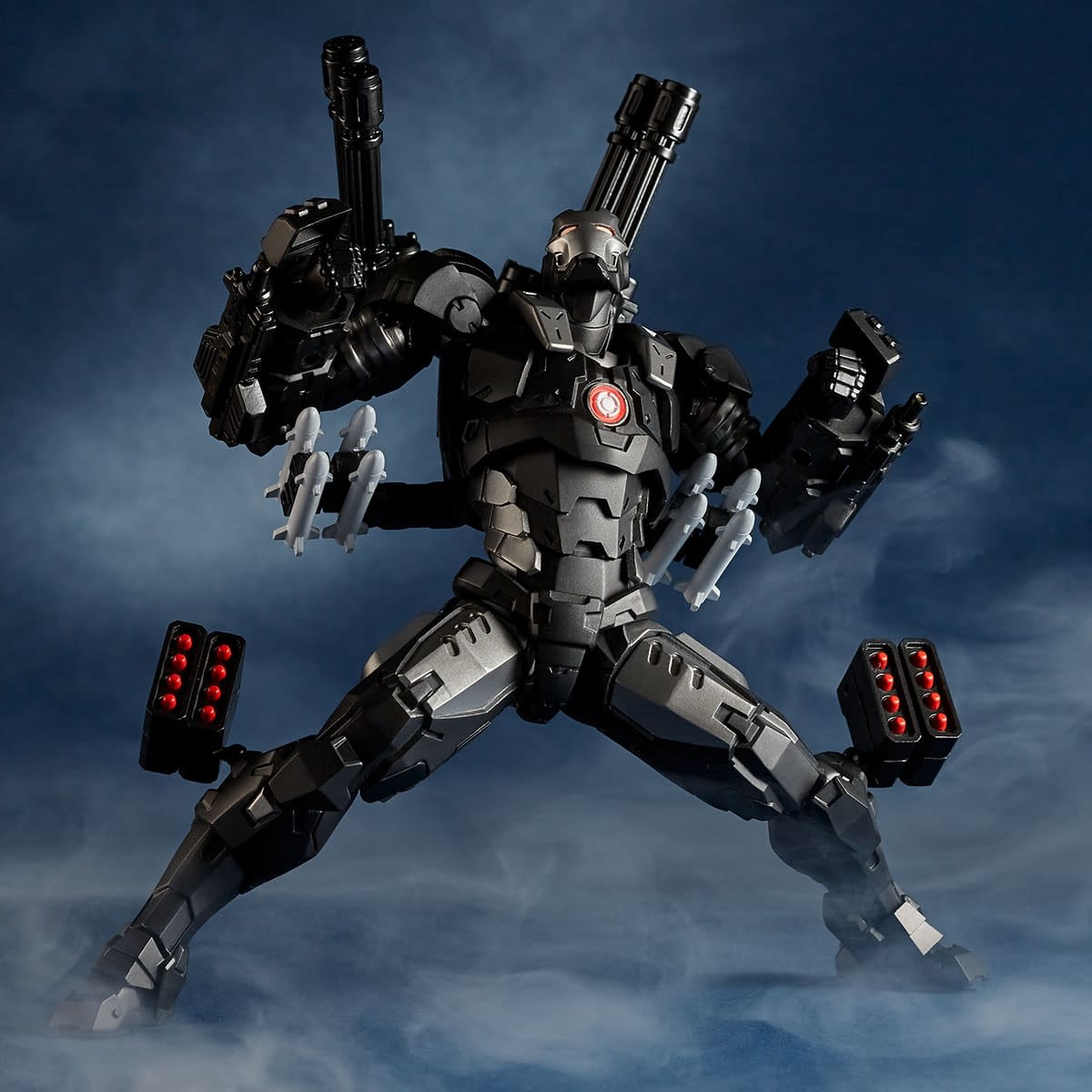 Product Features
7.08 inches (18cm)
Made of plastic
44 Points of articulation
Capable of any heroic pose you can think of
Loaded with accessories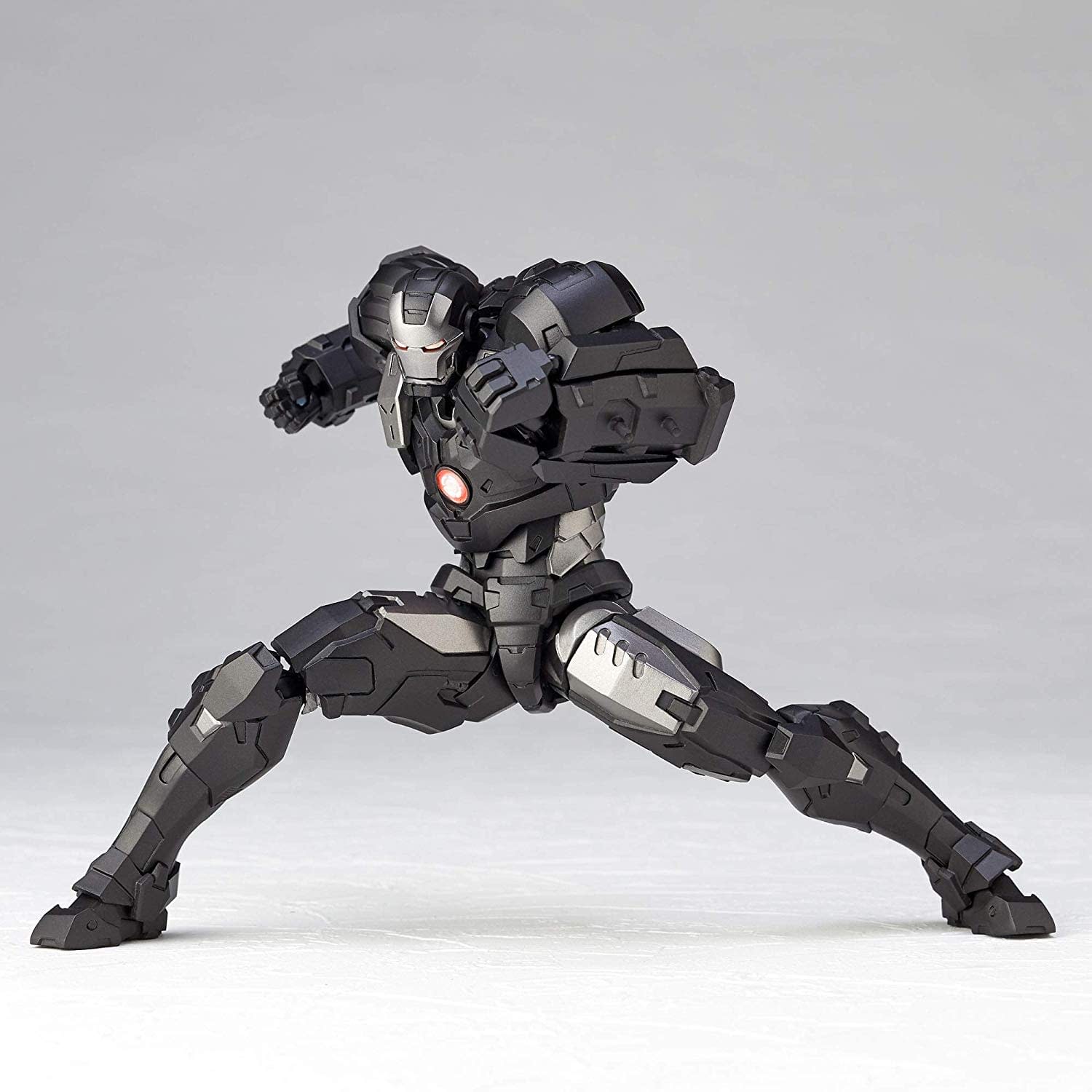 Box Contents
War Machine figure
4 Pairs of hands
4 Assault rifles
4 Gatling guns
4 Twin missiles
4 Four barreled missile pods
6 Repulsor effects
8 Arm connectors