San Diego Comic Con is days away. And, despite the mainstreaming of Comic Con culture, some still hold to the stereotype that it's full of fat bald bearded 40 year old straight male virgins.
When any glance at Craigslist will let you see that they're not straight at all.
Indeed there's a lot greater variety… here are 19, with certain photos redacted for decency.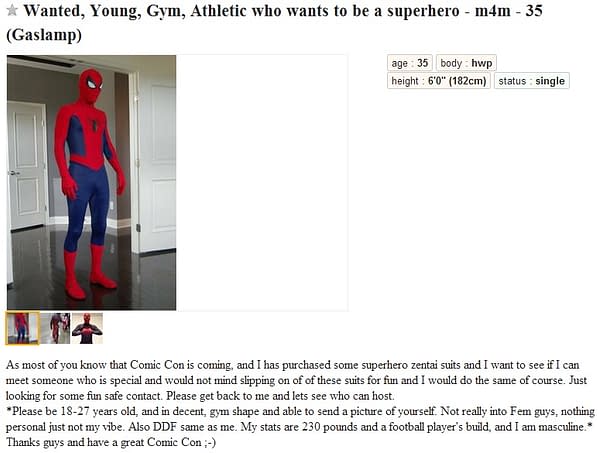 Remember, with great power comes great responsibilty, fellow.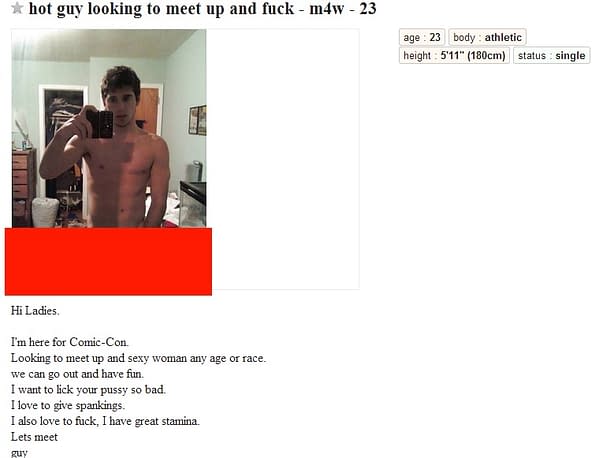 And he also knows how to hold a camera!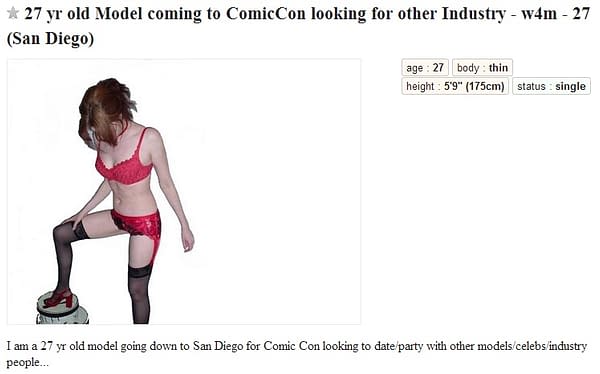 Kiefer Sutherland, watch out!
There's a line?
I know hotel rooms can be hard to come by…

I think you should require it that any such health certificates should be signed by Stan Lee. I mean he'll sign anything!

Brownies don't set off the smoke detectors, of course.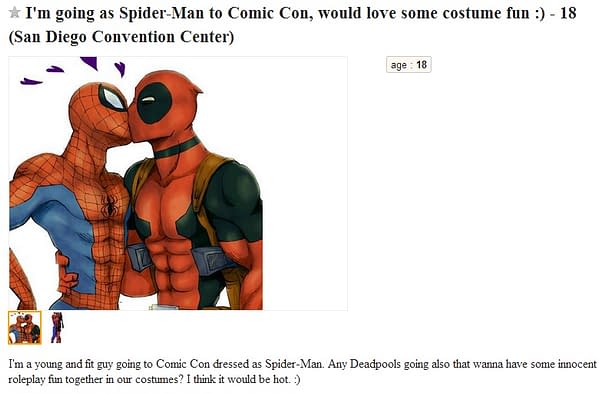 Also sticky. Those kind of costumes ride up something shocking.

You know, the Assassin's Creed folk are doing free shaves a the show….

I do admire his up front stating exactly what he wants while remaining flexible. This would be the ideal client in advertising. If he's going to fuck you, at least he's honest about it.
Everyone wants to be a movie director.
See, he's not looking for sex the first day, you can take your time…
But what if you haven't done anything wrong?

Again, I admire the specificity.

"Just call me Thundra!"
So free ticket, free lodgings, free international flight? There must be other options.

So… how does naked cosplay work then?
But my favourite? A man who is all about giving, and not in a sexual way. Isn't this guy just the best of the best?
That's unless he's planning to put everyone in the freezer for later.
Enjoyed this article? Share it!