10 Things I Can Tell You About Justice League #1 by Scott Snyder and Jim Cheung
That's right, I'm doing a listicle. But unlike other lists on other websites (or even on this one… I'm looking hard) you will not have heard any of these anywhere else before. And I'm doing it all on one page as well.
So. Ten things I can tell you about Justice League #1. Only minor spoilers… promise. Or at least — you'd have to have read the comic to get most of them. Onwards.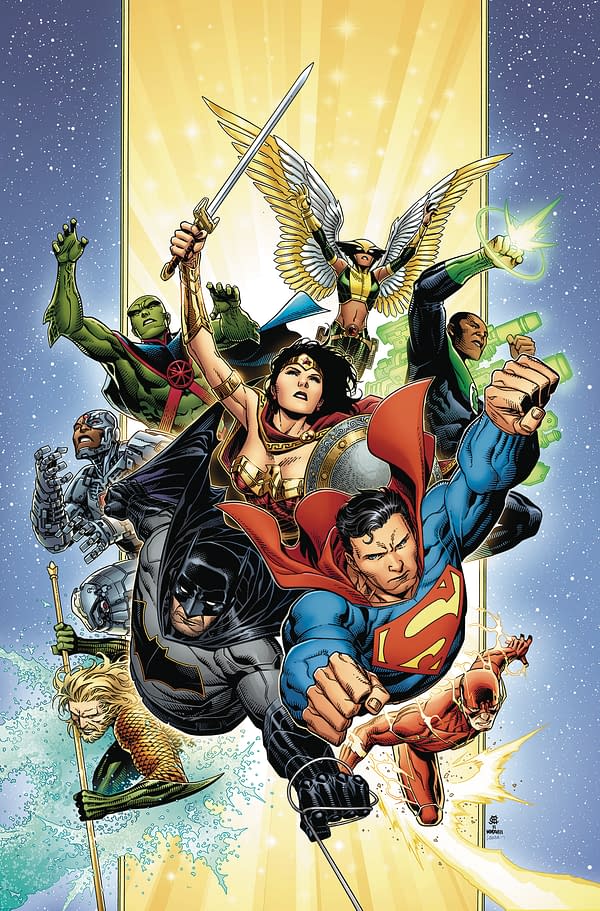 1. Contractually, Jim Cheung was pulled off his allocated Invincible Iron Man #600 to ensure that he drew every page of Justice League #1. So Marvel had to draft in other artists to do all the pages he was meant to do on that issue.
2. It has sold two-to-three times what Man of Steel #1 has sold. Well over 200,000. Should be easy to find a copy.
3. The Hall of Justice is described in the fashion of Olympus in Miracleman. Seriously, read how Moore and Gaiman write about that place and it segues directly into Justice League's opening. But that also means that, instead of someone older writing a letter to someone, Snyder's classic narrator trope, he is going for a more classical narrator role, that the likes of Len Wein or Jim Starlin might use, that adds a classic note.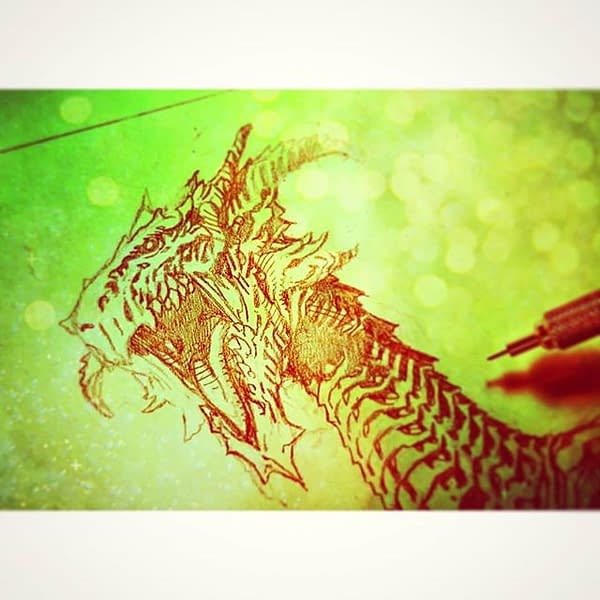 4. The moon must be stopped. And with such a fantastic threat you need a fantastic solution.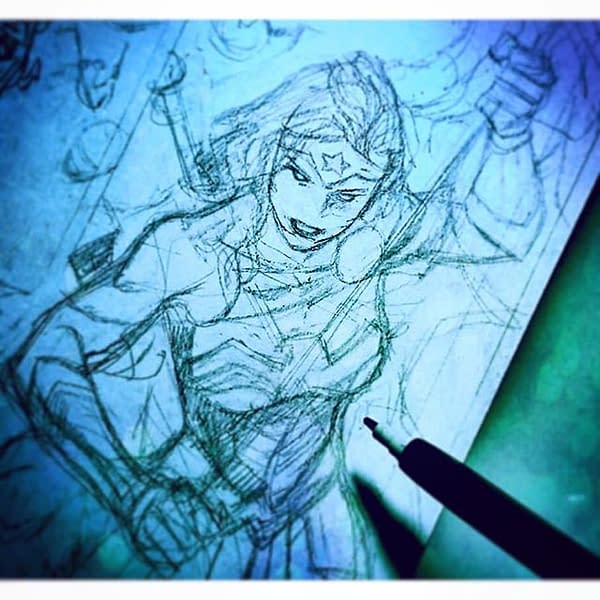 5. Wonder Woman swears like Batman. In fact, worse than Batman. But like him.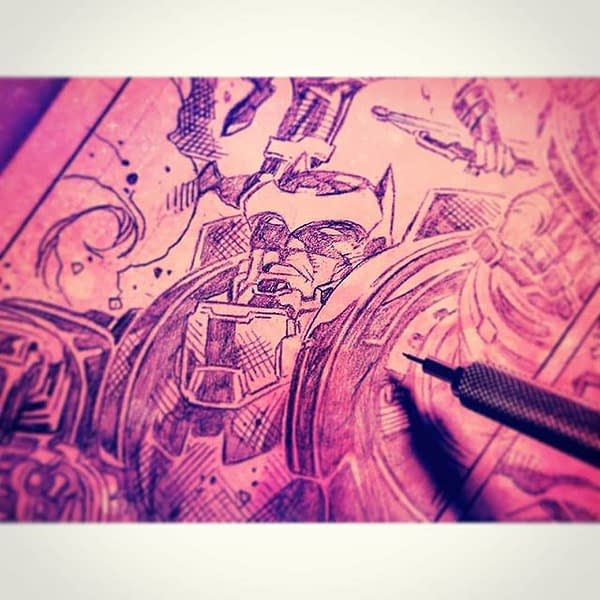 6. The Joker swears at the reader. Someone is getting fourth wall-piercing powers, it seems. You will join him in the sun.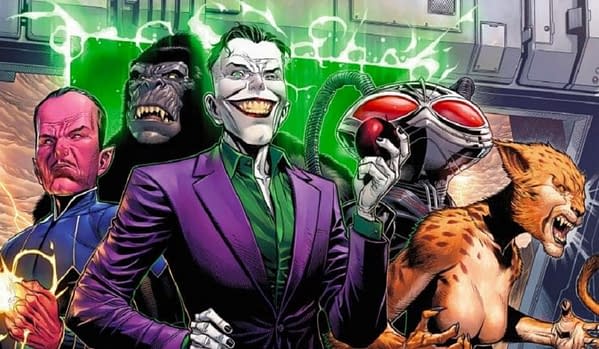 7. Is there any difference between Lex Luthor's Legion of Doom and what's been happening in No Justice? Lex Luthor has not yet gone to the dark side entirely.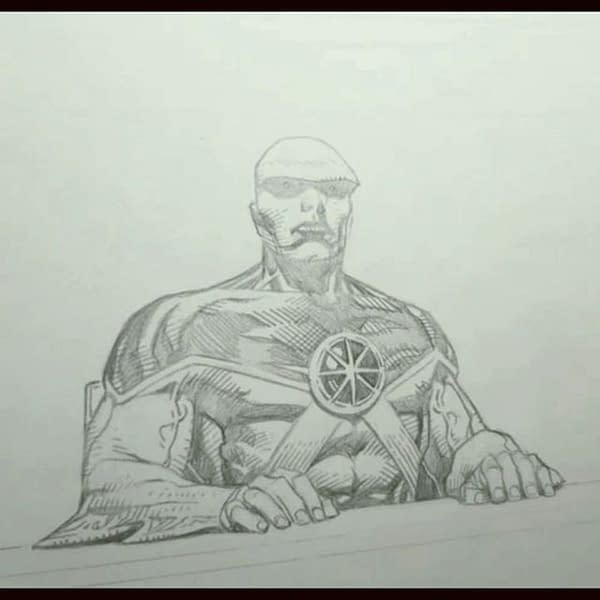 8. The Martian Manhunter creates a new Justice League conference table all by himself. Though, after any such assembly, I'm sure there are bits missing.
9. The comic is set 85,000 years in the future with the Justice League One Million. It is also set 85,000 years ago with the Monitor. There is no difference. It is also set at the end of time with the sole surviving Justice Leaguer.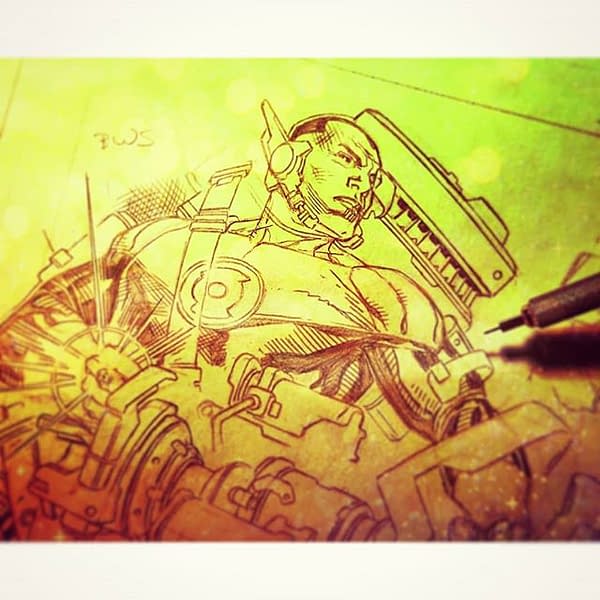 10. John Stewart is wrapping his will around Tenth Metal. There are still many unexplored ways a Green Lantern's power base can be used…
And one thing we said elsewhere: the DC multiverse has a year left. Hal Jordan has worked that out. But expect that to emerge elsewhere.
Images courtesy of Jim Cheung's Instagram.
JUSTICE LEAGUE #1
(W) Scott Snyder (A) Mark Morales (A/CA) Jim Cheung
"THE TOTALITY" part one! A brand-new era begins here! Comics legends Scott Snyder and Jim Cheung launch the Justice League into a cosmos-shaking mystery that will draw out their most terrible foes…in ways our heroes couldn't possibly imagine! In this debut issue, Martian Manhunter struggles to protect the team from an incoming threat that will shatter the world as they know it, while a familiar face strikes out on a dark path…In Shops: Jun 06, 2018
SRP: $3.99