Posted in: Comics, san diego comic con | Tagged: cameron stewart, charles soule, comic con, Comics, dc, dc comics, entertainment, frank quitely, grant mrrison, san diego, san diego comic con, sdcc, Van Jensen
---
16 Pieces Of Art From The DC Comics Multiversity Panel, With Grant Morrison, Cameron Stewart And Friends By David Dissanayake
And here we are at DC Comics' The Multiversity panel with Grant Morrison, Cameron Stewart, and Eddie Berganza.
Grant began the panel. "I'm not even me! I'm the evil version of Grant from Earth-3!" "I started this in 2006 right after 52. It's been a long one," laughed Morrison. He said that he wanted to do this because the idea of a multiverse has been ingrained in DC Comics for such a long time, going all the way back to Flash of Two Worlds. In the story, the connective tissue will be that characters in each story will be reading comics that tell the story of the other universes. Characters in issue 3 will be literally reading Multiversity issue 2, and characters in issue 4 will be reading issue 3. "What I'm interested in is the DC as a piece of music, where each universe vibrates at a different note, and together they make a song the whole thing is based around the law of 8's and harmonics." The Multiversity will be 9 total issues. Multiversity issues one and two are the book ends, with each issue in between being its own #1. Each issue tells an individual story while being part of a much larger complex whole. Grant wrote this like a screenplay as opposed to a deadline oriented comic script. "It's much more produced than anything I've ever done. It took me eight years!"
Every character in the DC universe will make an appearance, Berganza said. "Literally every one." After Multiversity #1, the first issue will be about the Society of Superheroes on Earth-20, drawn by Chris Sprouse. This story is set in 2015, as the world emerges from its second world war and only 2 billion people remain alive on earth. "There will be "paratrooper zombies, which I don't think has every been done before," joked Morrison. Earth 16 and will be the third book in the series drawn by Ben Oliver and it will focus on pop and fame oriented children of famous superheroes who now have nothing to do but be famous. The fourth issue will be Pax Americana, drawn by Frank Quitely. This is the now famous re-take on the Charlatan characters where the Morrison/Quitely duo will be adapting the techniques of Watchmen into "a political cosmic commentary." The story is set up around the question of why the character Peacemaker assassinates the president of the US, ultimately the story will that ends up in time travel. The fifth book is Thunderworld, on Earth 5, drawn by Cameron Stewart and colored by Nathan Fairbarn. Stewart joked that he first found out about working on this project from fans at San Diego Comic Con 2006 when fans came up to him saying how excited they were about Thunderworld after Grant had told a panel that Stewart would be drawing it. "What is Thunderworld," he laughed. Grant said this will be a Pixar version of Shazam, that would be the "ultimate Captain Marvel story." Stewart said that he thought of this as his version of All-Star Superman. There will be a Multiversity Guide Book that will be released after Thunderworld. "It has a concordance of every earth, with who lives there and which superhero teams are there. There is a big story there too with Kamandi and Batman," Morrison added. It will literally define each of the 52 universes explicitly while showing what is going on in each one. It was inspired by an old issue of Jack Kirby's Kamandi where Kirby drew a map of the western hemisphere to show what has been happening in different places. Ryan Hughes made a map of the multiverse with a light and dark side with light hearted universes on one side and dark, grim and gritty worlds on the other side. There is a Stan Lee universe that's directly opposite a Jack Kirby earth," laughed Morrison." We wanted every single universe to be capable of sustaining its own book. These characters aren't cannon fodder for the next crisis. These are real breathing living places that I hope we'll see again in the future. Interestingly, Berganza said that DC comics will actually be using this as a map for story telling directions that other creators could take in the future. For the panel attendees, DC printed nice lithographs of the Multiversity map(!) and it is BEAUTIFUL. An audience member asked if there would be a pre-New 52 world in the Multiverse, to which Grant replied that no, not specifically. They do address Flashpoint and the revisions that have happened over time. "It will remind you of the comics you used to read, but we tried to do this with new ideas," said Grant. ---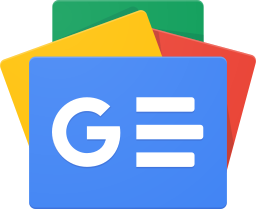 Stay up-to-date and support the site by following Bleeding Cool on Google News today!