Mark Brooks Reveals Final 2 New Mutants: Dead Souls Covers
Comic artist Mark Brooks kept his promise to reveal four New Mutants: Dead Souls variant covers featuring Magik. The acclaimed Marvel artist first posted about these reveals on Tuesday, and posted one (of four) covers a day, posting the final one this morning.
You'll recall we showed you the first two Illyana Rasputin/Magik New Mutants covers here, along with the link for the official countdown clock on Brooks's website, where you can purchase each of the variants.
Yesterday, we got cover #3: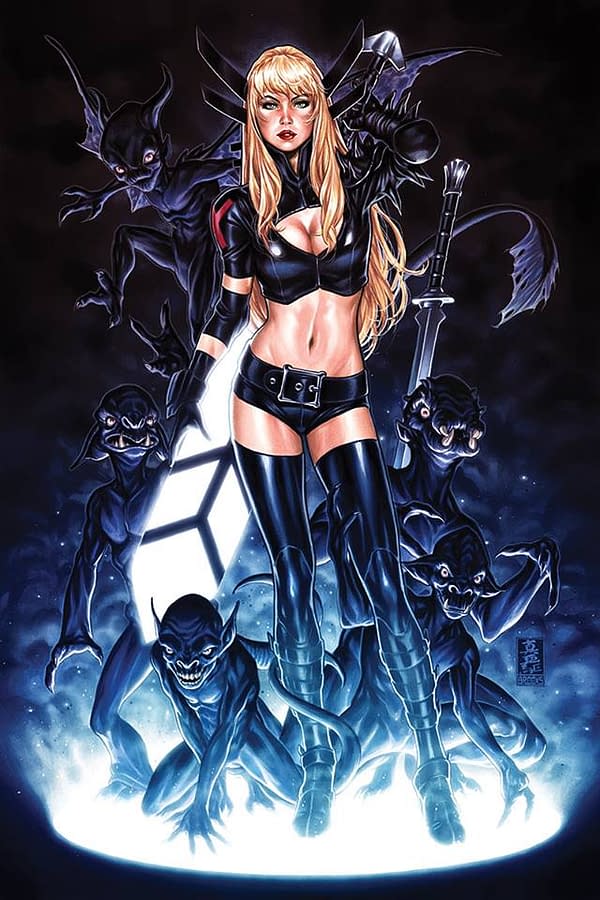 Brooks writes:
My third New Mutants #1 variant featuring Magik called Magik Black launching Monday Feb 26th at 11am EST on Comic Sketch Art! There are 4 variants with some being more rare than others. This one is also a virgin variant with no logo to sully the art. I'm revealing one cover a day between now and Friday leading up to the launch.

The website with countdown clock is in the first comment so make sure to visit and bookmark for Monday!
And this morning, the final variant with a Hellfire feel, cover #4: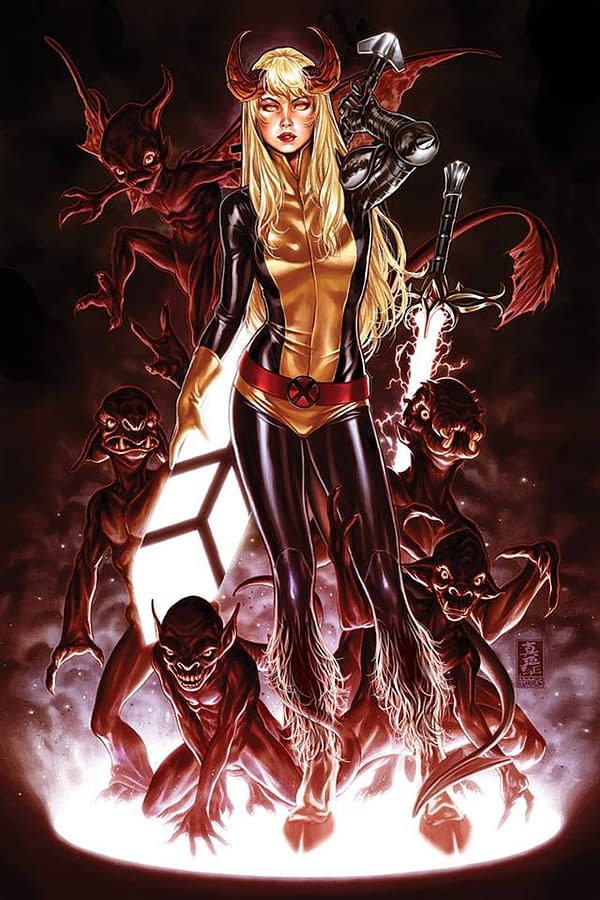 Brooks writes:
The final of my 4 New Mutant #1 covers. As our convention exclusive the Hellfire variant is the rarest of the 4 and only available through comic sketch art on Monday Feb 26th at 11am EST!

Link to order page in first comment so make sure to bookmark and come back on Monday.
You can check out the website with the countdown clock Brooks was referring to here.
New Mutants: Dead Souls launches on Monday, and will feature a story by Matthew Rosenberg (Phoenix Resurrection) where Magik leads a team; Wolfsbane, Rictor, Boom-Boom, and Strong Guy. The team will come face-to-face with paranormal threats that they may not be prepared for, and that might just tear them apart.