200-Copy 80 Years Of Marvel George Perez Variant at MCM London Comic Con Today – if You Run
Panini holds the Marvel licence across much of Europe, and Panini UK has been known to take a lead on a lot of the content that makes it into the bookstores. I checked in with them at MCM London Comic Con and there was plenty to learn. Luckily they had an MCM Comic Con variant cover for their new Marvel 80 Years: The True Story Of A Pop Culture Phenomenon by George Perez, who is also at the show this weekend. Those 200 copies will not last long – the only hard thing will be finding unsigned copies from this weekend.
They also had the paperback Immortal Hulk Omnibus two weeks ahead of its proper release in November. And Al Ewing coming by to sign at the booth over the show. That will be a monster of a seller for them – issues 1 to 15, and the Avengers prelude, for twenty quid, Bargain.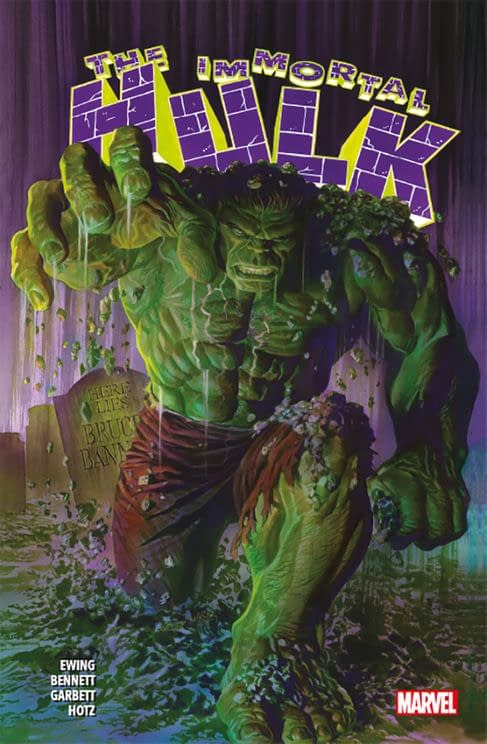 They were also happy to show of their movie range, collecting the movie prelude comics, classic comics and movie covers which have been monster sellers for them – far more than the US gets to do.
And the Marvel Platinum range is booming for them as well… look for Black Widow to join them in the new year.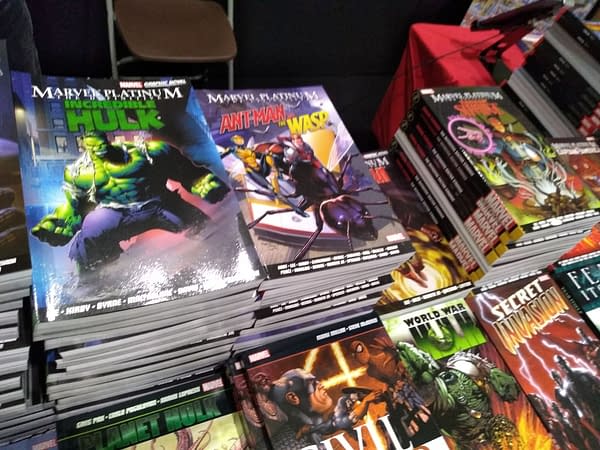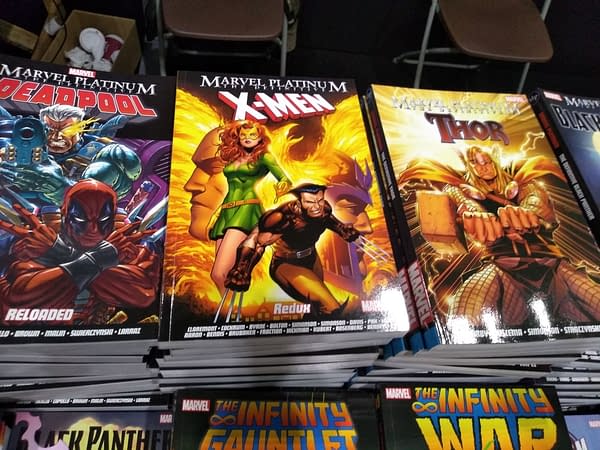 Pop by the Panini UK stand at MCM London Comic Con… the 80 Years volume and Immortal Hulk are a must. And see you round the show…