I'm constantly on the lookout for comics that have a unique subject matter, something that incorporates a different theme into my pull list. This week, I discovered a new five issue limited series from Image Comics entitled, Pencil Head. Created, written, and illustrated by Ted McKeever, the comic is described as "A mostly true 5-issue series about the whacked-out world of comic books." In fact, you can find that statement on the cover. Now, even though I don't write comics myself, I do work on other creative endeavors and am fascinated by other peoples creative processes. Now, after reading the first issue I give you 3 reasons why you should too…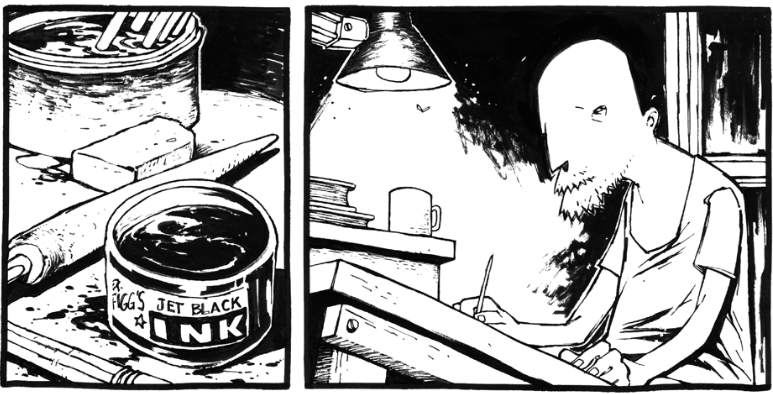 One: McKeever shows the hard work that goes into creating a comic book from the start. We see main character, Poodwaddle working at his desk determined to meet his deadline. However, it isn't just pencil and paper that we see. We get to experience a bit of the demons (literally) that come with being a creative person.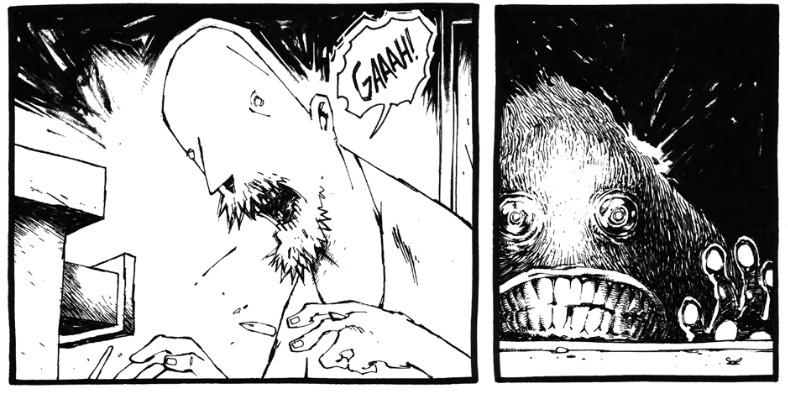 Two: The simplistic illustrations are quite powerful. I'm a big fan of black and white being used in comics. It's a nice change of pace. As I mentioned in my last point, we get to see a creepy creature throughout the issue, and I really appreciate his design.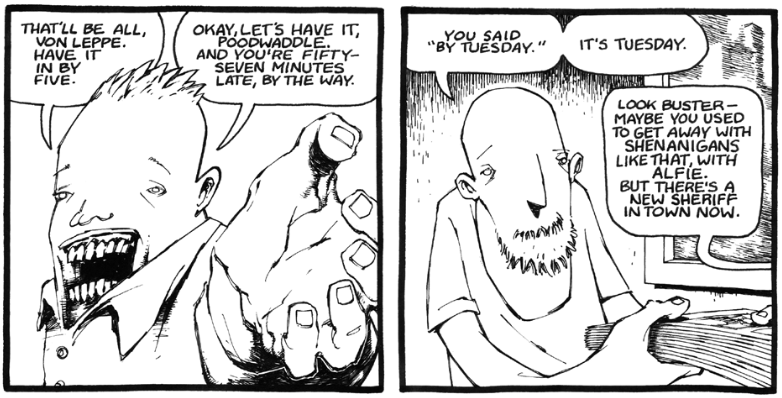 Three: We get to see a part of the comic book world that we've perhaps heard about, but never experienced. It's not just about what happens between the creator and his piece of paper. There are higher ups that need to be involved in the process and it's interesting to see those interactions.
With all that said, take my word for it. Pick up your copy of Pencil Head #1. Enjoyed this article? Share it!