The Walmart Report: A New Slime Threat Comes to DC Giant-Size Comics
You may have read about the threat from certain smile products to the DC Giant-Size Walmart exclusive line of comic books. Well as one threat goes away, another has emerged. Walmart regular for Bleeding Cool, Andrew Rubio, tells us,
I hit my local Walmarts this weekend for the latest DC 100 pagers and was not disappointed (for the most part). All four stores had the latest issues in stock EXCEPT for the Detective Comics Special. Still no sign of it out in my parts.
A couple of things I noticed:
All four locations had 4 copies of each book. This is a difference from the past couple of months where there were less of the newer titles.
And more importantly, all four locations have MOVED THE SLIME merchandise from above the comics to either the side or below. No keychains either!
Very exciting.
However, there was one slime-related issue at the Glendora, CA store (Store #1941). As you can see in the pictures below, the contents of a jar of Amazing Slime XL! (Neon Bright) were dumped into the Wonder Woman slot essentially ruining every issue. None of the other pockets had slime inside of them. Only this one. And the lid was no where to be found. The container itself was left upside down in the pocket until I removed it.
Other than that, it was nice seeing the books on a neater looking shelf and without them being covered in keychains and slime (almost).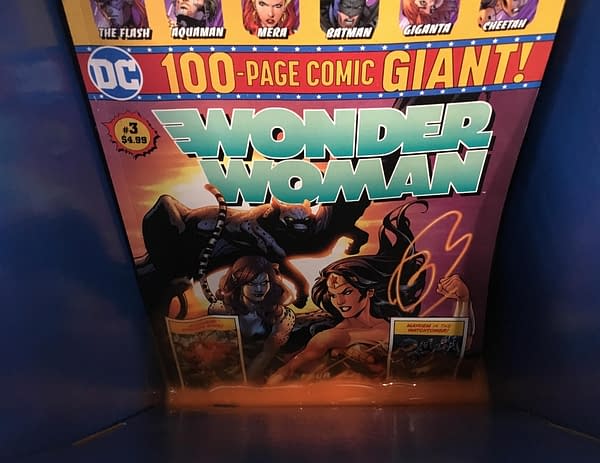 (Store #1941) Glendora, CA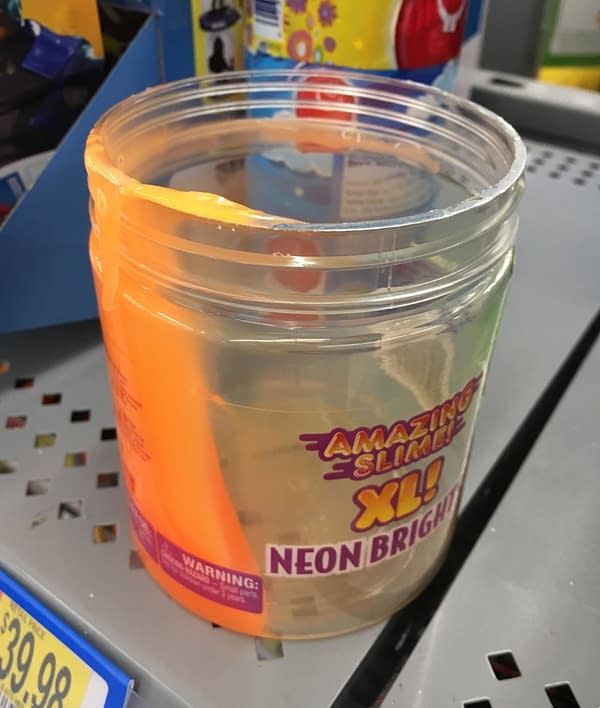 Other stores in comparison…..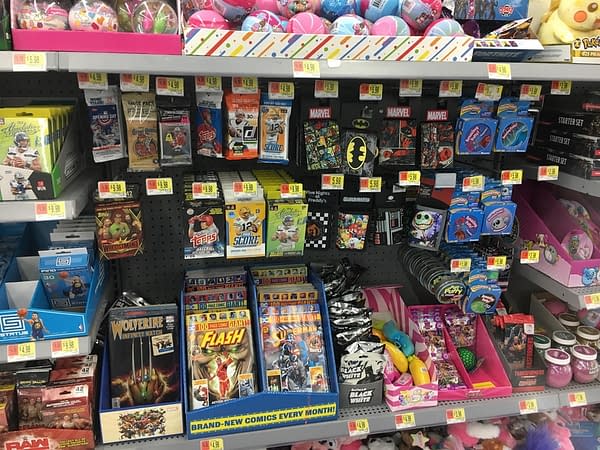 (Store #1992) Upland, CA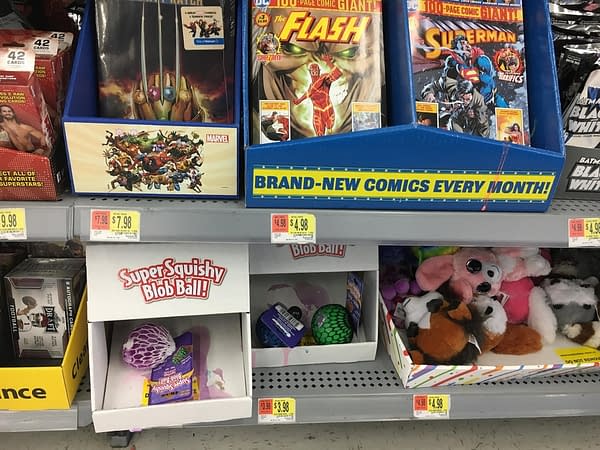 (Store #3796) Ontario, CA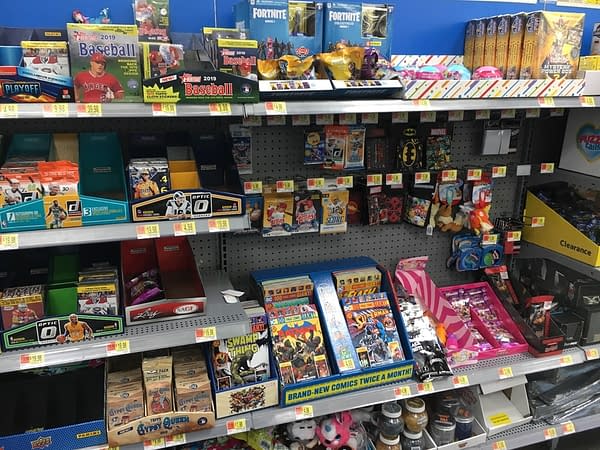 (Store #2401) Duarte, CA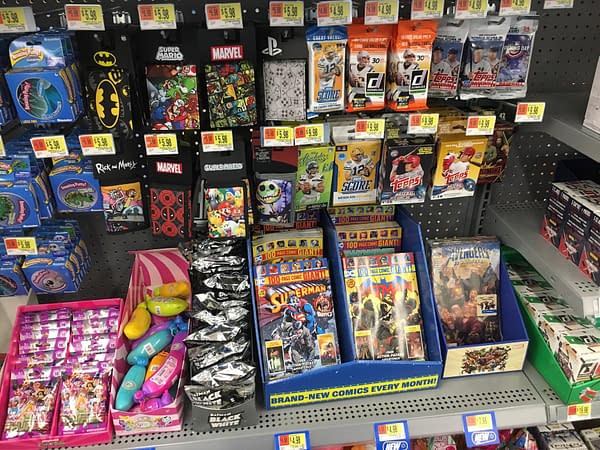 ---
---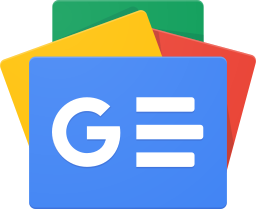 Stay up-to-date and support the site by following Bleeding Cool on Google News today!