A Walk Through Hell #3 Review: A Hard Book to Swallow
[rwp-review-recap id="0"]
Shaw and McGregor continue to try and process what they have seen in this warehouse. There is no way to logically explain what they've seen, and we flash back to the FBI investigation into Shaw and McGregor's pedophile suspect, a man named Paul Carnahan. The two even bring in another suspect to help with the investigation. In the present, the two agents discover yet more victims to this unholy warehouse.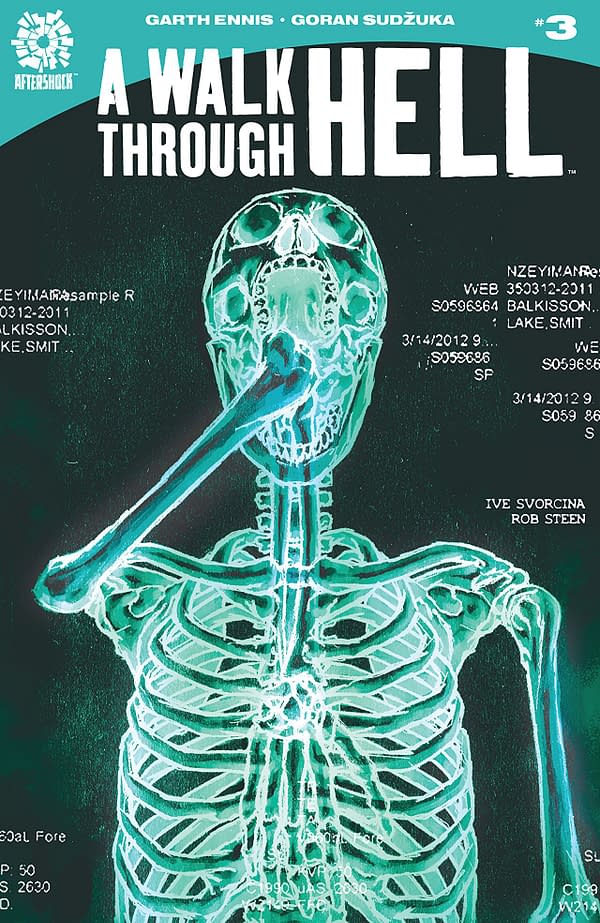 A Walk Through Hell #3 succeeds in delivering another shocking scene, foreshadowed in its unnerving cover art.
Beyond that, this is a relatively slower issue as far as developments in the present go. Much of the book is focused on the pedophile investigation which vexed Shaw and McGregor. That still manages to be a kind of horror in itself; we learn the kind of man Paul Carnahan is and what he is capable of doing. He has convinced his pedophile associates to kill themselves in addition to abusing children in unspeakable ways.
The present is a struggle of sanity and rationality. The two don't want to believe things are as they seem, even as Hunzikker continues to pull the trigger on his own blown-out head.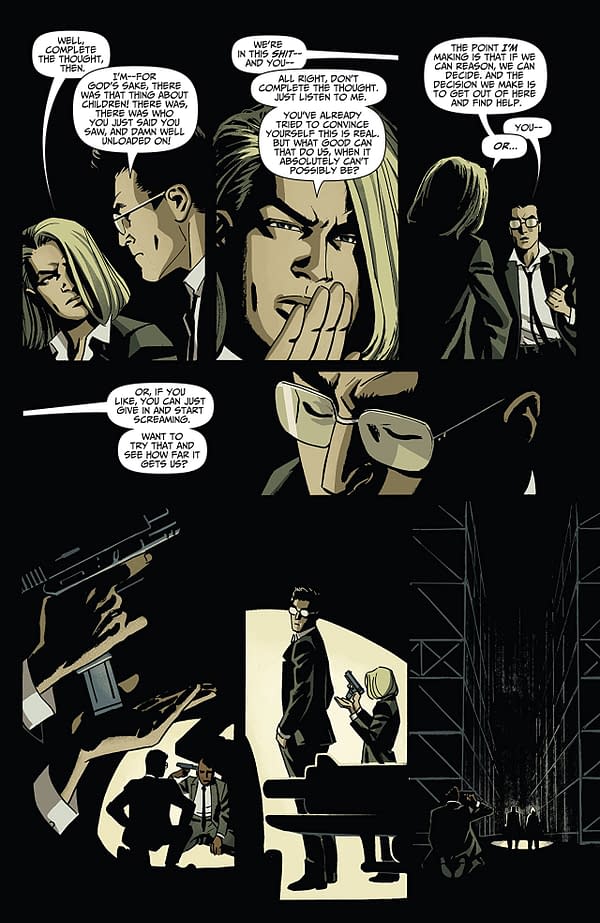 Goran Sudzuka continues to bring it all to life in a chillingly understated manner. The cover atrocity is given more pomp and circumstance than the action in the comic itself. Beyond that, the art holds strong throughout the comic. The detailing is solid, and the texturing is appreciably subtle. Ive Svorcina gives a chilled and subtle color palette to the book which adds to the foreboding atmosphere.
A Walk Through Hell #3 knocks it out the park again with yet another haunting installment that shows surreal acts of human depravity and a incomprehensibly cruel man in the middle of it all. This one gets another recommendation. Give it a read.
[rwp-review-ratings id="0"]
[rwp-review-form id="0"]