A Walk Through Hell #4 Review: Another Shock Moment, and Another Triumph
[rwp-review-recap id="0"]
We rejoin McGregor and Shaw remembering their interrogation of Carnahan. Their chief, Driscoll, tells them they need to find something to keep Carnahan on. The interrogation is a failure, and Carnahan is set lose. Worse yet, another of their suspects is found dead, killing another lead. In the present, they still have no clue where they are, and Shaw is keeping something from McGregor.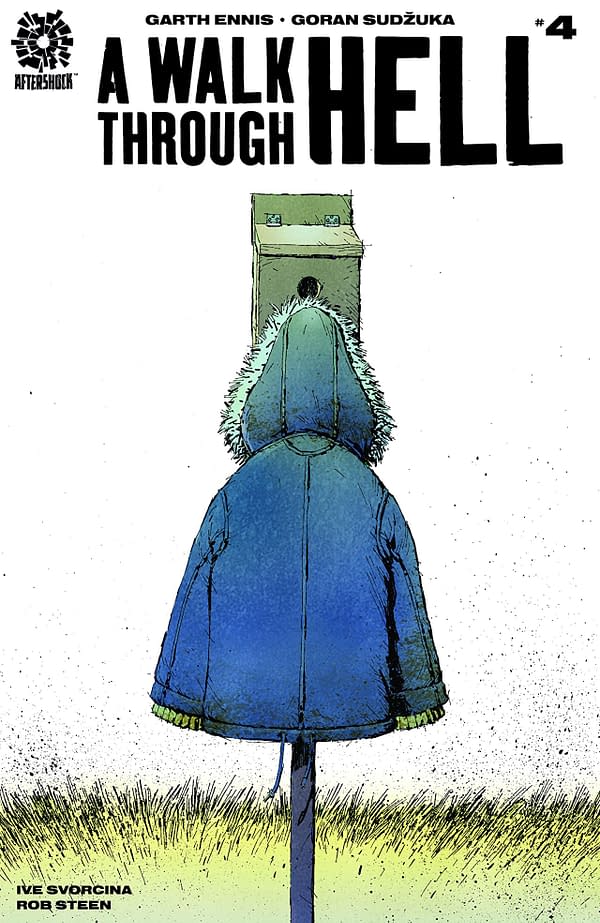 Another Garth Ennis moment of utter shock and horror lies within A Walk Through Hell #4, and I once again realize this writer will never cease to find things to feed the horror-loving beast that lies within me.
It's a real doozy this time too.
The story has almost completely moved to Shaw and McGregor's recollection of their investigation of Carnahan. In the present, they are sitting in a dark corner of the warehouse that may very well be Hell itself.
A part of me wishes the exploration of the warehouse went farther this time, but I was still so enthralled in the narrative that I can't really complain. Ennis has once again composed something truly horrible and special with this book, and I am excited for every issue release.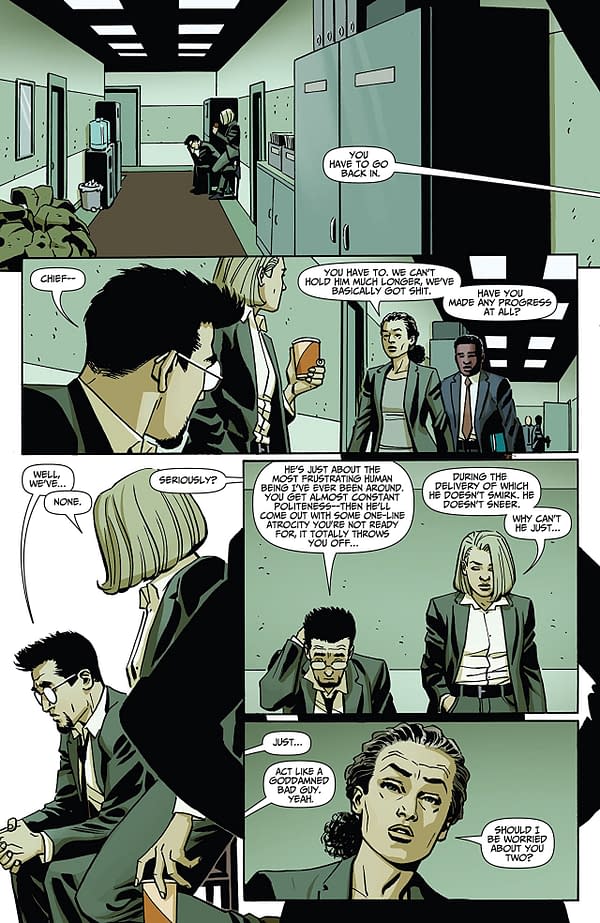 Goran Sudzuka is to be lauded as well, as it is his rendition of this demented world which Shaw and McGregor navigate that allows for Ennis' script to land as well as it does. The framing and presentation of each "oh sh*t" moment in every issue is what allows then shock and horror to be delivered. Ive Svorcina's color work is moody and well-balanced in such a way as to make every page feel ominous and cold.
A Walk Through Hell #4 is another triumph for the team. Ennis, Sudzuka, and Svorcina have made it is almost certainly my current favorite horror comic being published. It's an unnerving and nihilistic experience rivaled by only the likes of Infidel in recent memory. A Walk Through Hell #4 earns a strong recommendation. Give it a read.
[rwp-review-ratings id="0"]
[rwp-review-form id="0"]