Action Lab is launching two new series in September, fantasy epic Carmine by Colleen Douglas and Alvaro Sarraseca and multidimensional adventure Miranda In The Maelstrom by Riley Dashiell Biehl and Koi Carreon.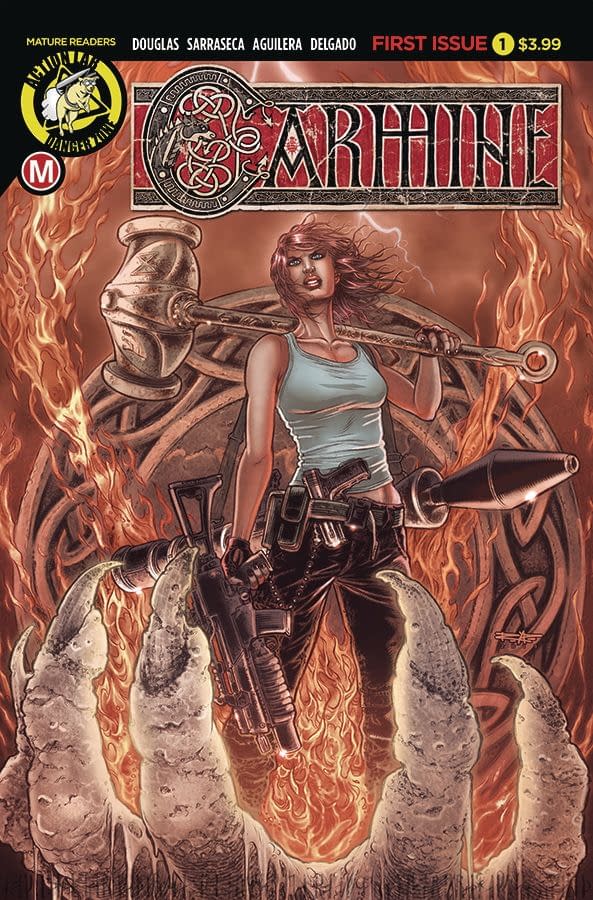 CARMINE #1 (MR)
(W) Colleen Douglas (A) Alvaro Sarraseca
Carmine is the new "seal bearer" for the House of Cochineal. Destined to become the future Queen of the House; ruling the Guardian Organization: which on the face of it is a charity for talented orphans, but is charged with keeping humanity safe.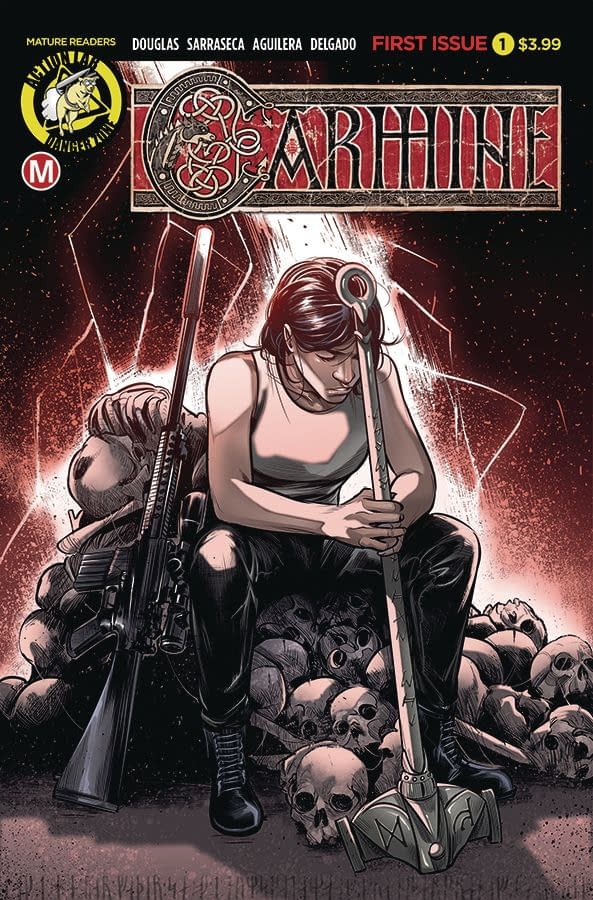 Carmine's race; Antediluvians bonded to their "seals" are given long lives as well as "powers." Carmine's seal The Lightning Beast is deemed both a declaration and warning when it awakes; the competition wants her dead before that happens.
In Shops: Sep 23, 2020
SRP: $3.99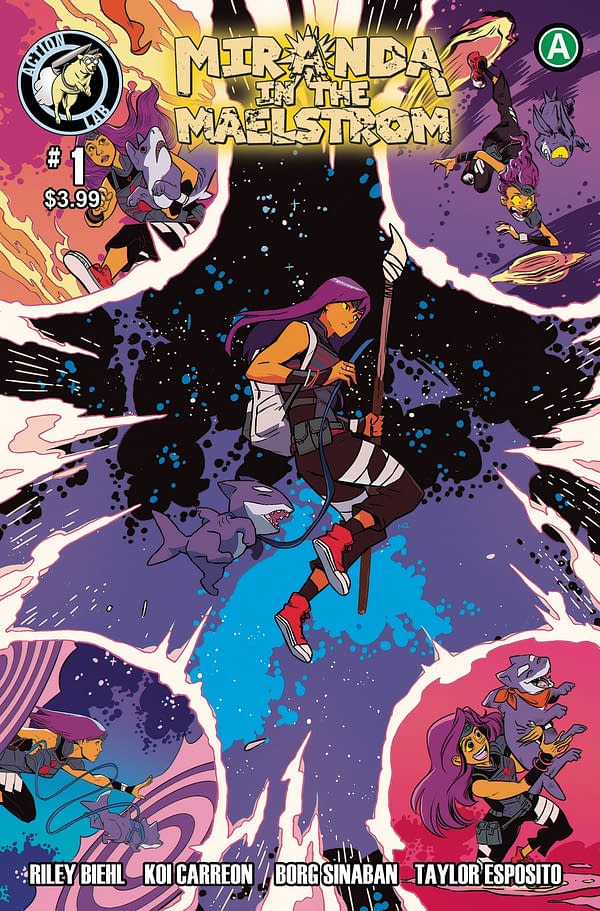 MIRANDA IN MAELSTROM #1
JUL200968
(W) Riley Dashiell Biehl (A/CA) Koi Carreon
The Multiverse Maelstrom! A supernatural storm that crosses over between dimensions, displacing beings and objects from alternate realities. Most fear the maelstrom, but interdimensional explorers Miranda Sherbet and her shark-dog Noodles use the storm as a means of travel and adventure. But when Miranda finds herself disoriented and separated from Noodles, she runs into the storm fighting off violent aliens, harsh weather conditions, and the traumatic memories that set her down this path. Will Miranda find Noodles and continue their adventures, or will they be alone in infinity?
In Shops: Sep 30, 2020
SRP: $3.99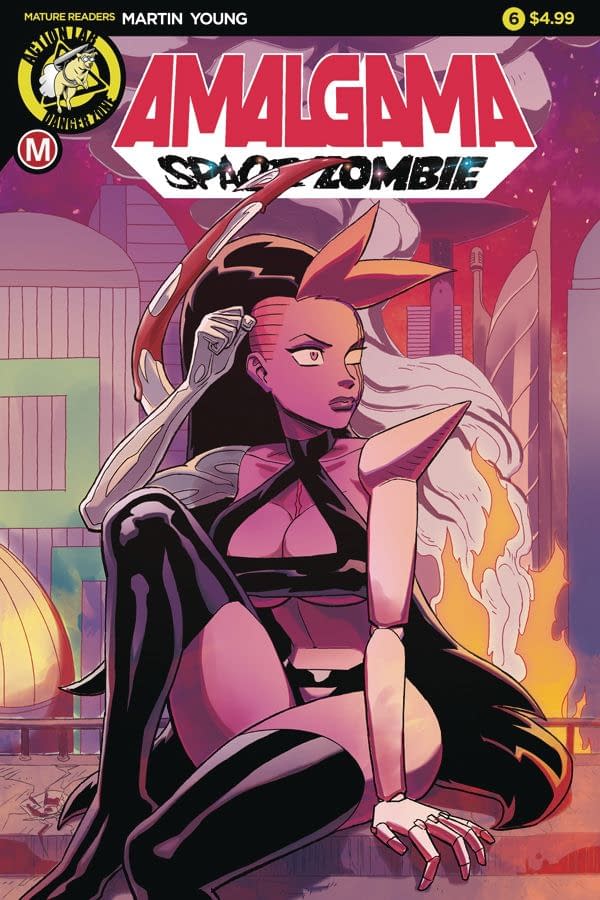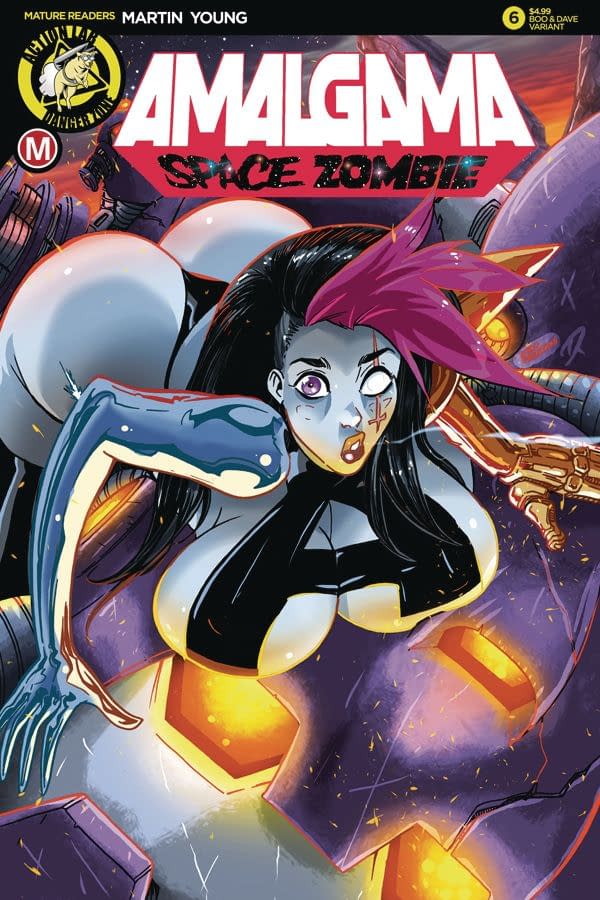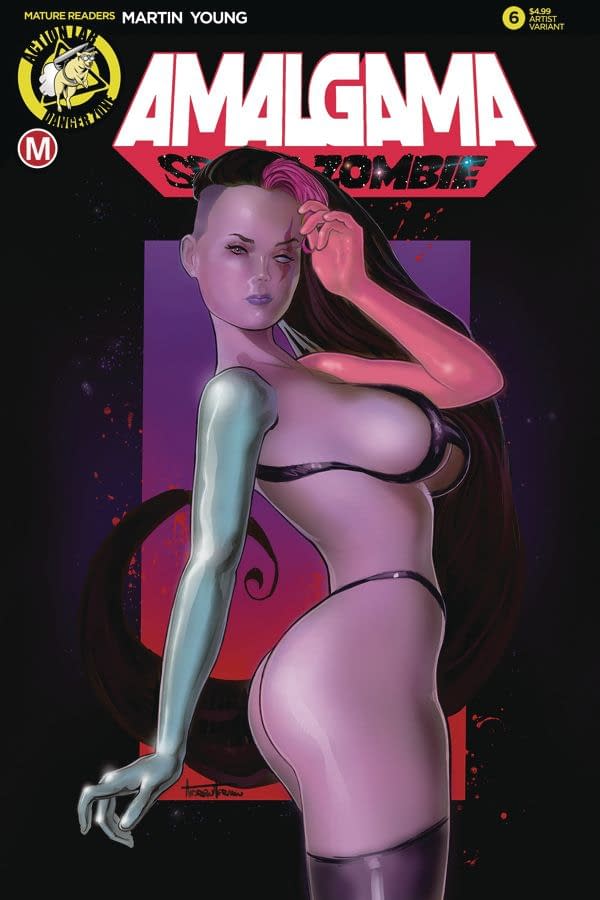 AMALGAMA SPACE ZOMBIE GALAXYS MOST WANTED #2 (MR)
(W) Jason Martin (A) Winston Young
Even though Amalgama's still working out who (or what) she is, it's not stopping her from having a blast tracking down and killing the galaxy's most dangerous bounty hunters. Features 3 regular and risqué variants, including two featured artist variants!
In Shops: Sep 16, 2020
SRP: $4.99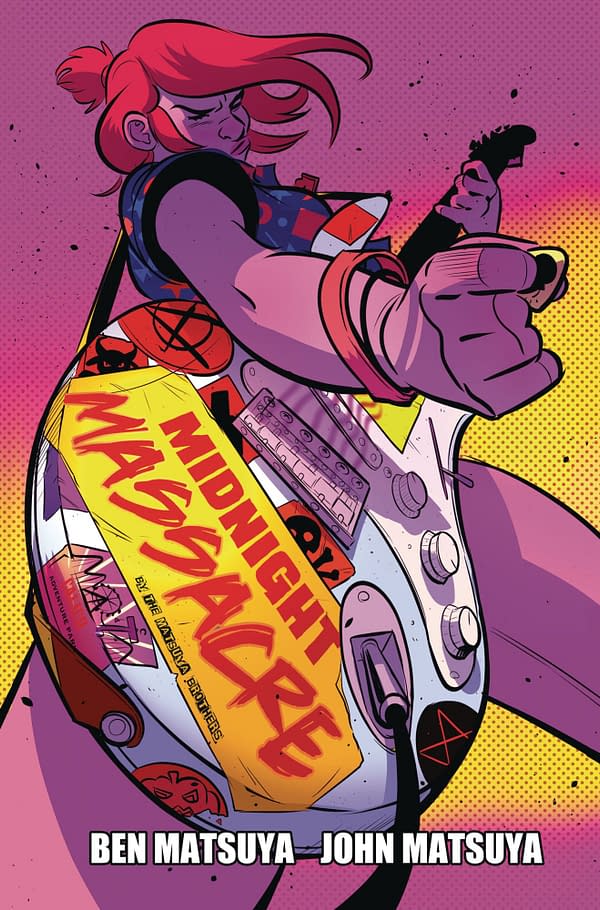 MIDNIGHT MASSACRE GN (MR)
(W) Ben Matsuya, John Matsuya (A) Ben Matsuya
When the corporate executives of a theme park conjure real monsters for their Halloween "Midnight Massacre" spectacular, all hell breaks loose – literally. It's up to a jaded games employee and her friends to terminate the devil and save the park.
In Shops: Sep 23, 2020
SRP: $14.99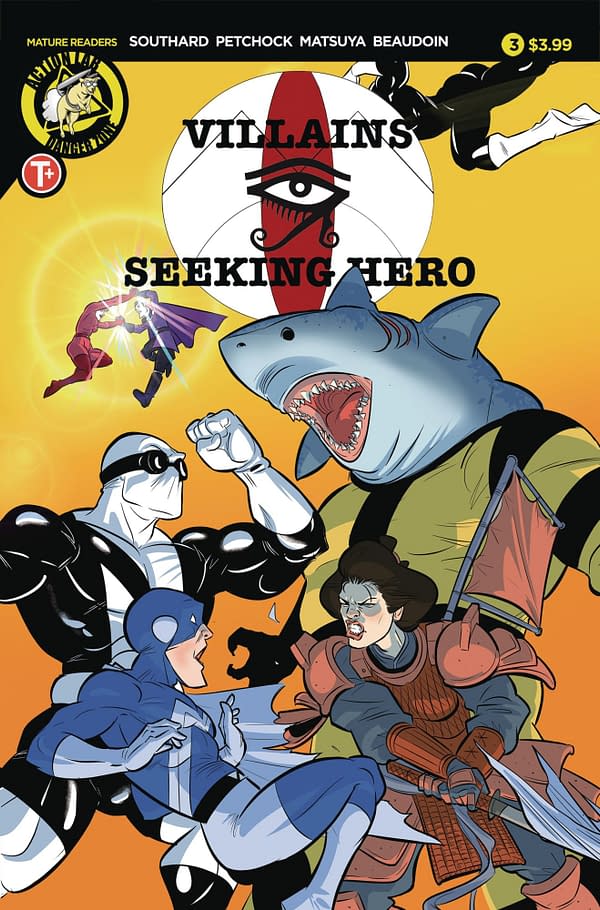 VILLAINS SEEKING HERO #3 (MR)
JUL200970
(W) Louis Southard (A) Kyle Petchock (CA) Ben Matsuya
Bang! Pow! Kaboom! It's time to fight! The Frightening Five meet face-to-face with the Super Society in this very serious showdown of good versus evil! In the end, only one team is going to make it out alive!
In Shops: Sep 09, 2020
SRP: $3.99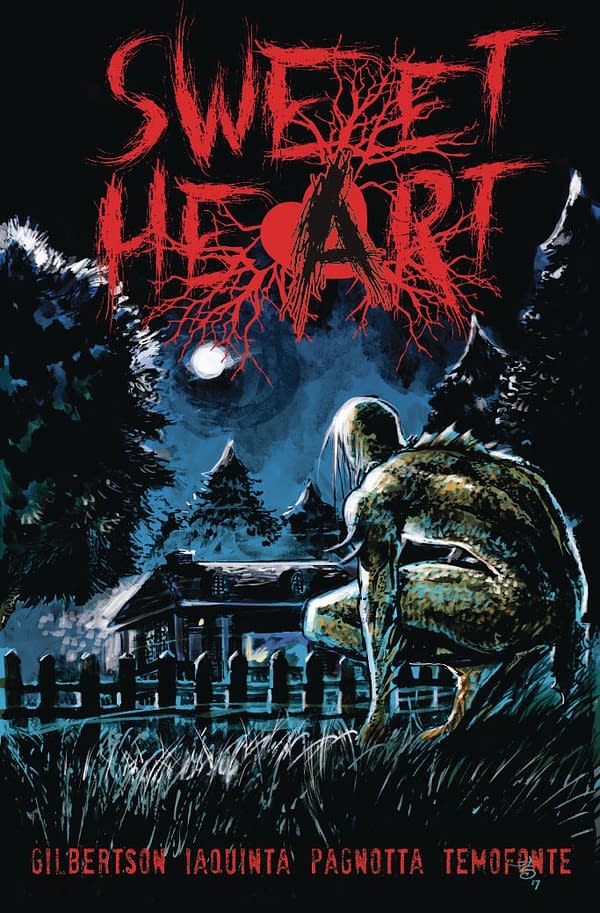 SWEET HEART TP VOL 01 (MR)
JUL200969
(W) Dillon Gilbertson (A/CA) Francesco Ianquinta
The award-winning series collected at last, Sweet Heart is a bone-chilling, emotional horror story about growing up in a town where being "chosen" by bloodthirsty monsters is an everyday risk. Follow the life of Maddie who, being chosen herself, must overcome self-loathing and public ridicule in order to save herself, her family, and a town with no interest in being saved.
In Shops: Sep 02, 2020
SRP: $14.99
ZOMBIE TRAMP ONGOING #74 (MR)
(W) Vince Hernandez (A) Marco Maccagni
THE MUMMY TRAMP: Part 2-The aptly named "Mummy Tramp" is hunting Angel in the underground tombs of Egypt. The dangers underground prove to be the undoing for Angel and crew as they must make a deadly sacrifice to one of their own! Features a special set of classic covers reworked for today's pandemic safety guidelines!
In Shops: Sep 16, 2020
SRP: $4.99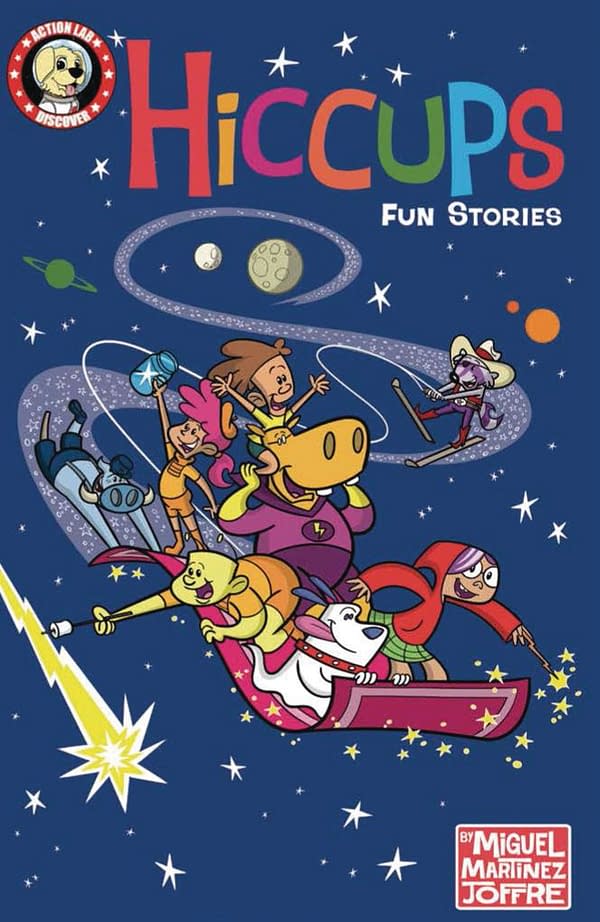 HICCUPS FUN STORIES
JUL200957
(W) Miguel Martinez-Joffre (A/CA) Miguel Martinez-Joffre
Hiccups: Fun Stories is four hilarious adventures in one exciting comic book, making a collection as brisk and silly as a bout of hiccups. Readers of all ages will earn merit badges in space with Luna Destiny and the Moon Berets, solve ridiculous mysteries in the old west with Sheriff Rattatan, rescue marvels of nature with Hip and Popo, and practice magic in middle school with Luz and Sato.
In Shops: Sep 02, 2020
SRP: $9.99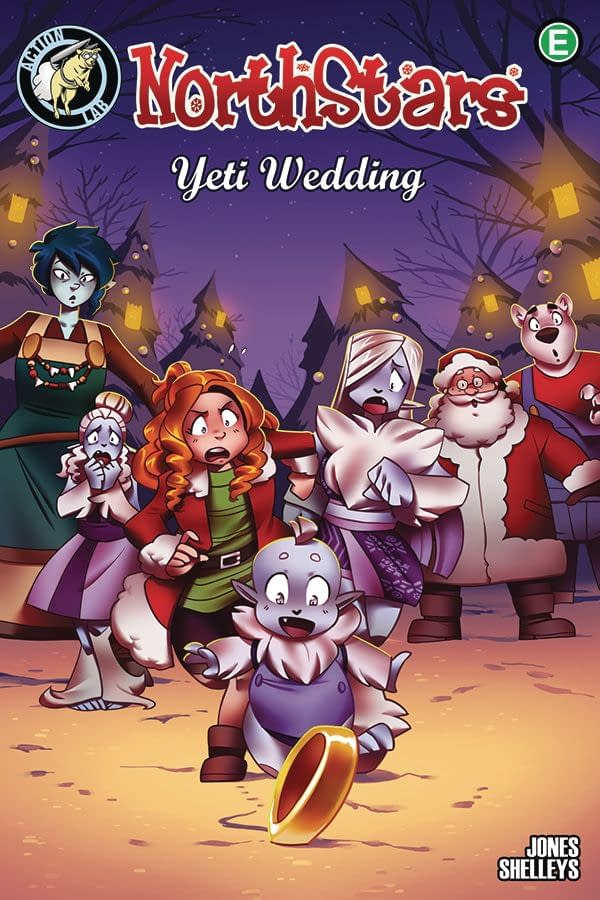 NORTHSTARS HC VOL 02 YETI WEDDING
JUL200958
(W) Haigen Shelley, Jim Shelley (A/CA) Anna Liisa Jones
Princess Frostina cordially invites you to a royal Yeti Wedding! Join Santa, Mrs. Claus and their daughter Holly as they journey to the wintry kingdom of Yetisburg for the wedding of Frostina's aunt Brrronica. It's sure to be a grand affair… as long as Holly and Frostina can find a lost wedding ring, get a cake, decorate the chapel and make a bouquet, all while avoiding the mysterious chilly giantess, The Gryla!
In Shops: Sep 23, 2020
SRP: $9.99
Enjoyed this article? Share it!