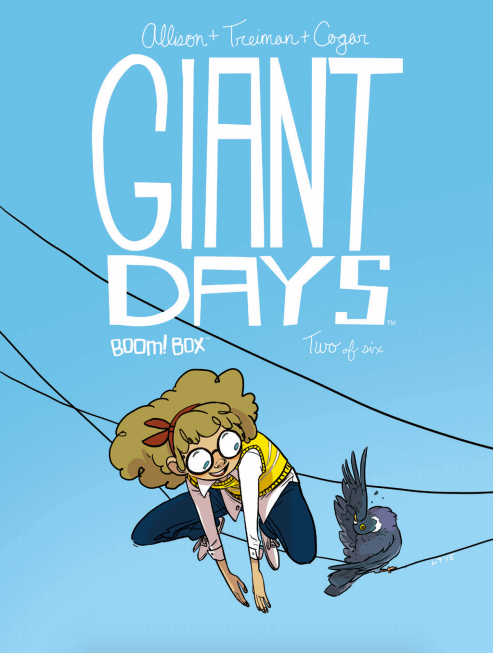 Since its release last month, BOOM! Box's, Giant Days has done very well, and is speculated to be just as successful as Lumberjanes. The refreshing look into the every day lives of Daisy, Susan, and Esther are wildly entertaining, and comically honest. It's no surprise that the comic is a hit because of creator and writer John Allison's long history making web-comics. For those of you that are interested in checking out his work, be sure to visit his website.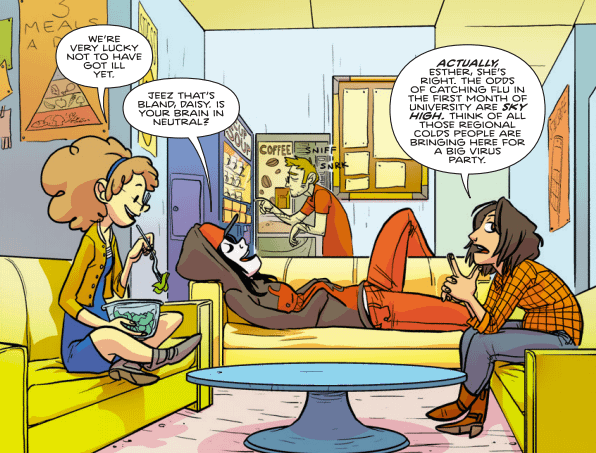 Moving forward, I'm incredibly happy to discuss Giant Days #2 written by John Allison, with art by Lissa Treiman. The girls test fate in this issue as they rejoice in remaining healthy despite the germ pool surrounding them. Can you guess what happens? Yep, they all get the flu. The result is a fun observation of what being sick can do to you. We get to experience three very different personalities dealing with the same illness, and it's so funny how they all react. Treiman illustrates a fantastic page that shows the three girls at specific times, and what they are doing. You can't beat the mixture of facial expressions.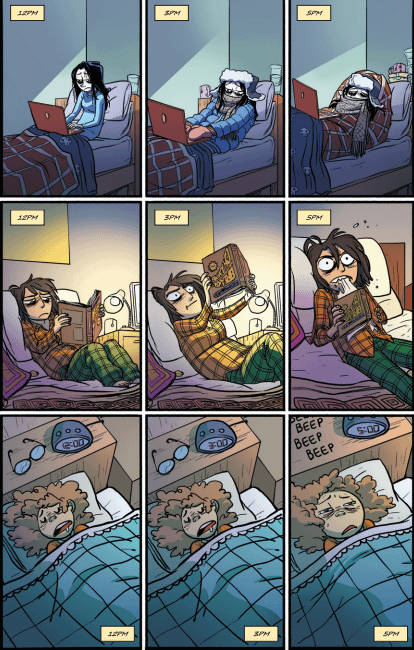 I've mentioned before that one of the great things about this comic is how realistic it is. We've all been sick before, and I'm sure you can pick out which character you're most like when an illness gets you down. I'm definitely an Esther. As these issues progress I believe that the audience will continue to be able to find things to connect to which will make for a long lasting reading experience. Now, when I mention the situations being relatable, I don't want to mislead you to thinking that the storyline is average, because it's not. John Allison's writing is well thought out and clever. He sprinkles in a bit of suspense for readers as well. I don't know about you, but I'm dying to know more about Susan and McGraw's past. Be sure to pick up the new issue of Giant Days this week at your local comic book store.
Christine Marie is a Staff Writer at Bleeding Cool, and bibliomaniac with a love for all things creative. She hopes to one day be a Superhero/Disney Princess/Novelist. You can find her on Twitter and Instagram @AWritersWay or on her blog writerchristinemarie.wordpress.com.
Enjoyed this article? Share it!