Al Ewing Is Doing Sunspot And Mission Impossible Again In X-Men Red
This is now an established thing in the Marvel Universe. Anything Robert DaCosta, New Mutants' Sunspot does, has to be heralded as part of Mission Impossible. It began in New Avengers back in 2016, when Ultimate Reed Richards, The Maker, met with President Obama, written by Al Ewing. Back when he was still the President of the United States, just. Seems like another era now, doesn't it?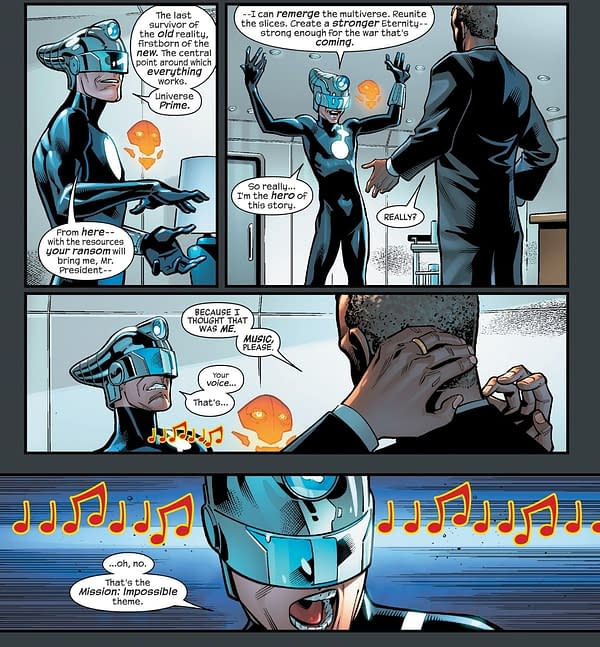 Even though he actually wasn't Obama at all. And Robert DaCosta using a Mission Impossible-style rubber mask.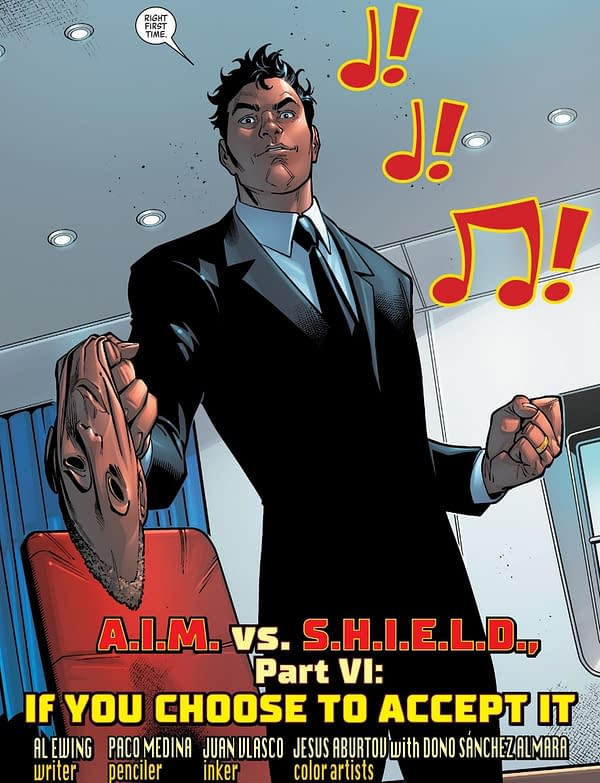 Mission: Impossible began as a 1966 espionage TV series and ran for seven years, was revived in 1988 for two years and then inspired the series of movies starring Tom Cruise from 1996, and which kept the original theme tune in the heads of viewers, that otherwise may have been lost to just the geeks.
And so today, when Al Ewing is writing X-Men Red, and Abigail Brand is putting the pieces together of her latest betrayal…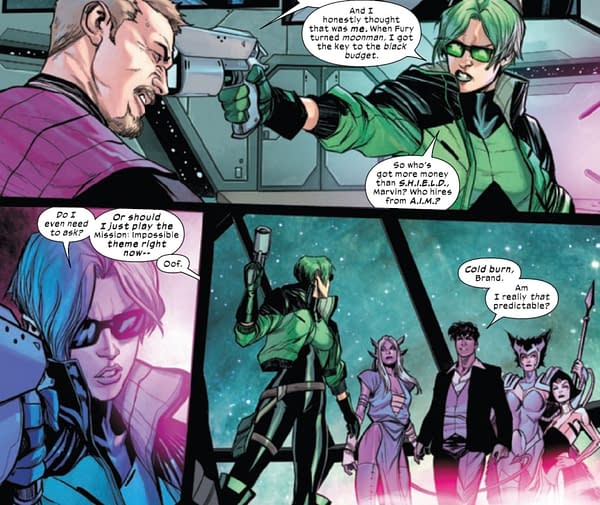 … DaCosta now has a theme tune in the Marvel universe whatever he is doing, whether or not it requires a rubber mask or not. Although it's not just Robert DaCosta's identity that's in question.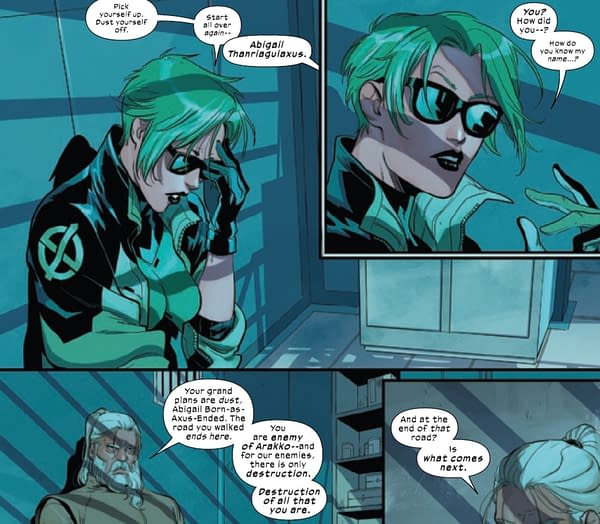 We get Abigail Brand's true name for the first time, Abigail Thanriaguiaxus, a word which did not exist on the internet until right now, but gets an instant translation from the Magic Wise Powerless Arakki. Still not the only identity reveal in this comic, but there's quite a lot of them kicking off in the Xbooks this week…
You know, Marvel had the Mission Impossible license once, with a comic written by Marv Wolfman and drawn by Rob Liefeld, which was edited after being published, over Cruise's concerns over the way he was portrayed. Even though they didn't have the rights to Cruise's image, he insisted that the Ethan Hunt character looked too feminine in two panels, his pose and facial expression, the print run was pulped and reprinted, though original versions of the comics made it out to the UK, and a legend born.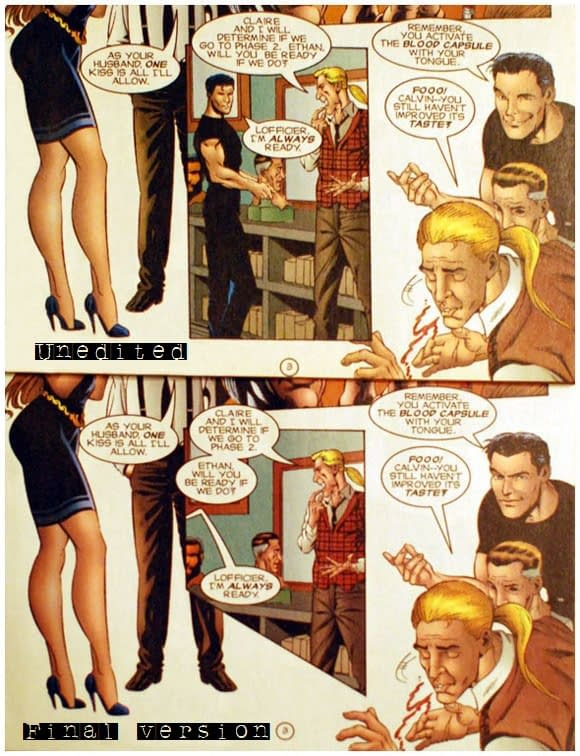 Maybe Al Ewing is finding a way back into Marvel for Mission Impossible?
X-MEN RED #10
MARVEL COMICS
OCT221207
(W) Al Ewing (A) Stefano Caselli (CA) Russell Dauterman
IT'S ALL LED UP TO THIS! In the blazing ruins of the Autumn Palace, Storm battles for the soul of Arakko! Meanwhile, Abigail Brand and Roberto Da Costa play their last cards-and a sinister hand deals the Ace of Spades. You won't believe where the Brotherhood goes from here…
Rated T+In Shops: Jan 04, 2023 SRP: $3.99