Bleeding Cool has been running a number of stories on the Alexandria Ocasio-Cortez & The Freedom Force comic from Devil's Due, published last Wednesday. Most have revolved around DC Comics' decision to send a Cease & Desist notice to Devil's Due and NY Collector Cave, the shop who commissioned a certain Wonder Woman-alike cover for a retailer exclusive.
But, after Fox News picked up the story we broke (even as a rereport of another site's rereport of our original story) I understand that the publisher has received a blaze of sales interest in the comic book's standard cover.
The comic didn't perform that well through the network of comic books stores known as the direct market. But now direct-to-customer sales online have far outstripped in number the copies ordered by Diamond Comic Distributors. And giving Devil's Due a strong customer database for future such publications, such as their upcoming Bernie Sanders comic book. These titles are not endorsed or approved or licensed by the subjects, and while having a mocking tone, they generally support and enforce the candidates' main messages. But whatever side of the aisle people are on, there seems to be demand for these comic books – as long as the public is made aware of them.
And the comics stores who ordered less contentious but still limited edition exclusive covers have been burning through the hundreds of copies that they ordered to qualify.
Say, Warners, are you aware that as well as owning Wonder Woman, you also own Mad Max? Maybe you might need to send a similar letter to Dennis Barger of Wonderworld Comics in Michigan for his exclusive retailer cover… or pick up a copy in advance for just $20 a pop.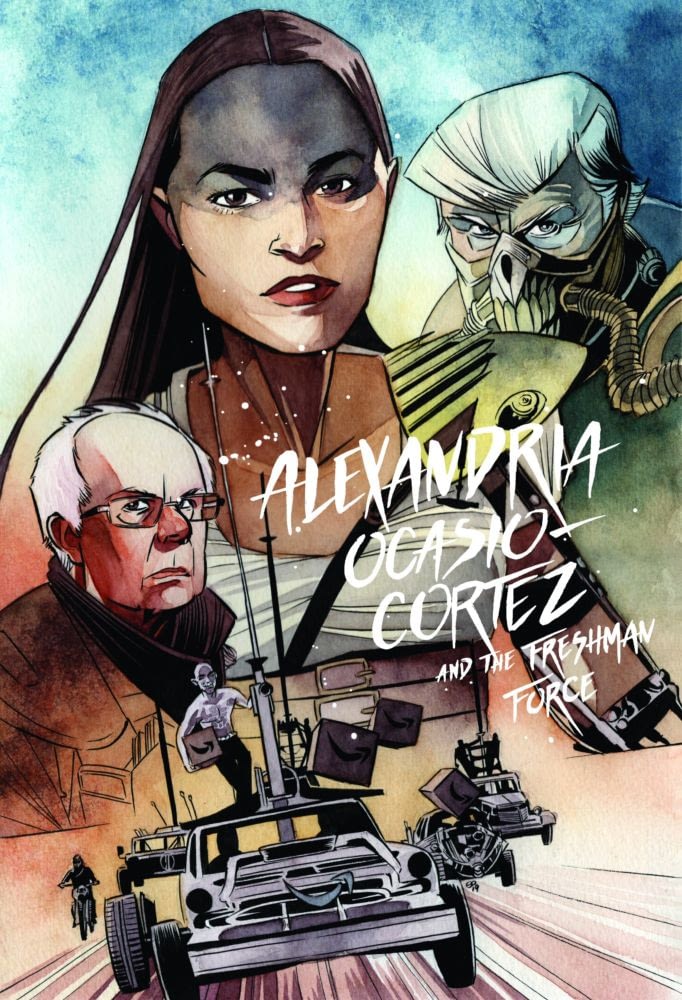 Ooh look, is that Trump, Sanders and Jeff Bezos and Amazon as well? I rather think it might be…
Enjoyed this article? Share it!