Alexandria Ocasio-Cortez Quotes Rorschach from Alan Moore's 'Watchmen'
Congresswoman Alexandria Ocasio-Cortez continues to win hearts and royally piss off her critics. The freshman representative, who was sworn in last week with the most diverse class of Congress to date, has made an impact with her presence on social media.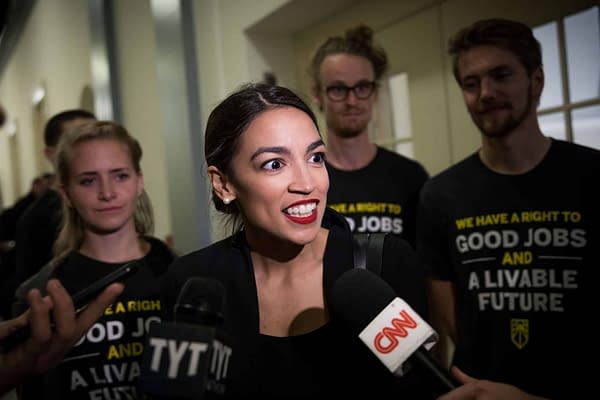 If you'll recall, the opposition tried to smear Ocasio-Cortez by revealing a video featuring her recreating iconic dance moves from the John Hughes classic The Breakfast Club from a college project, but that backfired spectacularly. Molly Ringwald welcomed Ocasio-Cortez to the "club", and the overwhelmingly positive response to a politician being "caught" doing something pure and fun–rather than horrendous and illegal–was downright refreshing.
That brings us to today's tweet, where Ocasio-Cortez responded to a tweet of an article claiming that "exasperated Democrats are trying to reign Ocasio-Cortez in" from Politico with a notable quote from Alan Moore's Watchmen character Rorschach:
This isn't the first time a politician has mentioned Rorschach–remember when Ted Cruz listed Rorschach as one of his top five HEROES? Yeah. That happened.
Needless to say, it'll be interesting to see what happens when Ocasio-Cortez and the rest of the American government go back to work following the longest shutdown in USA history.