Posted in: Comics | Tagged: Alien Con, ancient aliens, Comics, Cosmic-Con, entertainment, History Channel, nasa
---
Alien Con Is Coming To California Thanks To Ancient Aliens The History Channel and Cosmic-Con have teamed up to create Alien Con starting this October 28th-30th in Santa Clara, California. The convention is geared towards Ancient Aliens fans, sci-fi buffs and pop culture enthusiasts through special presentations, interactive displays and exhibits, unseen episodes, celebrity appearances, exclusive merchandise and fan competitions.
Activities planned for Alien Con include:
• Exhibit space showcasing specialty merchandise; interactive photo-ops built around signature show elements; pro mat scape, make-up and design work shops.
• Join the conversation at panels and special Q&A's shaped by intriguing theories posed across the past 8 seasons of the series with NASA astronauts, experts and academics.
• Fan film fest, screenings and premiere of a never-before-seen episode of Ancient Aliens.
• See the stars with insider access to celebrity photo and autograph sessions.
Alien Con will be supported across all HISTORY® platforms and promotional campaign featuring sweepstakes, affiliate tie-ins, social media extensions, and sponsorships.
Returning Friday, May 6 at 9/8c for its eleventh season, Ancient Aliens is coming off season ten success that saw the series among the Top 10 Most Buzzed about Cable Sci-Fi Series in Q2 2015.
The Ancient Aliens series investigates everything from how our ancestors were able to achieve extraordinarily advanced feats of engineering, to why there are so many written descriptions of "flying machines" and visitors from "above" who possessed extraordinary powers. Whether examining cave drawings and sculptures of spaceships and astronaut suits or the architectural marvels of Stonehenge, Easter Island, and Egypt, Ancient Aliens uncovers evidence that suggests our ancestors may have received help from a more advanced celestial species. The series includes interviews with expert archeologists, physicists, authors, religious scholars, and engineers.
---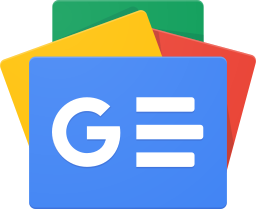 Stay up-to-date and support the site by following Bleeding Cool on Google News today!