Doppelganger and Go West Reach their Finales: Alterna Comics May 2018 Solicits
Amazing Age, by Matthew D. Smith, Jeremy Massie, and Christine Brunson, receives a collected release, and Doppelganger, Jordan Hart and Emmanuel Xerx Javier, and Go West, Garrett Gunn and Saint Yak, reach their finales.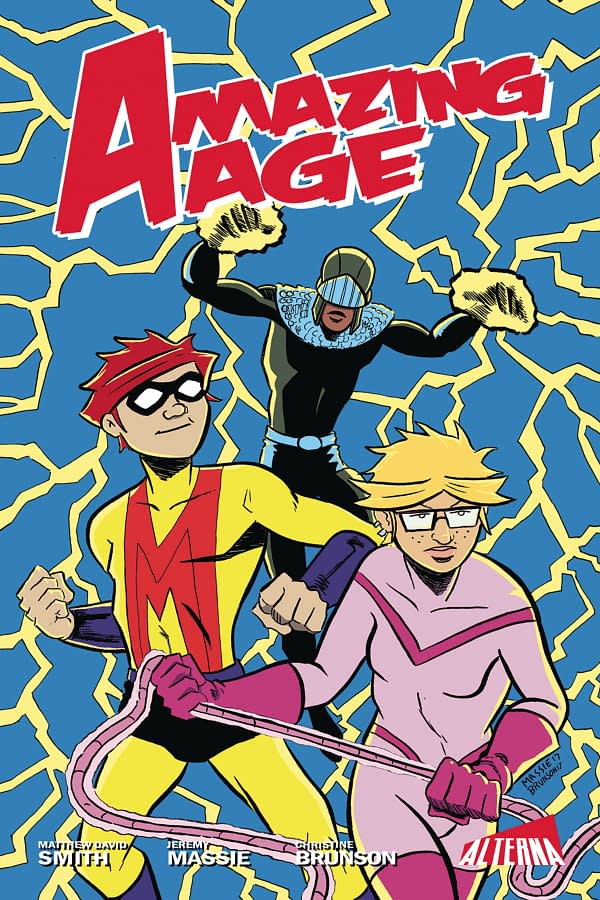 MAR181082
AMAZING AGE TP
(W) Matthew D Smith (A) Jeremy Massie, Christine Brunson (CA) Jeremy Massie
Stuck in a world of super-powered heroes and villains, three friends will have to figure out how to save the day and get back home in one piece. Amazing Age is a poignant coming-of-age story with all the action and drama you'd expect from a larger-than-life superhero tale. (STL079835)
6×9, 136pgs, FC SRP: $9.95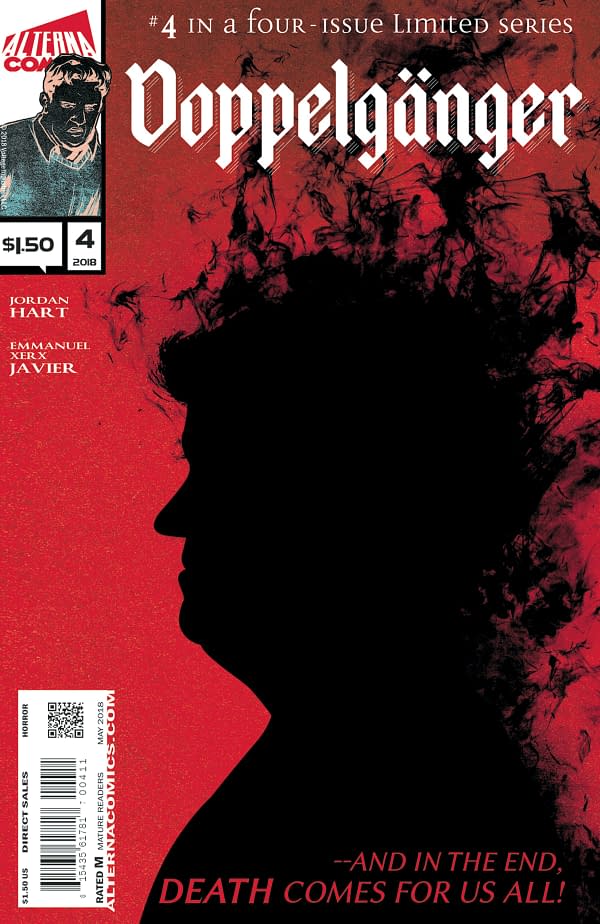 MAR181083
DOPPELGANGER #4 (OF 4) (MR)
(W) Jordan Hart (A/CA) Emmanuel Xerx Javier
The end is here and Death is knocking on Dennis' door. One thing is certain, someone's going to be dead by the end of this issue. This jaw-dropping conclusion is so shocking that it'll leave you seeing double! (STL078677)
MATURE THEMES
32pgs, FC (4 of 4) SRP: $1.50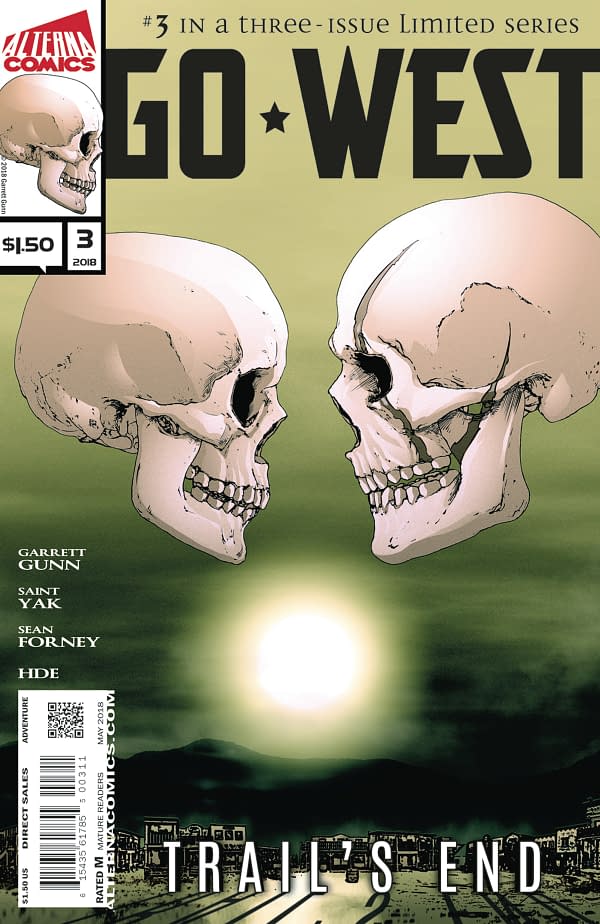 MAR181084
GO WEST #3 (OF 3) (MR)
(W) Garrett Gunn (A/CA) Saint Yak
With the help of old allies, Slade and Lillian lead an all-out assault on Creep and his men. Unfortunately for them, Creep fights dirty. (STL078679)
MATURE THEMES
40pgs, FC (3 of 3) SRP: $1.50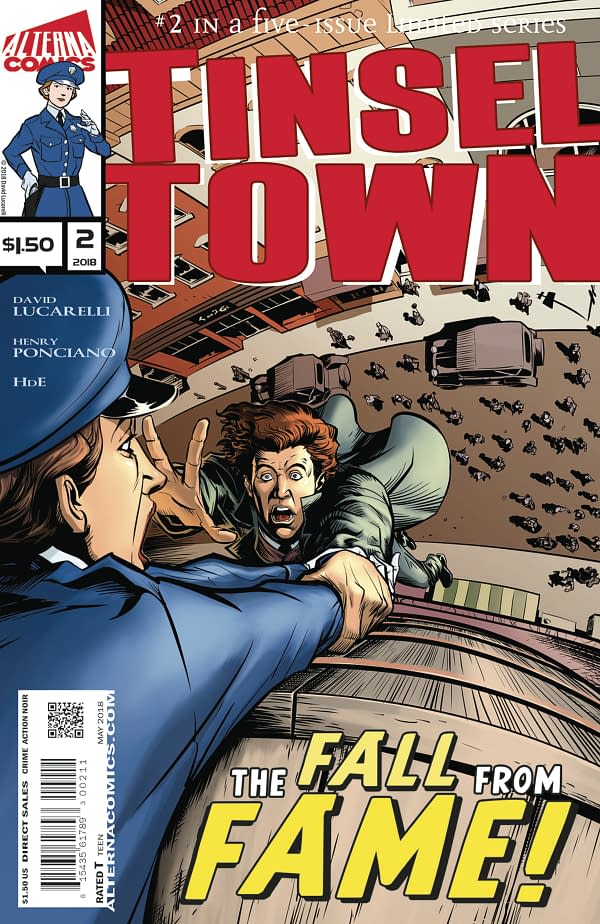 MAR181085
TINSELTOWN #2 (OF 5)
(W) David Lucarelli (A/CA) Henry Ponciano
Abigail's first day proves to be a matter of life and death as she finds out that a movie studio after dark can be filled with real danger! Tinseltown is perfect for fans of crime noir stories filled with action and mystery! (STL078681)
32pgs, FC (2 of 5) SRP: $1.50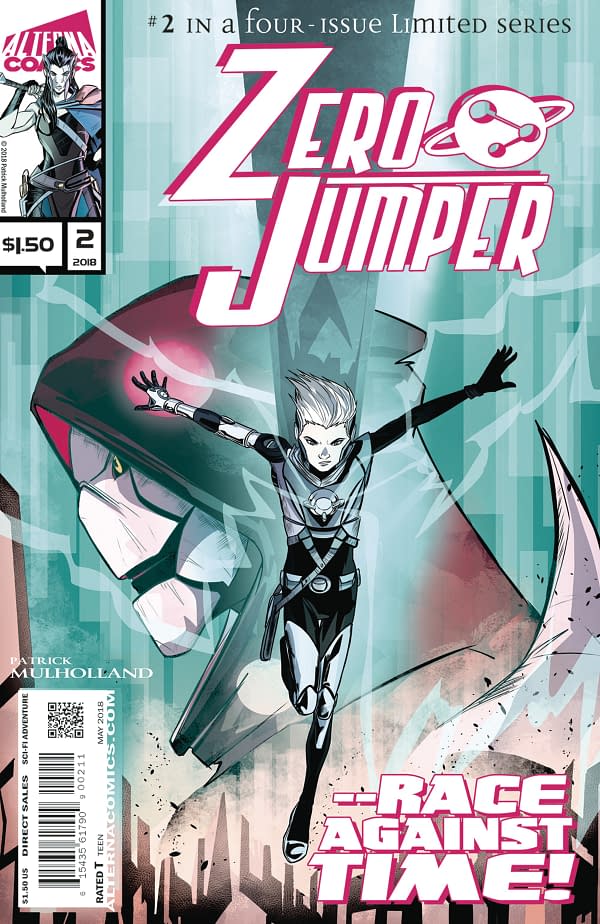 MAR181086
ZERO JUMPER #2 (OF 4)
(W/A/CA) Patrick Mulholland
Juno's quest for the crystal leads her to an abandoned city, but she is not alone. Word has traveled fast and others are tracking her down in an attempt to end her mission — and her life. (STL078683)
32pgs, FC (2 of 4) SRP: $1.50
---
---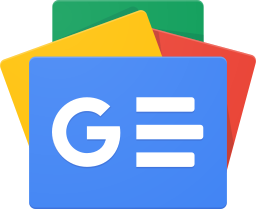 Stay up-to-date and support the site by following Bleeding Cool on Google News today!