An Ancient, Haunting, And Beautiful World Of Magog
"The story is way too big for just two words!" – Steve Ellis on Monsterwood
By David Gallaher Steve Ellis has worn many hats working as an illustrator, author, art director and concept designer. Over his varied career he has created artwork and conceived projects for companies such as Wizards of the Coast, Marvel Comics, DC Comics, AMC, and Scholastic. For the last seven years, we have partnered together – as Bottled Lightning – to work on projects like the Harvey Award-Wining High Moon, The Only Living Boy, Box 13 and more. Steve is currently illustrating Monsterwood – a three part epic – with writer Jason Rosen – which is currently fundraising on Kickstarter. I took some time to talk to Steve about the project and it's inspiration. David Gallaher: First of all, Steve, congratulations on the recent Harvey nomination for The Only Living Boy.
Steve Ellis: Thank you. It's awesome to be nominated for Best Original Graphic Publication for Younger Readers. We've worked really hard to create a fun series – and to see it nominated alongside Battling Boy and Adventure Time – it feels like an honor.
DG: Okay, so let's talk Monsterwood. Can you describe the project in two words?
SE: OH GOD.
That's two words, right? The story is way too big for just two words! It's like a dramatic epic played out with monsters! You've got usurpers and stolen birth rites, thrones to fight for, powerful and fearful gods–it's part Hamlet, part Richard III, part Rings of the Nibelungen! It's about grand movement of power and a boy and a girl at the center of it, navigating and moving powers themselves.
DG: What would you say is your biggest stylistic influence for the series?
SE: Probably a lot of the influences are Moebius and Jim Henson and Brian Fraud's stuff from The Dark Crystal. I would also say a lot of the design of the world is helped by Jason Rosen, who is a sculptor. A lot of the vision of the world comes from observing his 3D sculpts.
While Monsterwood definitely has some brutality and darkness, the world is also full of wonderful people surviving through it. So, I wanted a slightly gentler feel to the artwork than on a project like High Moon. That doesn't mean that horrible things don't happen to those people! But the world around those people should feel warmer.
DG: Besides the general aesthetic, what sets Monsterwood apart from other fantasy epics?
SE: One of the feelings when you look at classic fantasy stuff like the Lord of the Rings books (which I love!), female characters tend to get pushed to the side. Our women are strong and have every bit as much to do with the story as the male characters, as opposed to being window dressing or plain romantic interest. The character of Jocasta is the kind of character I would want my daughter to look up to! All the collaborators on this project (myself and Jason, plus screenwriters Louise Gikowand Sally Anne Syberg), on this project have put a lot of thought into giving the women equal footing in the story, since it tends to lack in these big fantasies.
DG: What made Jason and yourself choose Kickstarter over other crowdfunding platforms?
SE: That was more Jason's call than mine, but Kickstarter has a great high profile! It really gets your project out there. It's the Kleenex of crowd-funding; everybody knows what a Kickstarter campaign is, and can understand and trust the way they do business.
DG: What are the biggest challenges so far for Monsterwood? Any interesting anecdotes about the creation process where things didn't go as planned?
SE: We've been working on this for a number of years, and it's gone through some MAJOR changes in that time! They're all good changes, but it's always challenging to scrap and start over. The stuff that you're seeing on the Kickstarter is probably the fifth or sixth draft of the material we started with. It's unusual because normally you get the script, make the image, and it's set in stone. I'm glad to have had the opportunity to go back and revise and really perfect the end product. We've been able to look at the options and pick the best one, something you don't have time for on a typical monthly schedule.
DG: What advice can you offer creators when stepping into the crowdfunding arena?
SE: Start with a crowd, have a masseuse on hand, take your meds if you take meds–but seriously! Have a solid plan and loads of advice. Do your research, know where your audience is, and make sure you have finished material to show! Educate yourself in the system you're using beforehand–basically be prepared! Any good entrepreneur knows how to do their research. DG: Speaking of fantasy epics, are there any titles that really excite you right now? Comics or otherwise.
SE: I'm really enjoying Lord of the Rings with my son right now! We're also reading Lloyd Alexander's Prydane series together, which is a blast. But I try not to read the genres that I'm working in, because I don't like to be tempted to be too derivative! If anything, I've been reading a lot of Robert Bly and Joseph Campbell.
DG: What is your favorite part of Monsterwood to create? Is it a particular character or the environments? Or something else altogether.
SE: I really love drawing bad guys. A lot of the time, the bad guy is the most fun part of the project to design! Like Darth Vader (pre-Phantom Menace of course) is way more visually interesting to me than Luke Skywalker! Tiberius and gigantic Og are both in the rewards prints on the Kickstarter page, and I loved making both of those images.
DG: What's the longterm plan for Monsterwood? I'm going to leave this ambiguous so you can spill some secrets.
SE: Much of the world of Monsterwood is based on Jason's 3D work. He's a special effects artist and sculptor, and a lot of his background is in film. As follows naturally, there's already a screenplay in the works, written by an Emmy-award-winning writer. Suffice to say, big things are down the road…
Monsterwood is currently soliciting on Kickstarter. You can learn more about the project at: monsterwoodcomic.com. The Only Living Boy is serialized every Monday, Wednesday and Friday at: olbcomic.com. Steve Ellis' work can be found on his website. He can also be found on Twitter at @Hypersteve. David Gallaher is a contributor to Bleeding Cool. He can also be found on Twitter at @davidgallaher.
Title: Monsterwood Graphic Novel Kickstarter.
Campaign End Date: Sun, Aug 17 2014 9:00 PM PDT.
Project Publication Date: March 2015.
Monsterwood is a coming of age, fantasy story, set in an ancient, haunting, and beautiful world of Magog.

Contributors: Jason Rosen / Steve Ellis / Louise Gikow/ Sally Anne Syberg
---
---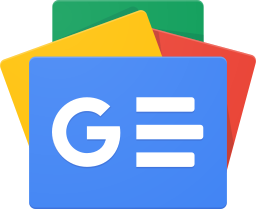 Stay up-to-date and support the site by following Bleeding Cool on Google News today!