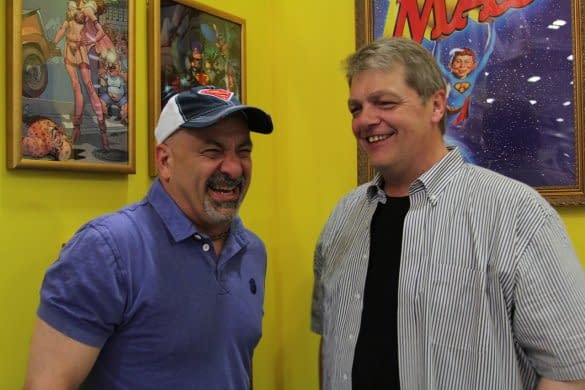 Reported from the DC All Access panel on the final day of San Diego Comic Con. From one Vice President of Marketing John Cunningham of DC Comics, (above, right) talking to DC All Access presenter Tifanny Smith.
Tiffany Smith asked if she was allowed to mention what was revealed at the DC TV panel, and John Cunningham says. "It was on Bleeding Cool this morning. The whole world knows."
I think that's a pretty good testimonial, don't you?
Enjoyed this article? Share it!