Animosity #15 Review: A Powerful Backstory Issue
[rwp-review-recap id="0"]
We learn the life story of Kyle and how he came to be the man he is. He was a victim of human trafficking and only saved because the boat carrying he and the other victims wrecked just off shore. He was put into the adoption system, and he was often left behind. He noticed that pets were always adopted though. Kyle isn't his birth name; each time he was adopted and kicked from home to home, he received a different name. Kyle is just the name he kept.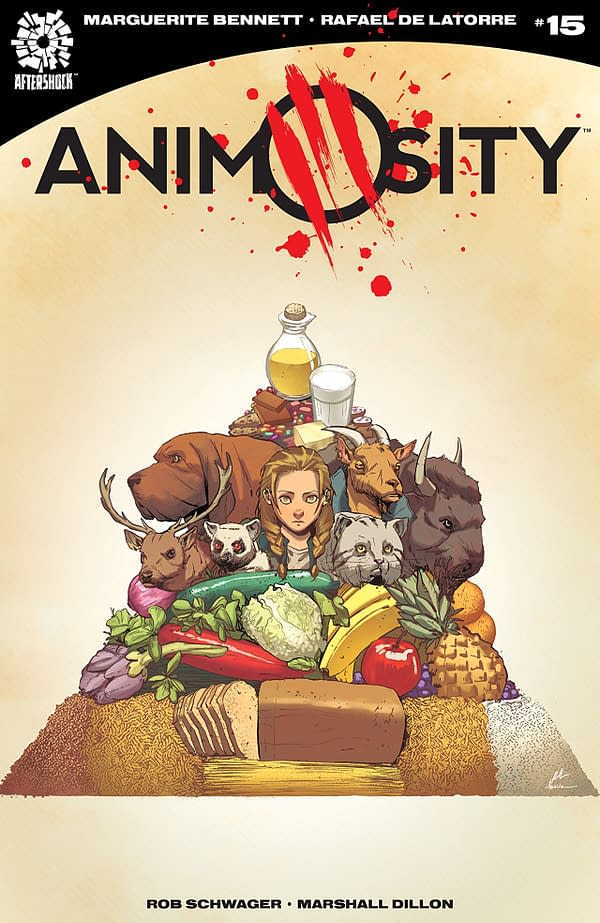 After Kyle's shady actions in recent issues of Animosity, it's clever to give him a humanizing issue now. He had a rough life, and it could have made him for more bitter and cruel than he is.
It's quite a heartbreaking story; Kyle was just a boy when he was taken, exploited, and left for dead by abysmal human beings. He was then put into a system that barely cares about him to be offered to people who didn't want him.
None of this justifies what Kyle has done, though there is a part of the mystery involving Sandor that we still don't know. However, it does flesh out Kyle, and it makes him a more compelling character.
The one part that doesn't quite gel is his resentment towards animals for being adopted instead of him. That sounds like a Saturday-morning cartoon villain motivation and isn't necessary to justify what Kyle has done.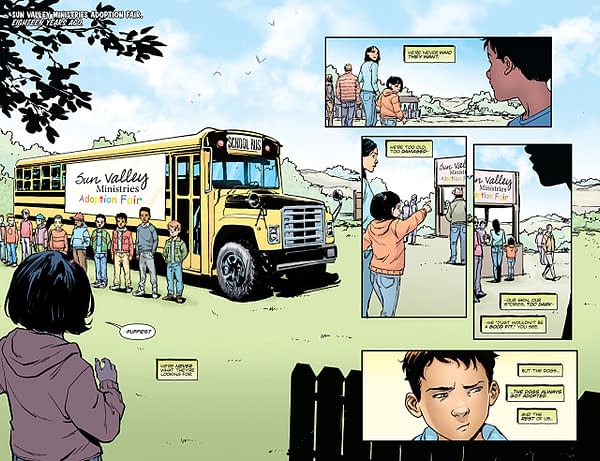 Rafael de la Torre once again dazzles with his detailed and grounded art style which mixes smooth linework with the dirty color palette of Rob Schwager and Dee Cunniffe. De la Torre imbues a lot of pain and sorrow into the face of young Kyle, and he knows how to frame a scene to best get an emotional response.
Animosity #15 delivers another homerun for Marguerite Bennett's post-apocalyptic talking animal series. We dive into the all-too-real and painful history of one of the main characters and see how he became the man he is. This comic easily earns a recommendation. Check it out.
[rwp-review-ratings id="0"]
[rwp-review-form id="0"]