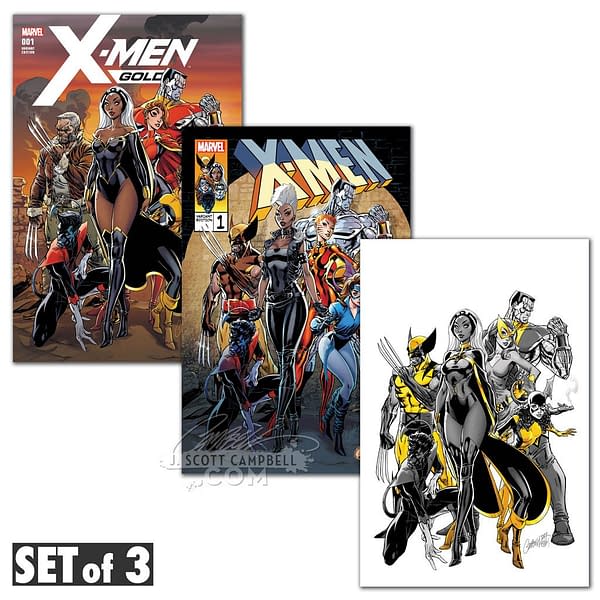 Last month, Bleeding Cool reported that Marvel were to make nine of their titles for April available for retailer exclusive covers, a record number for any publisher. Where retailers pay for an approved artist to create an approved cover especially for them, and have to order 3000 copies (with 1500 of additional filtered variants). It can make a real difference to the overall sales of the covers but increases the costs of doing business considerably.
Well, for May, they are doing exactly the same with another nine. They are,
Secret Empire #1, All-New Guardians Of The Galaxy #1, Black Bolt #1, Jean Grey #1, Generation X #1, Luke Cage #1, I Am Groot #1, Venom #150 and Cable #1.
Smart money will be on Secret Empire and Venom.
Image courtesy of J Scott Campbell who has his own variants to sell from tomorrow…
Enjoyed this article? Share it!