Apologies, Bleeding Cool Service Today Interrupted By Bomb
Sorry folks, there I was working at Blacks on Dean Street in London's Soho when the police came a' knocking. It had nothing to do with DC Comics calling the authorities over a number of DC Timeline and 5G-related scoops I was working on today, but that workers at the neighbouring Soho Hotel had discovered an unexplored World War II bomb in the basement. We were all evacuated, just like in the war, first to the neighbouring Starbucks on Wardour Street (you'll never find a bomb there) and then again to Berwick Street. How long they will take, I don't know. I've got tickets to see Bridget Christie's show at the Soho Theatre on Dean Street tonight.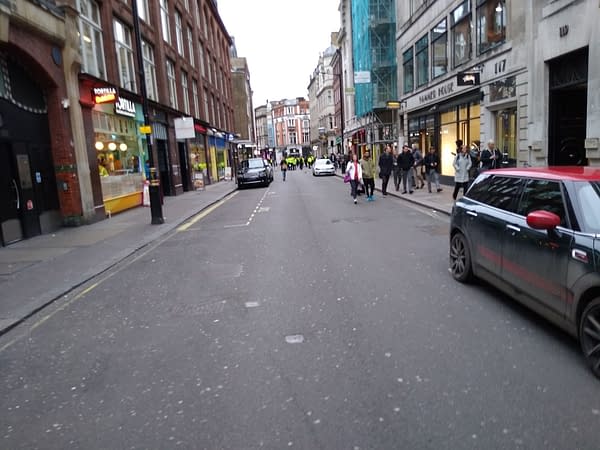 But I do know one thing. I was buggared if I was going to leave the cup of tea I'd just ordered at Starbucks to drink in, just because Jerry's finest hadn't tightened the screws enough – or had tightened them too much. So, this is my confession, I just stole some of Starbucks' best china. Apologies all.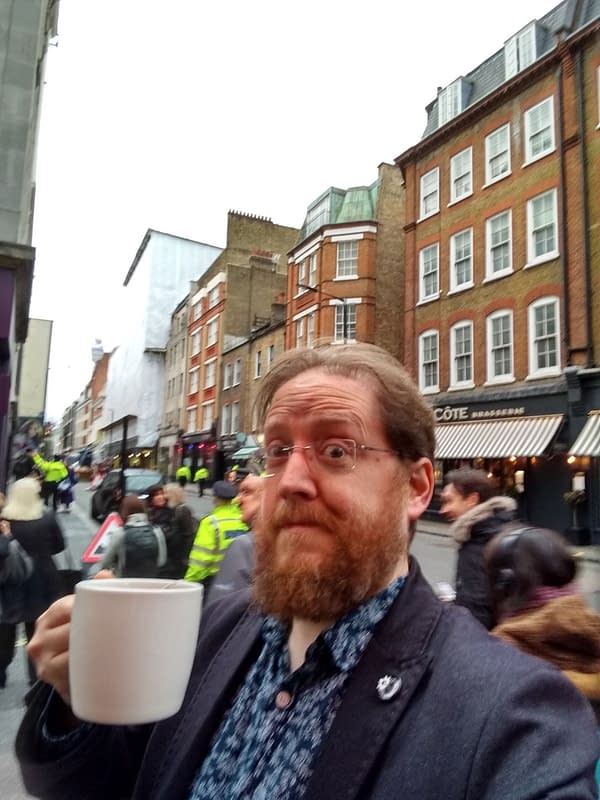 Okay, I'm off to Gosh Comics. Until then, keep an eye on the news for me and let me know if I get to a) get a better cup of tea today from Blacks or b) get to see Stewart Lee's missus tonight.