Aubrey Sitterson Wants to Make Pre-Ordering Comics More Like Video Games
We've previously reported on No One Left to Fight, the upcoming series from Dark Horse Comics by writer Aubrey Sitterson, artist Fico Ossio, and letterer Taylor Esposito that takes the spirit of popular anime like Dragon Ball and adds a new depth, according to Sitterson, "a story about growing older, coming to grips with the choices you've made, and learning to appreciate what all your trials and tribulations have afforded you. With lots of explosive, earth-shattering action, obviously." We also spoke at length with Sitterson and Ossio about the characters and influences in an interview you can read here.
Today on Newsweek, Sitterson revealed the next phase in his and Ossio's plans to appeal to readers both inside and outside the traditional Wednesday Warriors who frequent local comic book shops. Teaming up with California retailer Collector's Paradise, the creators will offer a presale bundle that allows readers to order the entire series online with one click and includes pre-order bonuses not unlike gamers get when pre-ordering video games. The bundle comes with three options, described on Newsweek:
Basic Package: $19.99 and includes issues #1-5 signed by Sitterson.
Super Package: $29.99 includes the basic package plus a collectible 6×9 art card signed by Sitterson and Ossio.
Collector Package: $39.99 includes Super Package plus an 11×17 poster of the cast (above) signed by Sitterson and Ossio.
At 20 bucks, assuming No One Left to Fight will carry the typical $3.99 price tag for single issue comics, the basic package is the same price as buying all of the issues individually but comes with all of the issues signed by Sitterson. Additional bonuses are available in the super and collector packages, similar to deluxe editions of games.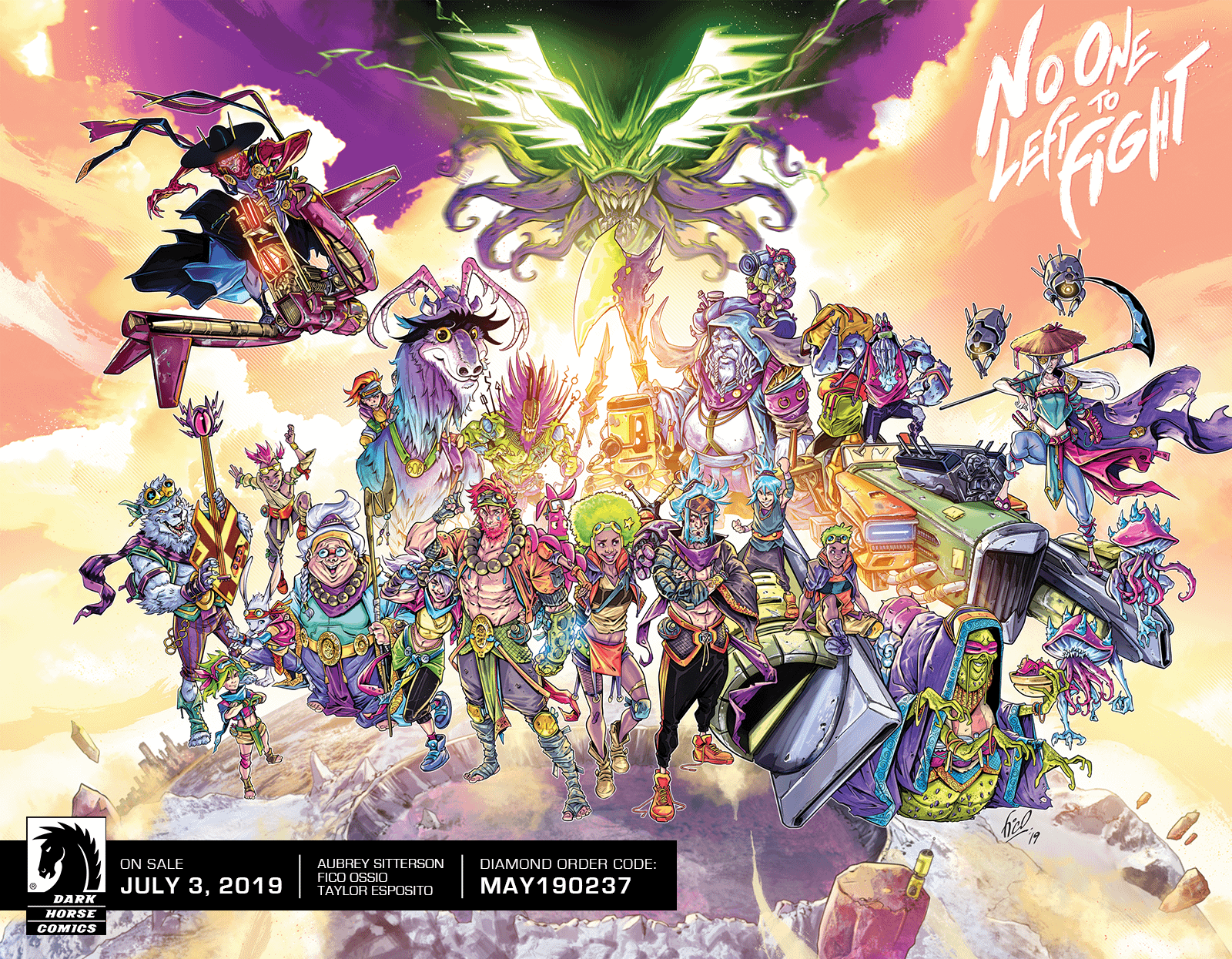 Sitterson was careful to note in the Newsweek article that his goal isn't to replace the direct market. In addition to going through a direct market retailer to sell the bundle, the method is aimed at potential readers without access to a local shop. The bundle ships when the comic is complete, which is scheduled to be in November. Readers who want to get each issue as it comes out will still need to get a copy from their regular comic shop (or find a local comic shop here).
"If you want to read it and not miss anything you need to find one and go there every month and get it, which I recommend," Sitterson said. "I think it's one of life's great joys to have a subscription list."
Valiant Entertainment also offers pre-order bundles with bonus content for some of their series, though those are geared at regular weekly customers and handled at the individual store level. You can pre-order No One Left to Fight #1 from your local comic shop using Diamond code MAY190237. You can pre-order the three No One Left to Fight bundles from Collector's Paradise here.
No One Left to Fight #1 (of 5)
MAY190237
(W) Aubrey Sitterson (A/CA) Fico Ossio
They've saved the planet countless times, but what happens after the final battle has been won? Creators Aubrey Sitterson (The Comic Book Story of Professional Wrestling, G.I. Joe) & Fico Ossio (Spider-Man, Revolution) take inspiration from the legendary Dragon Ball to tell a story of regret, resentment, and growing older, one that asks, "What does a fighter do when there's no one left to fight?"
In Shops: Jul 03, 2019
SRP: $3.99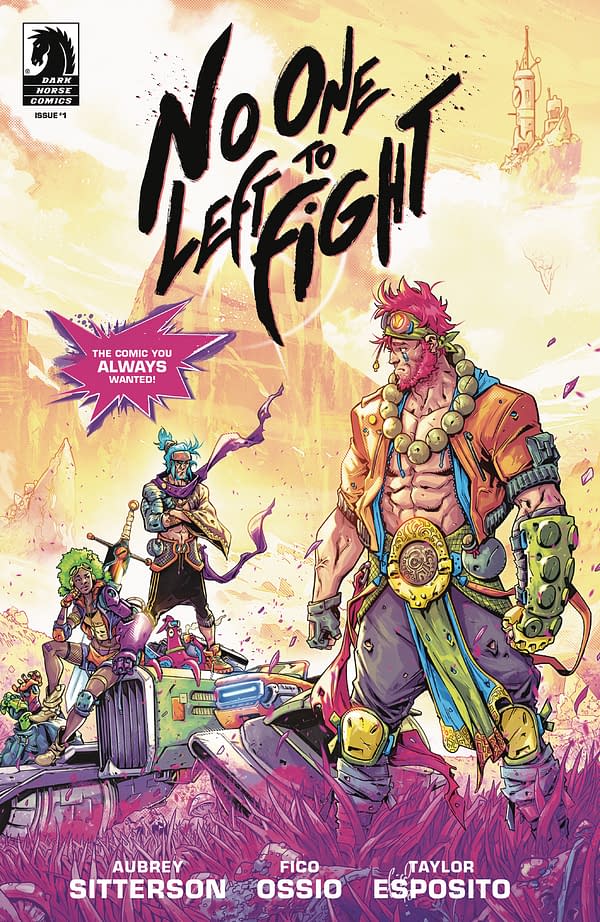 ---
---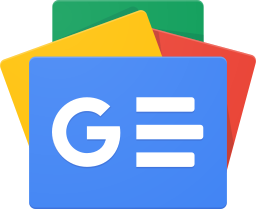 Stay up-to-date and support the site by following Bleeding Cool on Google News today!