At the end of Friendly Neighborhood Spider-Man #1, readers learned that Aunt May is seeking treatment for cancer and keeping it from Peter Parker, adding a gloomy twist to an otherwise fun take on the titular Spider-Man. But in April, it seems, May will break the news to Peter, at least according to the solicitation for April's Friendly Neighborhood Spider-Man #5.
Well, four months is long enough for her to keep those spoilers under wraps, right? If Peter hasn't read his own book by that point, he's only got himself to blame.
Of course, Aunt May is dying or dead on a somewhat regular basis in Spider-Man comics, but could it be for real this time? She is like 160 years old, after all. Or will Spider-Man go to any lengths to save her once again. He has recently gotten back together with Mary Jane again… what's Mephisto been up to lately?
Check out the solicit below, and view Marvel's full April solicitations here.
FRIENDLY NEIGHBORHOOD SPIDER-MAN #5
TOM TAYLOR (W) • Yildiray Cinar (A)
Cover by ANDREW C. ROBINSON
• A bomb drops on Peter's world when Aunt May finally fesses up to Peter about what's happening.
• Don't miss this special issue!
32 PGS./Rated T …$3.99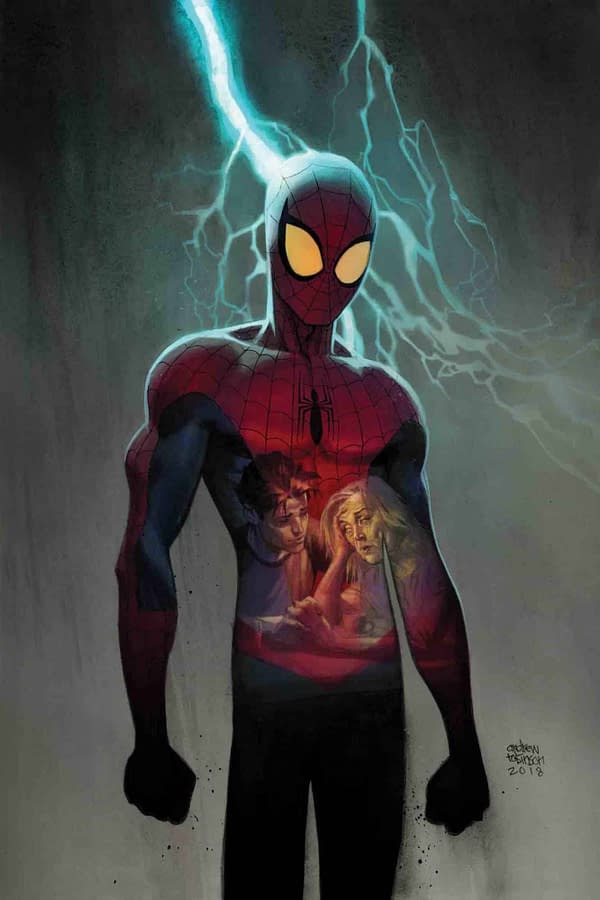 Enjoyed this article? Share it!