Axel Alonso Confirms Black Panther Title, Responds To Concerns Over Black Comics Creators At Marvel From Marvel Editor-In-Chief's Axel Alonso's weekly interview on CBR, he mentioned,
Throughout the "All-New, All-Different Marvel" [initiative] that continues through February. I am very excited about the stuff we have planned — especially "The Totally Awesome Hulk" and "Black Panther."
Which does confirm what previous previews suggested, of a Black Panther ongoing series. He also tackled the controversy earlier this week regarding Marvel's hip-hop inspired cover variants by choosing a straw man, a particularly ill-researched Guardian article to deride, rather than a number of the better online articles regarding this issue, of appropriating a black artform for promotional purposes while not hiring black creators to work on the insides of the comics – especially writers. But he does answer this question.
I definitely appreciate your candor there — and in a larger sense, you're saying definitively that there's a concerted effort to bring greater diversity in creators to Marvel's ongoing titles, and that's something we'll see the results of in the near future?

Alonso: Yes. Our doors are open. Always have been.
That could be awkward phrasing, Because there's a difference between an open door policy and a search and rescue policy. If there are no black writers working on Marvel's comic books, it might not suit the company to wait for them to arrive, but might be worth an active talent search. It worked for the London Metropolitan Police, it might work for Marvel comics. I've argued why I think this kind of thing is important before, in a recent issue of Bleeding Cool Magazine.
However, Marvel exec Tom Brevoort did previously say, as we reported,
There are still plenty more titles to be announced as part of the All-New, All-Different Marvel, and as they continue to roll out, I believe that you'll see the evidence of our commitment to creator representation among the creative teams as well as our characters.
Which is not so much an "open doors" policy, as it is a "and people have walked through the doors" acknowledgement.
And we did point out a number of upcoming Al-New-All-Different Marvel projects yet to be announced.
Black Panther is definitely one of them. "Moon Girl" has some features that may suggest she might be a young black woman. Is so, would it be too radical an idea to wonder if she might be written by one as well?
Just a thought.
---
---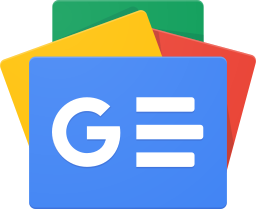 Stay up-to-date and support the site by following Bleeding Cool on Google News today!