Backways #4 Review: Fleshing Out the World While Keeping the Focus on Character
Anna and Coyote Bones are cornered by a mysterious man with a gun named Jake Bruenner. He wants to know what's going on with Anna, Sylvia, and the Backways. He's soon joined by the mad woman that Anna saw when Sylvia disappeared; her name is Wendy. Jake explains the history of the Backways and why everyone is so afraid of what is going on with Anna and Sylvia.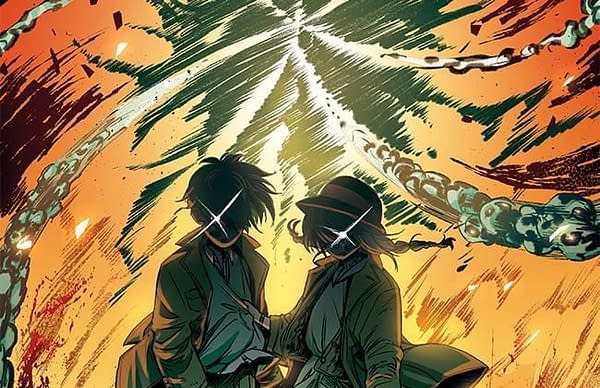 Backways #4 brings a lot of revelations to the table, as you could likely intuit from that plot description. We also learn who and what the mysterious Jake Bruenner and Wendy are. Whether or not they are as sinister as they first appeared is up to your discretion.
Also, the giant terrifying monster wolf makes another appearance. I love that aberration of man and beast.
Anna continues to intrigue as a character. Justin Jordan is still playing keep-away with who this character really is. Given that she is our lead, that is a gambit, and it has bothered me from time to time in the run of this comic. However, we still get enough of Anna to want to know what her deal is. We know what her goal is, and we are constantly shown how dedicated she is to accomplish it. For now, that is enough to keep me invested. Coyote Bones's bubbly-yet-mischievous personality helps.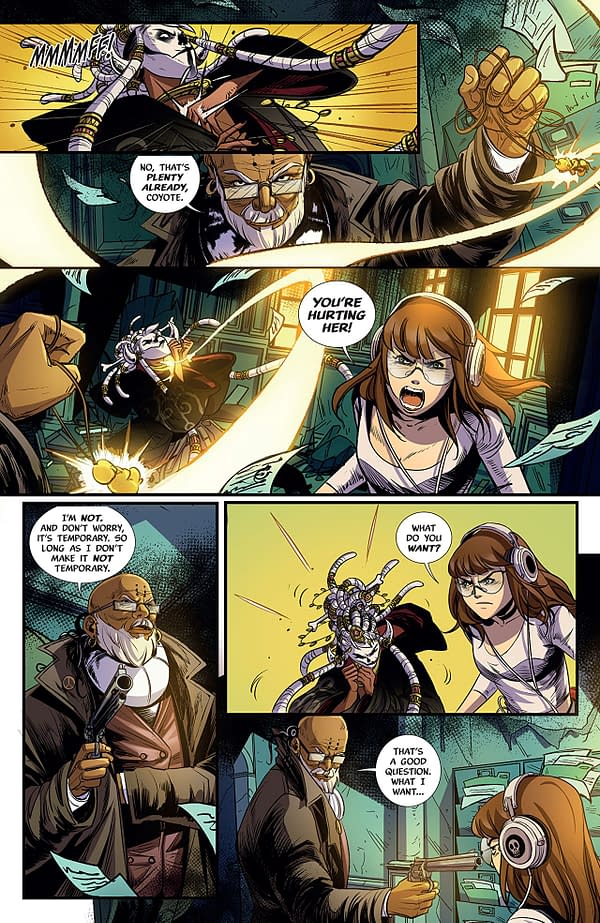 Eleonora Carlini's artwork continues to impress with its movement, versatility, and texturing. It maintains a distinctly stylized aesthetic, but it bears just enough of the real world to keep the visual narrative grounded. When things need to get weird, it can keep in step. It's gorgeous and dynamic artwork. Silvia Tidei's color art keeps up with its own dynamic and energetic palette, and the two make for quite an artistic team.
Backways #4 is another intriguing issue of the magic-mystery title. Justin Jordan continues to flesh out the world while basing it around grabbing leads. Carlini and Tidei continue to make every page visually stunning. This is a great book, and I definitely recommend it. Give it a read.