Batman #72 by Tom King, Mikel Janin, Jorge Fornes and Jordie Bellaire previewed below, is published on Wednesday. In which it is revealed just how Bane has been pulling all the strings in the storyline that has run since Tom King's first issue, leading to an ultimate destruction of Bruce Wayne, the Batman. But it doesn't stop there. Read the preview below and we'll see you at the bottom, with a potential spoiler, if you are up for that…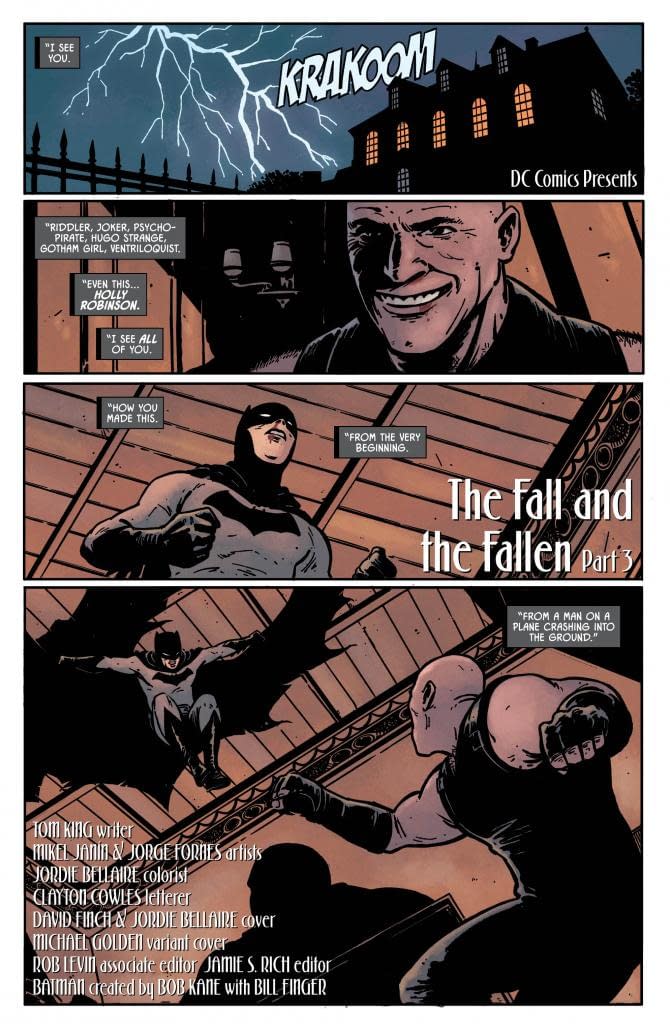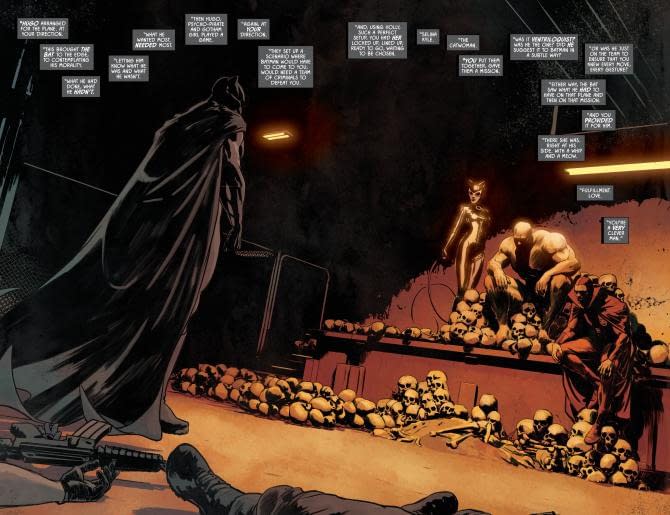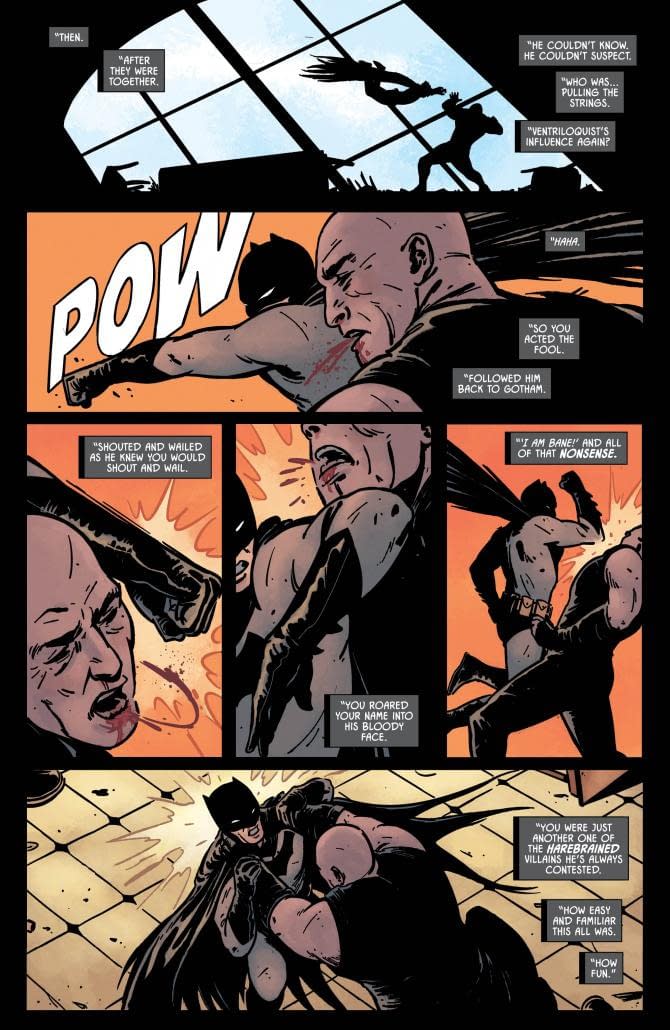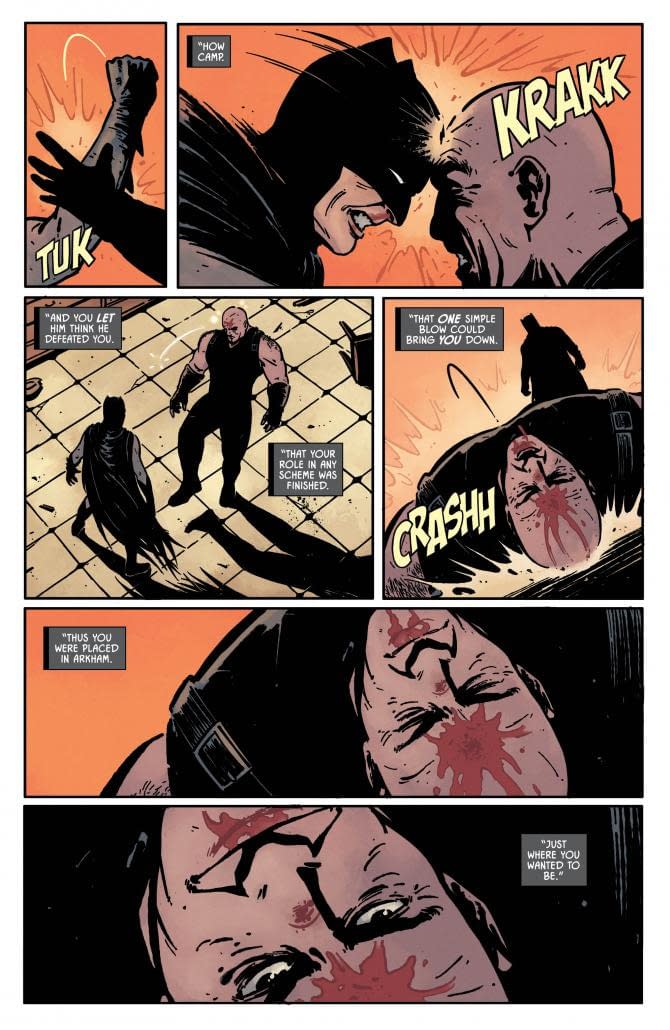 Bleeding Cool has been tipped off that as well as all these storylines being explained as Bane machinations, the comic book also states that one of Bane's successfully carried out plans was for Booster Gold to take Batman and show him the alternative timeline without a Batman, so that he would come back and tell Selina Kyle, Catwoman, how horrific it was. And thus putting the first seed of doubt about Catwoman marrying him, and possibly preventing a Batman from being.
However, our tipster points out that this storyline, The Gift from Batman #45-#47, didn't have Bruce travel with Booster to that reality, only had a Bruce from that reality travel to the main DC reality. And then kill himself. So that Batman in Batman #72 didn't experience the events of that issue either. He just got told it by Booster…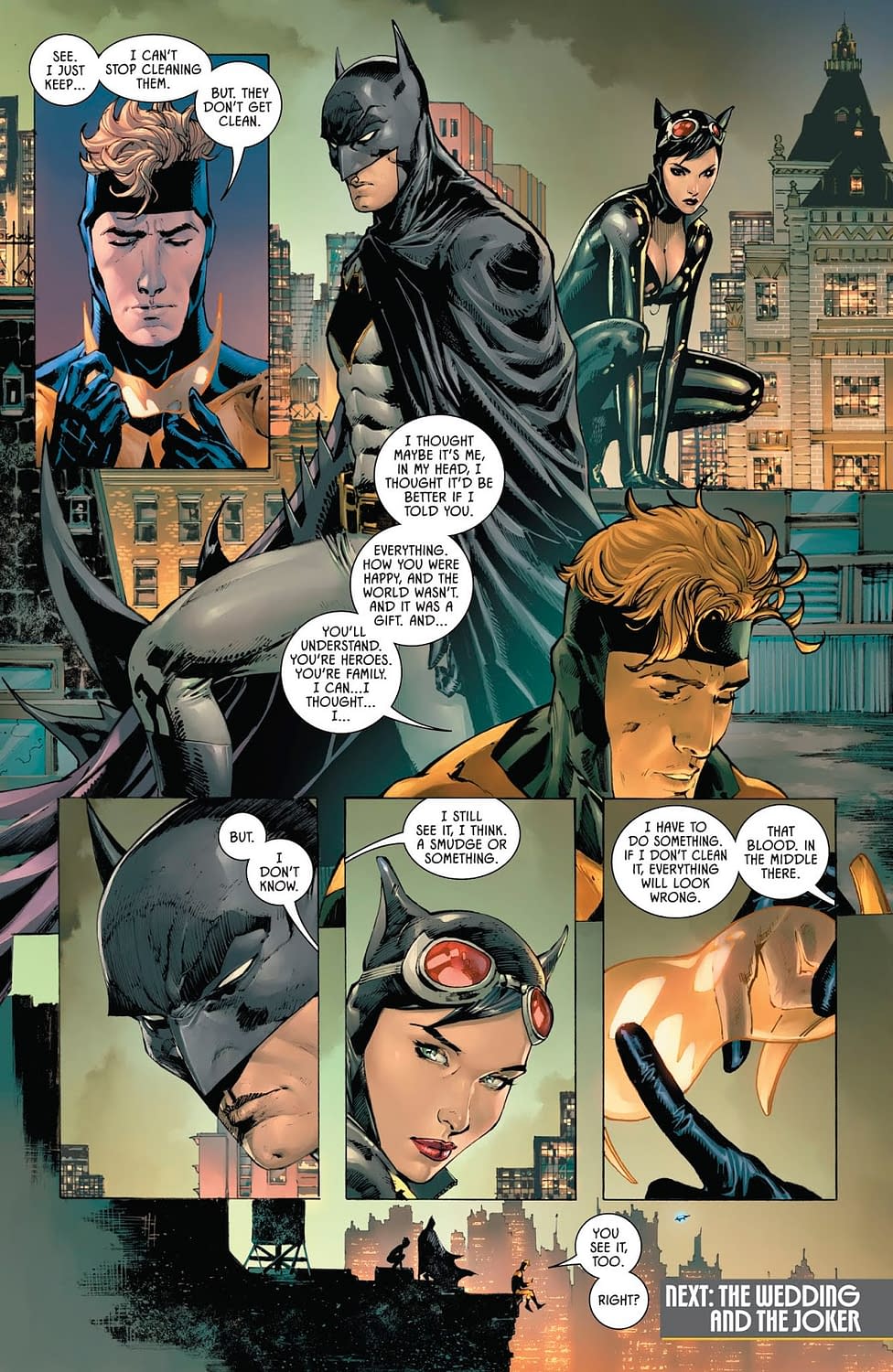 I suppose that if you are going to rewrite Batman's history, better do it in a comic in which someone is rewriting history…
Next stop Sanctuary. Where Wally West didn't murder Lagoon Boy either...
BATMAN #72

written by TOM KING
art by MIKEL JANIN & JORGE FORNES
cover by DAVID FINCH
variant cover by MICHAEL GOLDEN

"The Fall and the Fallen" part three! Is this the end of Gotham City? Bane's army of villains is taking over the city, and Batman's back is against the wall. With all the things Bane has done to him over the last year—from breaking up his wedding to trying to assassinate Nightwing, and then invading Batman's mind to expose his most terrible fears—could this be the worst hate the Caped Crusader has ever encountered?

ON SALE 06.05.19 $3.99 US | 32 PAGES FC | RATED T
Enjoyed this article? Share it!