Batman doesn't kill. That's a credo from the character from round about Day Two. He doesn't carry a gun, he doesn't kill, he saves the lives of people who are in peril, even as a result of their own evil acts.
In The Batman Who Laughs #2, out today, he even goes to extreme lengths to save the Joker's life. Again.
Whether Batman does or does not kill has been a hot point of contention over the years. Tom King made it a plot point, the time when Batman tried to kill the Riddler but the Joker stopped him.
But today? Batman admits he would kill one man if he had to. The Batman Who Laughs.

Parallel dimensional versions of yourself don't count? That's an interesting bit of cognitive dissonance. As we can see, they can be very different people with very different and distinct souls, agendas and ideas.
Very different to this Batman it seems. We have seen in the Tom King series that a happy Batman can't be an effective Batman. Which led Catwoman to call off their impending nuptials, and for the Thomas Wayne Batman wants Bruce to stop being Batman so that he can be happy.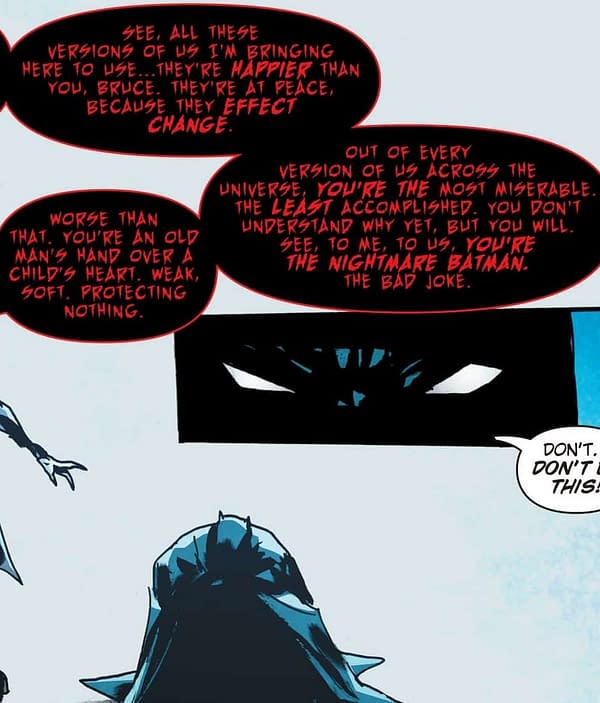 But it turns out that the Batman of the DC Universe is the unhappiest Batman in all of the DC Universe. Remember this?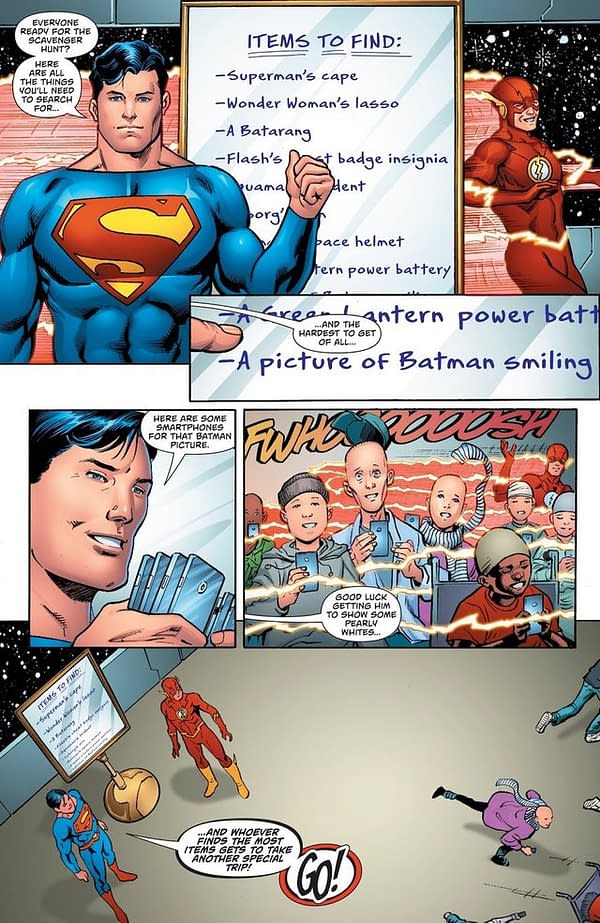 Turns out all you have to do is look in a different dimension…
BATMAN WHO LAUGHS #2 (OF 6)
(W) Scott Snyder (A/CA) Jock
After the shocking ending of issue #1, a ticking clock sets Batman on a trail throughout the different realities of the Multiverse. He starts to see all the iterations of his life, and what could have been…but more importantly, Bruce Wayne begins to deduce that his current life is somehow wrong, and that all the mistakes he's made are somehow connected. Meanwhile, the Batman Who Laughs raises the curtain on his second act, pulling out the big guns to break into Arkham Asylum… enter one of the most punishing Batmen of the Dark Multiverse: the Grim Knight!In Shops: Jan 16, 2019
SRP: $4.99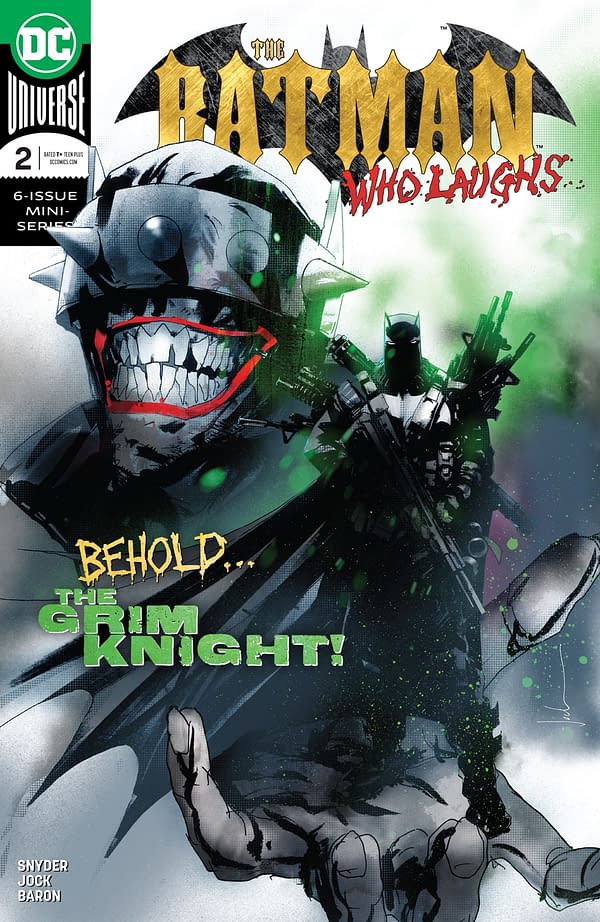 Enjoyed this article? Share it!