In a baffling turn, a Black Panther collectible pin sold at Walt Disney World looks to show a light-skinned bearer of the mask, if the tone of the skin around the eyes is anything to go by.
The Disney Pins Blog — yes, there is a blog dedicated only to Disney souvenir pins — has captured an image of the new Black Panther "open edition" pin, which is a series of pins also known as "rack pins" known to Disney pin collectors — yes, there is an entire hobby subgenre dedicated to collecting Disney pins — that are sold openly in the Disney parks until they're discontinued (I.E. they are not limited edition).
A quick glance at the pin seems to show a very light-skinned, maybe even Caucasian, Panther underneath the mask.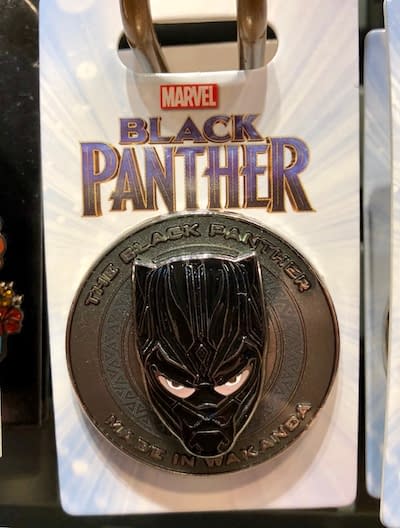 For comparison, here's Chadwick Boseman as Black Panther from the movies: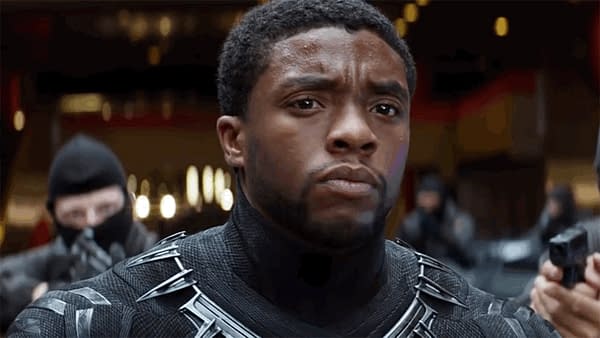 The coloring error hasn't gone unnoticed, with two replies so far to the blog post noting:
Why is he white underneath 🧐

— Sarah Anne (@barahsedo) January 7, 2018
And:
What's with the white face?!

— Damian White (@DamianDazz) January 7, 2018
And even comic book writer Sean McKeever tweeting:
https://twitter.com/seankmckeever/status/950046522829410304
It's unknown how the error could have happened. The manufacturing complex for something like this is fairly complex, and it's unknown what if any color specifications or references were made in the design. However, it is probably something someone in the Quality Assurance department at Disney should have noticed at some point in the process. Especially if, as the pin claims, it was "made in Wakanda," we would certainly expect quality standards in the technologically advanced nation's manufacturing sector to be better than that.
Then again, maybe someone at Disney was simply following the same advice that led to this marketing campaign in 2016.
Enjoyed this article? Share it!