This Blüd's For You – Nightwing's Nineties Revival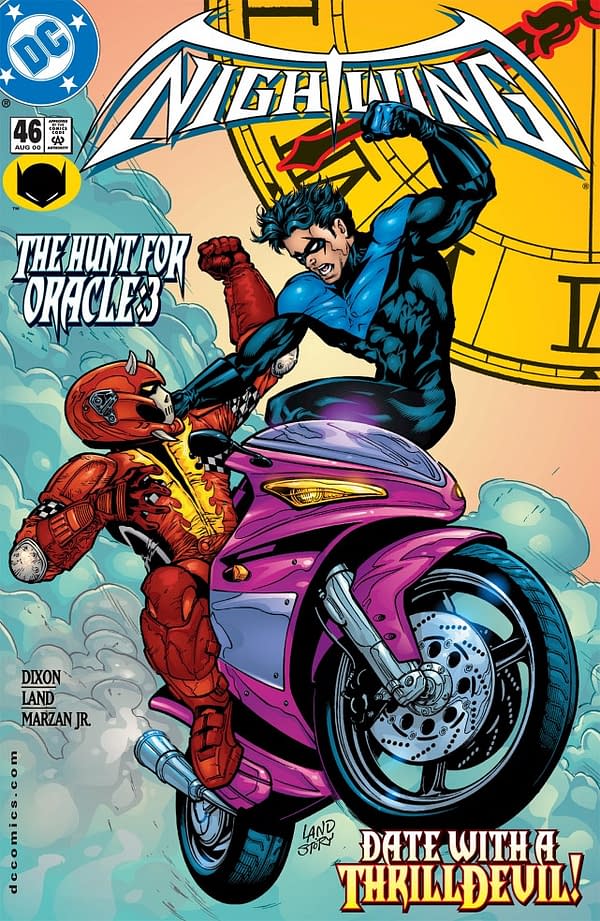 Tomorrow's Direct Currents magazine from DC Comics is keen to let you in on the make-up of upcoming issues of Nightwing, returning to his nineties home of Blüdhaven – and filling its streets with bad guys from the nineties. Many of whom you may well have forgotten – if hyou ever kn ew them at all.
They include:
Pro footballer-turned-thug, Stallion. First appearance: Nightwing Vol 2 #14, died Infinite Crisis #4.
Stunt motorcycler, ThrillDevil. First appearance: Nightwing Vol 2 #46
Computer hacker with pet squirrel, Giz. First appearance: Catwoman #28
Human-whale hybrid, Orca. First appearance: Batman #579 (shock horror – in the year 2000…)
Catch up with the rest of our coverage of Direct Currents here.