I only just talked about introducing my youngest daughter Alice to the Marvel Rising series as she has become the self-appointed #TeamComics ambassador at her primary school. But this one may be just for her.
In September, Boom! Studios will be publishing an original graphic novel called Alice: From Dream to Dream by Giulio Macaione, telling the story of Alice, who has moved back to Cincinnati and is stuck sharing a bedroom with her brother.
But Alice has got an even bigger problem – she's sharing his dreams, too! The bright spot in her life is her best friend, Jamie, but there's more history between their families than Alice realized, and there are secrets buried deep in their small town that only she'll be able to explore…and only in her dreams!
"I've always wanted to tell a story about dreams and what they mean for us," said Giulio Macaione. "But what if we could see the dreams of others? Could we look at our family and friends as usual if we knew their intimate thoughts and what's inside their mind? I was thinking about this when I visited the wonderful Spring Grove Cemetery in Cincinnati (where I lived for a couple of years), and it's from there the story came. Alice: From Dream to Dream is a story about dreams, family and the power of friendship."
Alice: From Dream to Dream is the latest release from their Boom! Box imprint, home to original series such as Lumberjanes by Shannon Watters, Grace Ellis, Brooklyn. Allen, and Noelle Stevenson, Giant Days by John Allison, Lissa Treiman, and Max Sarin, Misfit City by Kiwi Smith, Kurt Lustgarten and Naomi Franquiz; Fence by C.S. Pacat and Johanna The Mad and Goldie Vance by Hope Larson and Brittney Williams.
"Alice: From Dream to Dream is a gorgeously drawn look into the dreams, good and bad, that drive us all forward," said editor Shannon Watters. "Giulio is bringing an unforgettable supernatural flair to this journey of becoming and self-discovery."
I might give it a read first myself, just to be sure…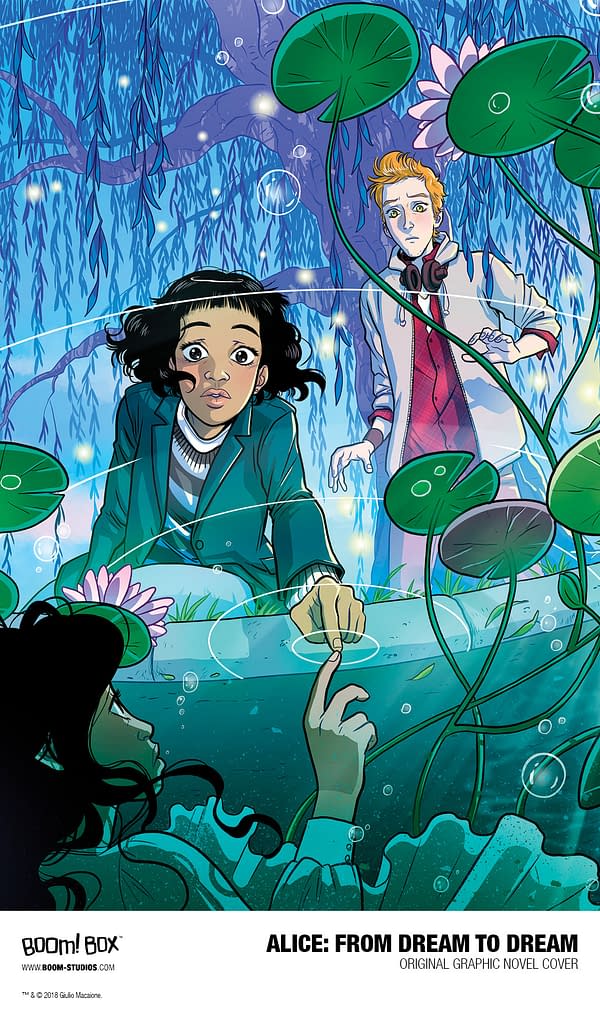 Enjoyed this article? Share it!