BOOM! Studios, via KABOOM!, one of their explosive-themed imprints, announced plans today to publish Pandora's Legacy, a new graphic novel by Kara Leopard and Kelly and Nicole Matthews. Originally launched on Kickstarter, the graphic novel is coming to stores in November 2018.
"PANDORA'S LEGACY combines my love for scary stories, mythology, and family," said writer Kara Leopard (not an actual leopard) in a press release. "It's about younger siblings getting in over their heads. They have to rely on their own resources and knowledge to save the day…with the help of a possessed talking cat, of course. Kelly and Nichole are the perfect team to bring this world to life. Not to mention a story with twins, by twins and drawn by twins just sounds kind of awesome."
"We have wanted to do something with Kara for ages, so when they approached us for PANDORA'S LEGACY we jumped at the chance to work with them" added artists Kelly & Nichole Matthews. "The story includes so many things we love to draw; fantastical creatures, cinematic landscapes and a building mystery. We can't wait to show everyone how the world and story unfolds."
"If there is one thing Kara, Kelly, and Nichole are all passionate about it's monsters, and they get to show that love off in this amazing all-ages story PANDORA'S LEGACY," said BOOM! editor Whitney Leopard (also not a real leopard). "This is a fun story with lots of action, an amazingly detailed world, and talking cats — it has something for everyone."
Check out the synopsis and some covers below:
What starts out as a typical family vacation to their grandparents house goes sideways when Charlie, Janet, and Trevor Panagakos accidentally break an old jar that was hidden away deep in the woods….revealing they're descendants of Pandora and their family's tasked with protecting a certain famous box. Now on the run, the Panagakos have to figure out how to capture all the monsters that have escaped the jar…and save the rest of their family before it's too late. Between talking cats, trying not to drop their phone, and making new friends, this is one vacation that these kids will never forget.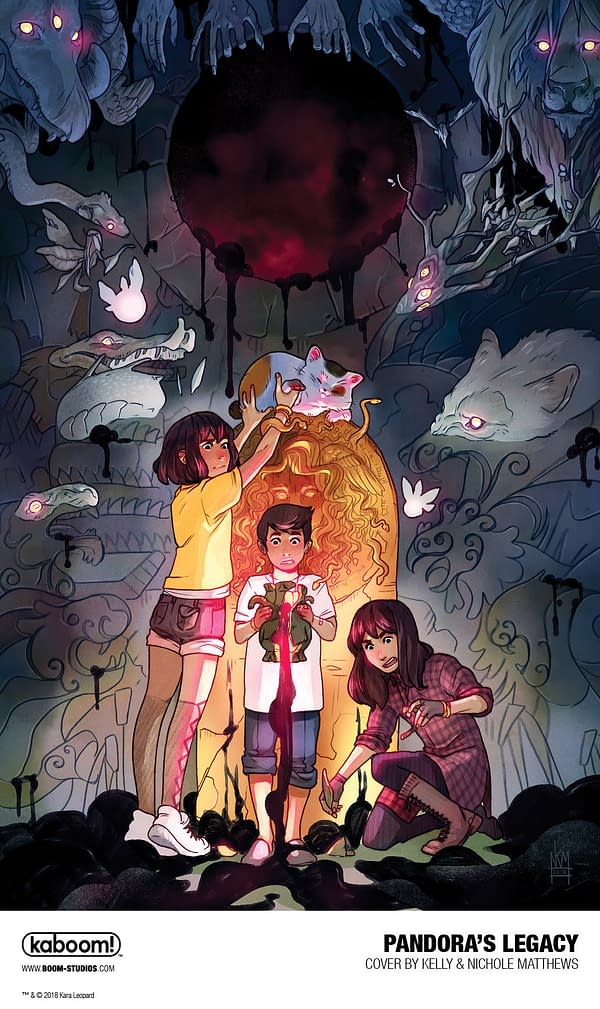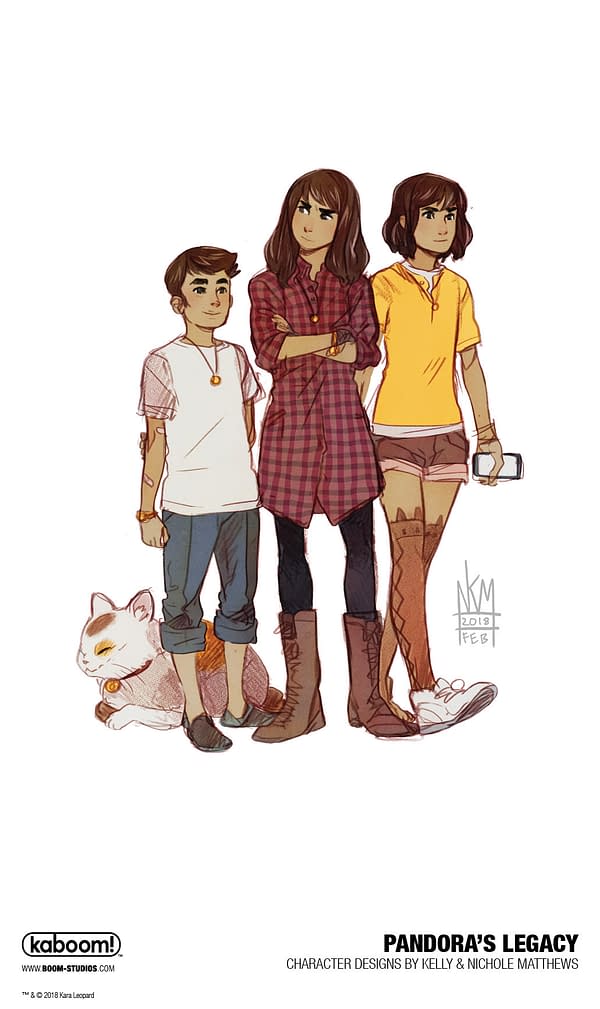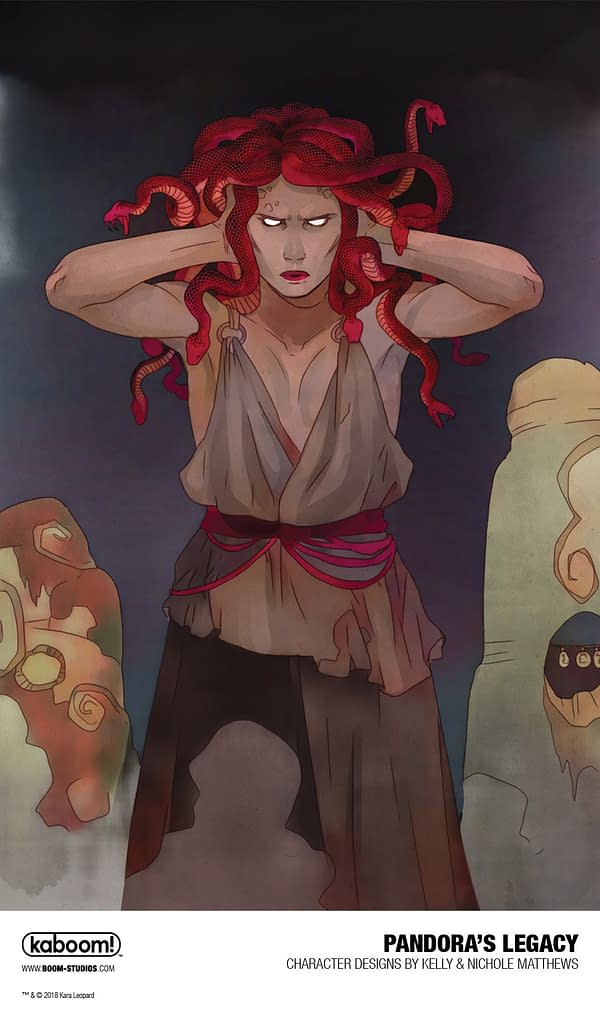 Enjoyed this article? Share it!